'RHOP': Monique Samuels Gave Behind-the-Scenes Look Into Infamous Receipt-Filled Binder
As The Real Housewives of Potomac season 5 aired, Monique Samuels teased a bombshell she would drop on Gizelle Bryant regarding her ex-husband-now-boyfriend Jamal during the reunion. Samuels delivered when she opened a binder full of receipts and shocked the viewers, including the other housewives, by reading screenshots of messages between the pastor and his alleged mistress. The Not For Lazy Moms owner gave an in-depth look into the binder, which executive Andy Cohen claimed earned an entry into the Housewives Museum, to fans on social media.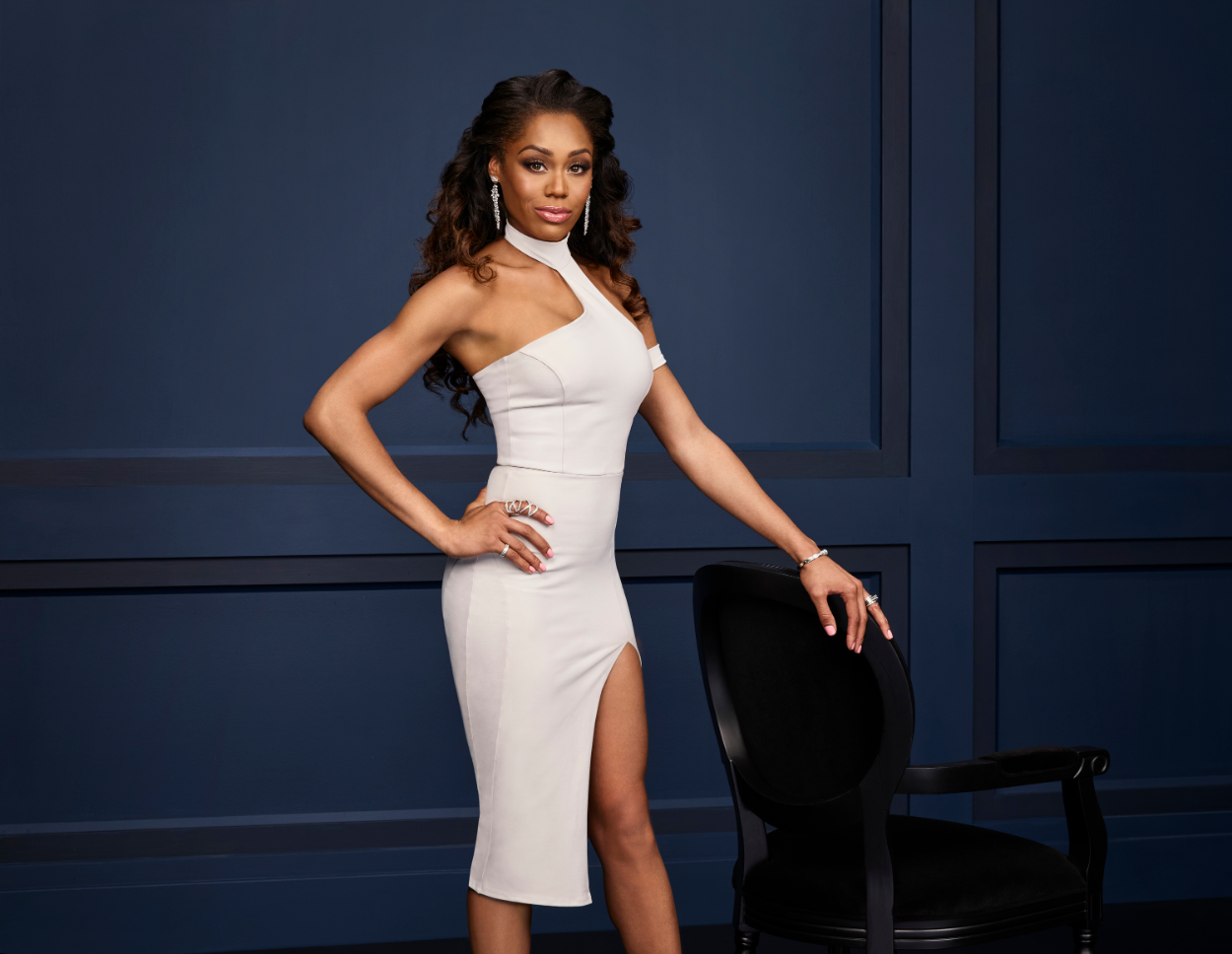 Monique Samuels got into a physical altercation with Candiace Dillard
During the fourth season of The Real Housewives of Potomac, close friends Monique Samuels and Candiace Dillard fell out when Samuels befriended Ashley Darby. Although the ladies expressed interest in fixing their relationship and met up for lunch following the season 4 reunion, it took a detour shortly later.
According to Samuels, Dillard connected her former friend, Gigi, with ex-housewife Charrisse Jackson Jordan to facilitate rumors involving the paternity of Samuels' youngest child in a quest to get on the show.
RELATED: 'RHOP': Candiace Dillard Accuses Monique Samuels of 'Gaslighting' Her: 'It's What We Expect From Your Kind'
Because they were working on their friendship at the time, Samuels claims she felt betrayed. Therefore, she became upset when Dillard invited Jordan to her anniversary party without warning Samuels, as shown at the beginning of season 5.
The Not For Lazy Moms owner and the former Miss United States butt heads again at a girls' trip before coming to blows at a winery.
Samuels brought a binder full of receipts to 'RHOP' season 5 reunion
Following the altercation, Gizelle Bryant, Robyn Dixon, and Wendy Osefo sided with Dillard and refused to hang out with Samuels until the podcast host sought help.
Karen Huger and Darby noted they knew Samuels became violent first but wanted to continue supporting their friend. Because the other ladies didn't film with Samuels, the Not For Lazy Moms wasn't included as much in the season.
RELATED: 'RHOP': Monique Samuels Brought Binder Full of Receipts To Season 5 Reunion
Therefore, she came to the reunion prepared to put the ladies, namely Bryant, on blast. After Huger questioned if Bryant faked her rekindled romance with ex-husband Jamal, Samuels put the First Lady on the spot when she opened her binder full of receipts.
The podcast host flipped to Bryant's green tab and read messages from him to his alleged mistress in which he claimed he faked his relationship with Bryant for the show. The Green-Eyed Bandit reluctantly admitted the messages did include a number associated with Jamal but refused to acknowledge it further.
Samuels gave an inside look into infamous binder
After the reunion aired, Samuels uploaded a video of the infamous binder up close and personal to her Instagram Story. She explained it contained receipts for all the cast members, including herself and the former friend Gigi who allegedly spread the "nasty rumors."
Samuels dedicated the first tab, a red one, to herself, the white for Gigi, blue for "post-it," a jab at Dillard who posted sticky notes with words of affirmation all over her house following the fight, orange for Osefo, yellow for Dixon, pink for Huger, gold for Darby, and green for the "Last Lady," her personal nickname for Bryant.
RELATED: 'RHOP': Monique Samuels Reveals Why She Doesn't See Herself Reconciling With Candiace Dillard
While some agreed with Samuels arming herself with the receipt-filled binder, others thought she stooped too low. However, the Not For Lazy Moms owner promised fans would understand why she "went so hard" once part 3 of the reunion concludes.
The Real Housewives of Potomac airs Sundays at 9/8 Central on Bravo.