'RHOP' Monique Samuels Says She's 'Rooting' for LeeAnne Locken's Future After 'RHOD' Departure
After four seasons, an original and one of the most known cast members from Real Housewives of Dallas, LeeAnne Locken, will not return. She had a tough fourth season dealing with the racism allegations and wants to get back into philanthropy. While it's unclear what her next steps are after the show, Real Housewives of Potomac star Monique Samuels says she is "rooting" for Locken.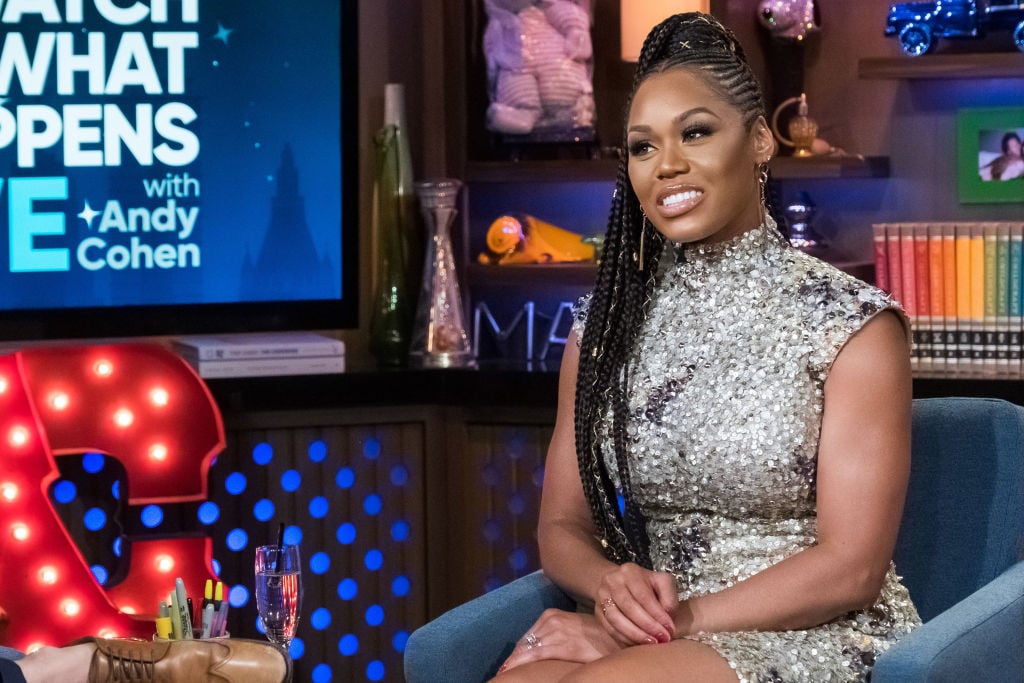 LeeAnne Locken is leaving 'RHOD' after four seasons
In April 2016, philanthropist and former pageant beauty LeeAnne Locken debuted as an original housewife on Real Housewives of Dallas. During her time on the show, Locken has butted heads with almost every single other housewife.
For example, she and Brandi Redmond couldn't stand each other in the first season, spread gay rumors about Cary Deuber's husband, Mark, in the second season, and most recently, made derogatory comments regarding Kary Brittingham's Mexican heritage.
Even though she's portrayed as the common enemy and a villain on the show, many fans have sympathized with Locken's less than ideal childhood and enjoy watching her relationship with her husband, Rich Emberlin. In a statement to People, Locken said she has "made the personal decision to step away from RHOD."
She admitted the last season was "very personally challenging for me" and looks forward to "stepping away from the cameras and spending quality time with my husband and friends." Additionally, Locken is eager to get back into philanthropy, "which was my main reason for joining the show." 
Monique Samuels supported LeeAnne Locken after racism accusations
During the fourth season, LeeAnne Locken and newcomer Kary Brittingham quickly rubbed each other the wrong way. The philanthropist and Infinity Dressmaker then referred to Brittingham as the "chirpy Mexican" and mocked the new housewife and her Hispanic heritage to other housewives.
At the reunion, Locken apologized for her insensitive comments and promised she would never repeat them. The two ladies have since reconciled. While watching the reunion, Real Housewives of Potomac star Monique Samuels tweeted, "Is this a reunion? Seems more like a press interview of LeeAnne."
She then noted she "likes LeeAnne," and they "talk all the time." Additionally, she defended Locken's character, writing, "What y'all see on the show isn't who I know her to be."
When followers began calling out the RHOD star's "racist and disgusting behavior," Samuels admitted she "missed a lot" of the season but stood behind her defense of Locken, explaining, "I can have love for someone and not accept their behavior. I haven't watched this season, so I'm only going off my personal relationship with her. Sorry if that offended you."
The mother-of-three also claimed she "had several conversations" with Locken.
Monique Samuels says she's 'rooting' for LeeAnne Locken
After her statement went public, Locken posted a few pictures on Instagram celebrating her time on the show. In the caption, she thanked her followers for their "kindness, love, and for making me laugh when I thought I couldn't."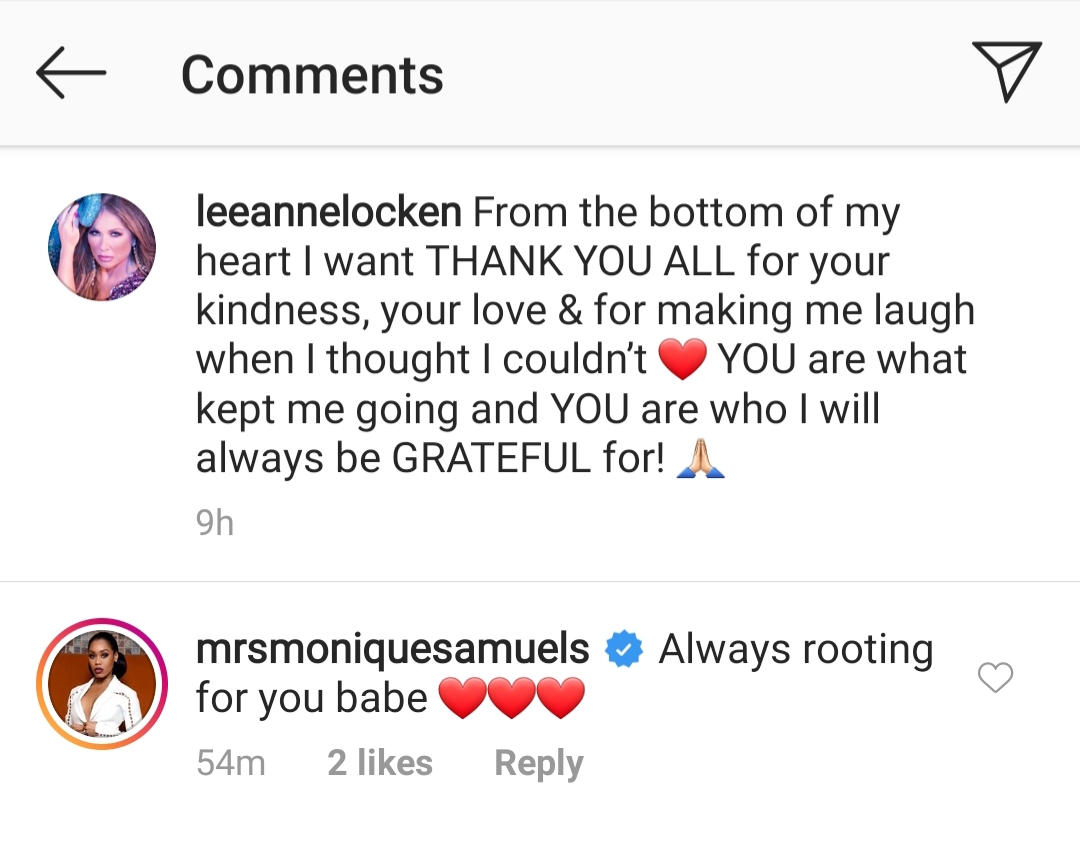 The philanthropist ended by explaining her fans kept her going, and she'll always be "grateful" for them. Samuels responded, "Always rooting for you, babe," and included three red heart emojis. It's not clear what Locken has planned after her RHOD departure, but whatever it is, she "can't wait to share!"