'RHOP': Monique Samuels 'Liked' Tweet Promoting Article That Claims Wendy Osefo's Family Is 'Cursed'
The Real Housewives of Potomac co-stars Monique Samuels and Wendy Osefo haven't seen eye-to-eye since the former's physical altercation with Candiace Dillard. As the show airs, Samuels has heard unsavory things Osefo had to say about her and her behavior and has started "liking" shady tweets speaking negatively about the new housewife. Recently, she "liked" a tweet promoting an article that claimed Osefo comes from "osu" or cursed lineage.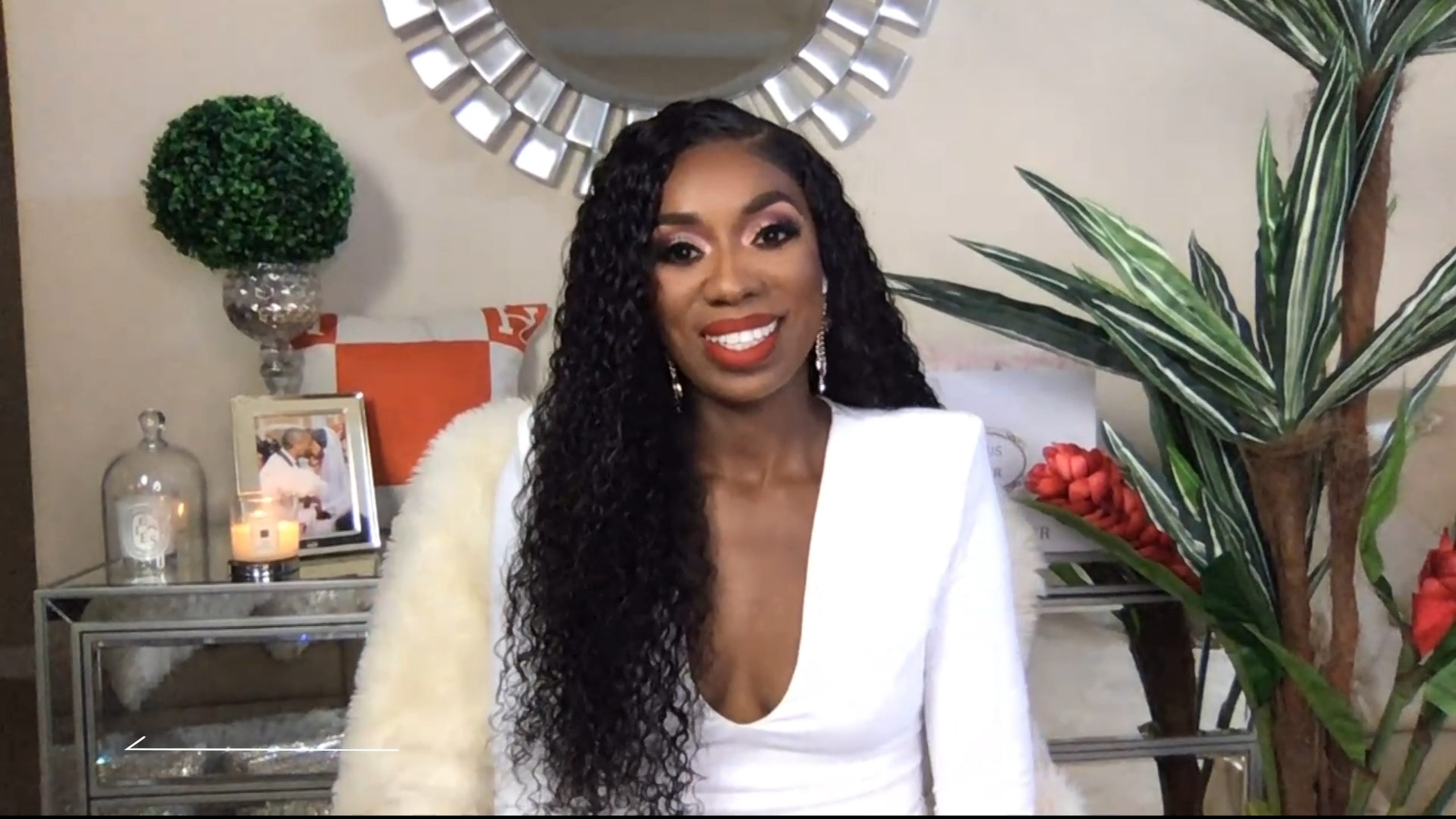 Monique Samuels and Wendy Osefo not seeing eye-to-eye on 'RHOP'
Political commentator Dr. Wendy Osefo joined the cast of The Real Housewives of Potomac during the fifth season. She quickly butted heads with Ashley Darby when the new mother brought her baby on a girl's trip because Osefo wanted to bring her child as well. However, the two made amends before the weekend ended.
A couple of weeks later, Monique Samuels and Candiace Dillard, former friends who fell out last season, got into a physical altercation at a winery. Osefo did not appreciate Samuels getting physical with Dillard because she felt the mother-of-three should have used her words, not fists.
Additionally, she felt Samuels wasn't taking full accountability for the fight. Therefore, the women haven't seen eye-to-eye, especially as the episodes featuring the altercation and subsequent fallout are currently airing.
Insider claims Osefo's family is cursed
According to an insider who reached out to blog All About the Tea, Wendy's family is "osu," or cursed, which is why she and her husband, Eddie, are "estranged" from his family.
The anonymous relative claims that Wendy's mother is a chieftain from an "outcasted Nigerian ethnic group," which is considered "the lowest caste." According to the source, people from "higher castes" are "forbidden" from marrying into that caste or "osu" lineage and are "shunned" if they do so. Therefore, Eddie's mother did not attend their wedding and has yet to meet her three grandchildren.
The in-law then took aim at the couple's finances and insisted they were not as financially secure as they seem on the show. According to the relative, Wendy is allegedly the lowest-paid part-time professor at Johns Hopkins University, and she and her husband supposedly owe over $1.5 million in student loans.
Additionally, the source insisted the two previously rented a house for eight years until RHOP producers started showing an interest in her as a new housewife.
Samuels 'liked' tweet promoting negative article about Osefo
After All About the Tea posted the article, several fans retweeted and shared the gossip. Samuels "liked" a tweet from someone she doesn't follow who promoted the article. The "like" caused the tweet and the report to appear in her followers' Twitter feeds.
Many fans immediately pointed out that they only saw the news because Samuels' "liked" it, and some called her out for it. One follower noted it "disappointed" them to see the podcaster seemingly promoting the salacious information, and another called it "low" and "petty."
However, some believe All About the Tea is a blog that Samuels "pays" to share her side of the story. For example, Osefo and a few other housewives believe the mother-of-three leaked information regarding the physical altercation to a few publications, including All About the Tea.
They've also accused her of paying the blogs to promote her agenda and spread rumors about her rivals. Samuels has since denied the allegations and insists she doesn't have any blogs on her payroll. The Real Housewives of Potomac airs Sundays at 9/8c on Bravo.
Follow Tamara Grant on Twitter.