'RHOP': Monique Samuels No Longer Wants to Talk About Her Time on the Show
Monique Samuels appeared on 'RHOP' for four seasons before quitting following an explosive season coupled with a physical altercation. Now, she's ready to move on fully.
Despite fans of The Real Housewives of Potomac vying for Monique Samuels to return, the retired football wife says she's never coming back, noting her distrust of Bravo. Samuels jokingly admits that she has "reality TV PTSD" due to her experience on the show. Now, she says she's even done talking about the show in general.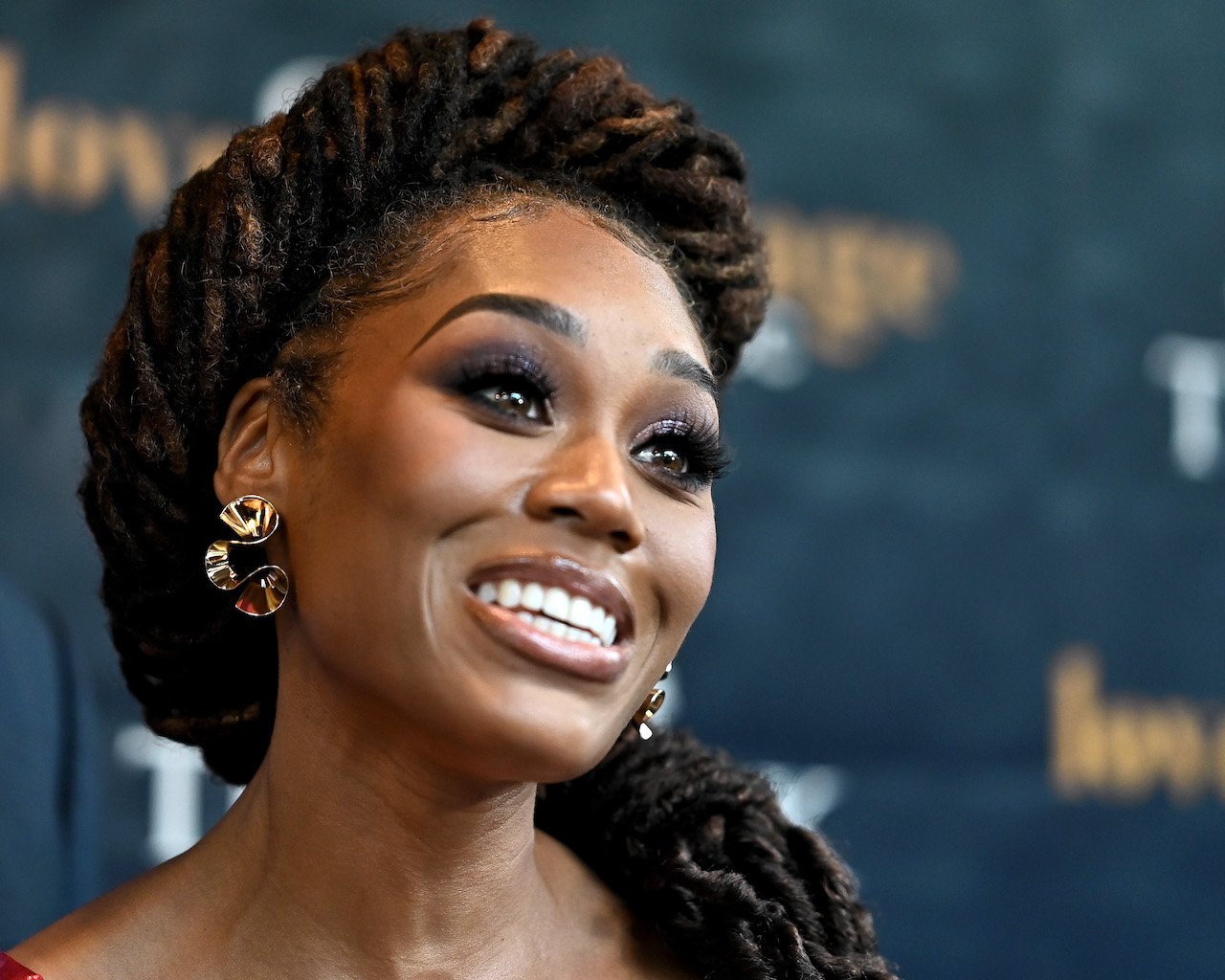 Monique Samuels' exit was a bit acrimonious
At the conclusion of Season 5 and her infamous binder shade, Samuels took to Instagram live to announce her departure. In a nearly 15-minute video, Samuels says the drama during the season coupled with things happening behind the scenes grew to be too much. In the end, the show was not worth her peace. 
"It was a crazy ride. It's not easy doing reality TV, and to be quite honest, I'm over it. I appreciate everything people have done for me, everybody that has been Team Monique, I love y'all, I thank y'all, but when you cross certain lines, there's no going back," she said in 2020. "For me, my family is that line. The opinion of my family and my kids and what they think about anything that I do is more valuable to me than anybody's opinion, so I'm over it."
Samuels has since spoken out about how she says production and the network tried to sabotage her by blocking press opportunities to prevent her from speaking about what she says happened in the fight between her and Candiace Dillard. She does however remain in contact with Karen Huger and Ashley Darby.
She wants fans to stop asking her about 'RHOP'
Samuels was asked back for Season 6 and had a contract offer for a full-time role but declined via email after watching the three-part reunion. She cited poor editing and lack of trust if production and the network executives as her reason. Despite such, Samuels says she was also offered to return on the first Ultimate Girls' Trip mashup that was filmed over eight days in Turks and Caicos but declined. 
Samuels remains a fan favorite and is constantly bombarded with questions and comments about the show and cast. In a recent Instagram live, she made it known that she has no interest in discussing the show or anyone affiliated moving forward.
"Y'all stop with the RHOP stuff. I don't even like mentioning that other show. But it is what it is. It's a part of my life. Y'all bringing up stuff like watch Season 5. Watch the reunion. Everything that y'all are talking about already happened," she said, per Urban Belle Mag.
After swearing off reality television, she's back
While RHOP didn't pan out well for her, Samuels opted to give reality television another try. She's now appearing on Love & Marriage: D.C. with her husband and two other couples who are considered movers and shakers in the area.
In an interview with Shadow and Act, Samuels promised that viewers will see the real her. The show is executive produced by Carlos King, who also produced RHOA and RHONJ. 
"Dealing with that other show, it's like they put you into a box, and then you're only being shown for what they want you to be shown for," she said explaining that she turned down King's offer initially. "So you're being kind of picked the part. Whenever I do anything, I give it my all. I put all my passion behind it. I want you to see the full me, uncut, unfiltered. But I wasn't able to be shown in that way. It was always there, but it just wasn't put on the show. So this time I felt comfortable because after having a conversation with Carlos [I felt taken care of]."