'RHOP': Monique Samuels Posts Clip of Candiace Dillard Seemingly Admitting To the Infamous 'Plot'
The Real Housewives of Potomac season 5 started on the wrong foot when Candiace Dillard invited ex-housewife Charrisse Jackson Jordan to her anniversary party. Monique Samuels felt betrayed by the move because she considered Dillard a friend and believed Jordan "facilitated" rumors about her family. During the reunion, Andy Cohen asked about the alleged "plot," and several housewives denied it. Therefore, Samuels posted a clip from a now-deleted Instagram Live in which Dillard seemingly confirms the meeting.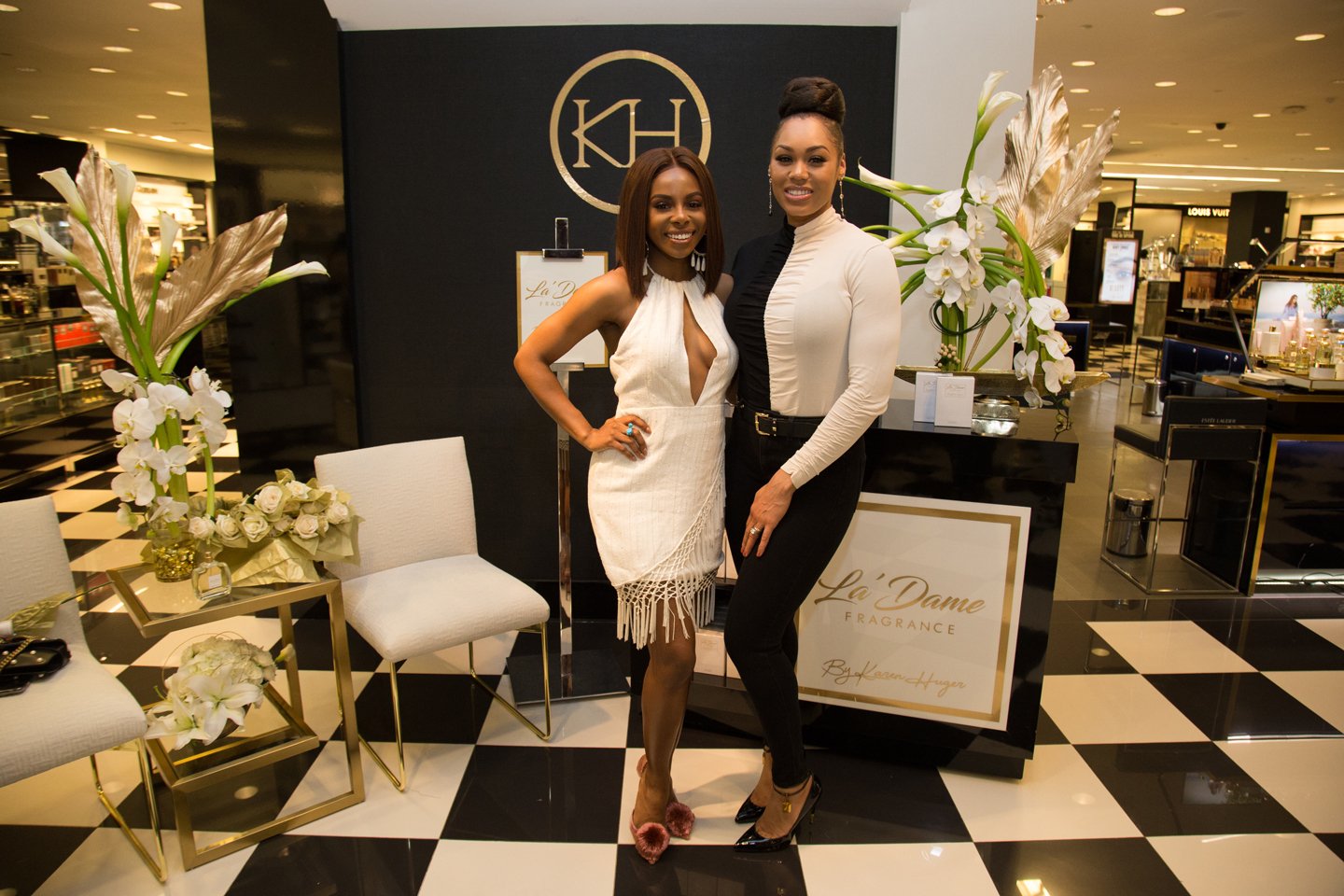 Monique Samuels got into a physical altercation with Candiace Dillard
Although the ladies expressed interest in repairing their friendship at the RHOP season 4 reunion, Monique Samuels got upset when Candiace Dillard invited former housewife Charrisse Jackson Jordan to her anniversary party without a heads-up.
According to Samuels, the ex-housewife "facilitated" rumors that she had an affair with her trainer, resulting in her youngest son's birth. Therefore, she said she felt betrayed that Dillard invited Jordan knowing the situation.
Even though the former Miss United States later apologized, the former friends continued bumping heads until they eventually came to blows at a winery. Dillard pressed a second-degree assault charge against Samuels, who countered.
However, the judge later dropped both cases.
Dillard denied involvement in 'plot' during 'RHOP' season 5 reunion
Samuels and Dillard came face-to-face for the first time since the altercation at the season 5 reunion. Many fans believe Dillard inviting Jordan to her anniversary factored into the ladies bumping heads and getting into a physical fight.
Therefore, executive host and reunion host Andy Cohen asked Samuels about a "plot" she believes happened during a dinner after Ashley Darby's baby shower in which other housewives planned to bring a rumor regarding the paternity of her child to the show.
The podcast host explained her ex-friend Gigi has "spread lies" about her and her family for the past two years in hopes of landing a spot on the franchise. She claimed Gigi received Jordan's phone number, and the two conspired, alongside Robyn Dixon and Gizelle Bryant, to bring a rumor about Samuels having a child with her trainer.
According to Samuels, Karen Huger, who reportedly learned about the situation from Dillard, gave her a heads-up. Bryant and others denied it was a "plot."
Samuels posts a video of Dillard seemingly admitting to the 'plot'
A couple of days after RHOP season 5 episode 2 aired, on Aug. 11, Dillard broadcasted live on Instagram and answered a fan's question, which asked about the rumor.
She admitted she and "several" other ladies went to dinner after the baby shower where she heard a plan for someone to spread a story that Samuels' youngest child belonged to her trainer, not her husband.
While Dillard validated the "plot," she insisted she never "contributed" and told them the story wouldn't work because her husband and baby boy look alike. The former Miss United States also claimed she informed Samuels what the others said at the dinner.
After her Live, the Samuels' hopped on Instagram and told their side. The podcast host backed up several claims Dillard made but insisted Huger warned her about the meeting, not Dillard.
Following the second part of the season 5 reunion in which the housewives denied the "plot," Samuels uploaded a three-minute clip from Dillard's Live where she confirms the rumor and meeting.
She captioned it, "But they say there was no plot" and included a verse from her diss song, "Drag Queens." The podcast host also claimed the others are "subconsciously #TeamMonique." The Real Housewives of Potomac airs Sundays at 9/8 Central on Bravo.