'RHOP': Monique Samuels Promises To Show Receipts Proving Jamal Bryant Has a Mistress at Reunion
During 'WWHL with Andy Cohen,' 'RHOP' star Monique Samuels promised she will show receipts that Gizelle Bryant's man, Jamal, has a mistress.
After 10 years, Gizelle Bryant rekindled her relationship with her ex-husband and father of her three daughters, Pastor Jamal Bryant. However, her kids and her father seemingly disapprove because the pastor frequently cheated during their marriage. When the couple first announced they were seeing each other again, sources accused them of faking it for a storyline. Co-star Monique Samuels agrees and promises to release receipts proving the pastor has a mistress at the RHOP Season 5 reunion.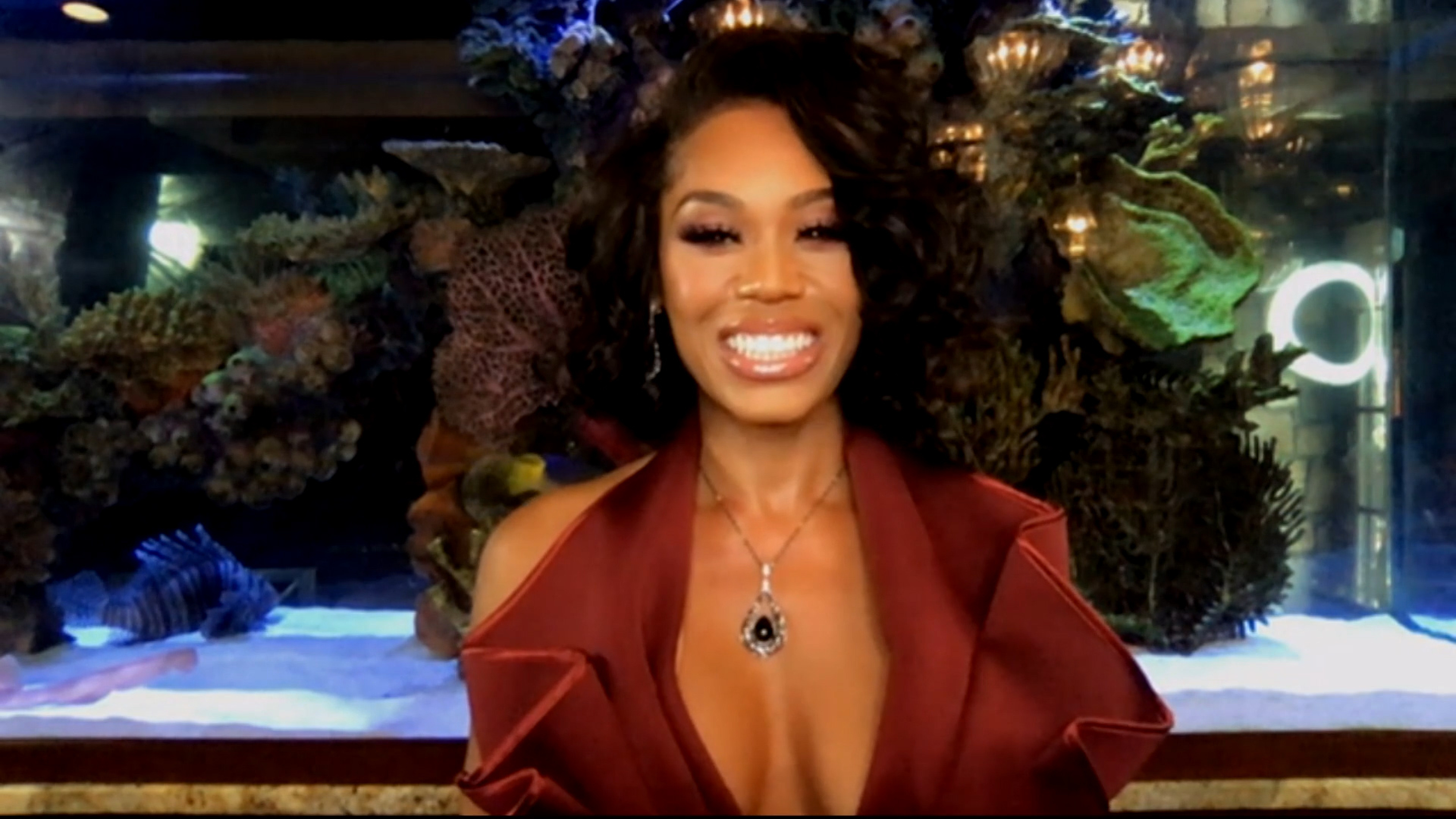 Gizelle Bryant and Jamal are back together
In 2002, Gizelle Bryant married Pastor Jamal and served as First Lady in his growing church. The couple also welcomed three daughters into the world before they mutually filed for divorce after six years.
According to Bryant, she and her husband split because of his multiple affairs that resulted in several children. Even so, the couple has maintained a strong friendship over the past 10 years as they co-parent their kids.
During season 3 and 4 of The Real Housewives of Potomac, Bryant had an on-and-off relationship with former professional basketball player, Sherman Douglas. Even though the two attended counseling sessions as a last resort, things didn't work out, and they officially split in May 2019.
A few months later, the Potomac housewife announced she reunited with her ex-husband, although she previously claimed that the door would never open again.
Monique Samuels threatened to expose the Bryants
According to January 2020 reports, sources accused the couple of faking their relationship for a storyline. One insider told Media Takeout News that Bryant is paying her ex-husband to along with it for the show.
The Bryants responded to the rumors by posting a picture of them wearing matching "The Storyline" and "The Plot" shirts a month later for Valentine's Day. Co-star Monique Samuels co-signed the allegations in a May 2020 tweet claiming the pastor has told people his relationship is "not real" and only for "reality tv."
She also said the former First Lady is "falling short" on her "mission for a storyline." The mother-of-three followed it up by rhetorically asking if she should post the "juicy" text messages she supposedly has. 
Samuels promises to show receipts on Jamal Bryant at reunion
During an October 2020 episode of Watch What Happens Live with Andy Cohen, the executive producer asked Samuels a fan's question who wondered about the receipts she threatened to release on the couple.
The Not For Lazy Moms owner asked Cohen if he wanted to show what she already texted him and teased that she "has a lot more." Samuels went on to claim that she has known a mistress the pastor has had for eight years since last season but didn't speak about it because she's a "decent person."
However, in light of how Bryant treated her after the physical altercation with Candiace Dillard, the mother-of-three doesn't care anymore and will release the receipts.
She promised she'll bring them to the reunion, where the former First Lady will have to answer for her ex-husband-turned-boyfriend's actions. The Real Housewives of Potomac airs Sundays at 9/8c on Bravo.
Follow Tamara Grant on Twitter.