'RHOP': Monique Samuels Reveals How Ashley Darby is Holding Up Amid Impending Divorce
Ashley Darby and Michael Darby's marital trouble played out since the start of 'RHOP.' Ahead of Season 7's debut, Ashley filed for separation with divorce imminent. Her former co-star says Ashley is holding up well.
Fans of The Real Housewives of Potomac are anxious to see the breakdown between Ashley Darby and her husband Michael. After eight years of marriage, the couple is seemingly calling it quits with a separation filing and eventual divorce impending. But according to insiders, including Ashley's former co-star Monique Samuels, Ashley isn't crying tears over the end of her marriage.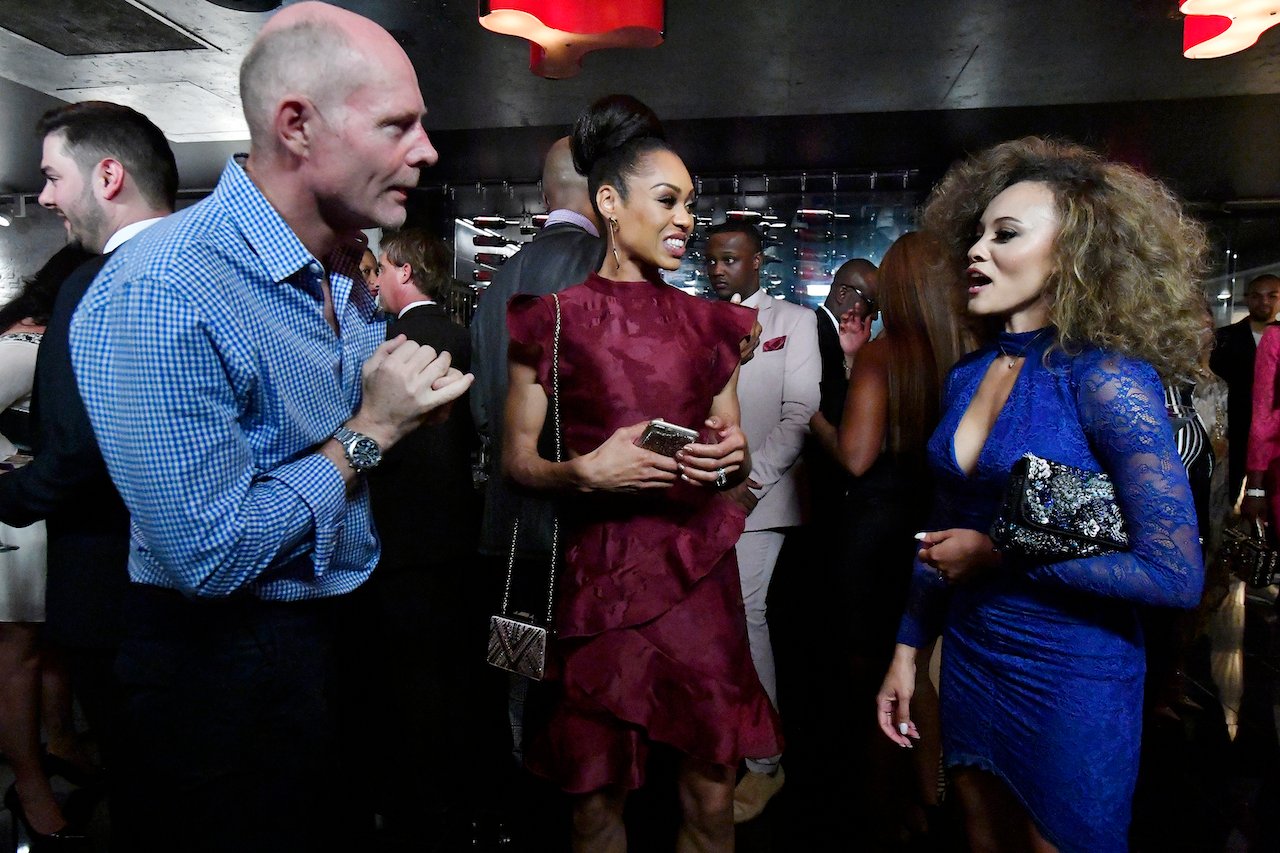 Monique Samuels gives an update on how Ashley Darby is doing since Darby's divorce filing
Though Samuels is no longer on the show, she remains friends with Darby. The two speak weekly and even hang out sometimes. While promoting her new OWN reality series Love & Marriage: D.C., Samuels gave an update on Darby's state since news of her split became public.
"She's doing good. The reason why Ashley and I get along so well is because we both focus on what we want the outcome to be," Samuels told Page Six. "We don't sit and sulk," she added. "So with her, she's going to be like, 'OK, this is the decision I made. I'm going to keep it moving.' And that's what she's doing."
According to Samuels, there was much "tension" in Darby's marriage when she decided to officially file for separation. Despite such, she says her friend is staying upbeat. "Ashley is the most positive person I know. And I know one thing about her and Michael, they work well together. So if they made this decision to separate, it's because going forward, they know they're going to be OK — whether that's OK together or whether that's OK co-parenting."
More than anything, Samuels says she's serving as a support system for Darby. "I just encourage her and just reiterate, 'I know that you're making the best decision that you know that you should make for yourself and your children. And I'm here for you. Chris and I are here for you.' And she knows that," Samuels insists.
Ashley Darby promises the separation will play out in the forthcoming season
Darby says viewers will see things unfold during Season 7 of the show. But she promises it's not going to be a nasty uncoupling.
"Well, I'm great. My kids are pretty young. My son is 2, my other son is 1 so they don't really have an awareness. Michael and I are still living together, we're still under the same roof, so no difference for them," she told FOX 5.
As Samuels hinted, whatever drove Darby's decision to split was something that happened recently. "It is more of a recent thing. My marriage has been through quite a lot," she explained. "I've been open about that on the show. We've had issues with infidelity that we've overcome. It's nothing of that nature. I do give more of an insight as to how and why we got to this place (on the show) and it's not for the reasons that a lot of people think."
Cheating rumors have plagued The Darby's' marriage from the start
Darby's marital issues have been a major storyline since the show began airing in 2016. Michael is 29 years older than his estranged wife and they've admitted to inviting third parties into their marriage at times. But after the mother of two learned that her husband had an indiscretion just months after welcoming their first child together, she warned that if it occurred again and he was not monogamous, she would end their marriage.
Cheating rumors continued. A source told People Magazine that lack of trust led to the split. "They've been having serious problems for about a year now. There's been a visceral disconnect between them as a couple. For Ashley, the inconsistencies within the relationship and trust issues led to the split," the source claimed.