'RHOP': Monique Samuels Shares Email Proving She 'Had a Case' Against Candiace Dillard
'RHOP' star Monique Samuels shares email proving she 'had a case' against Candiace Dillard when she counter filed second-degree assault charges.
Shortly after Candiace Dillard filed second-degree assault charges against Monique Samuels, the mother-of-three countered. At the end of The Real Housewives of Potomac season 5 episode 14, Dillard felt it didn't make sense and thought Samuels didn't "have a case." However, the podcast host shared an email proving otherwise.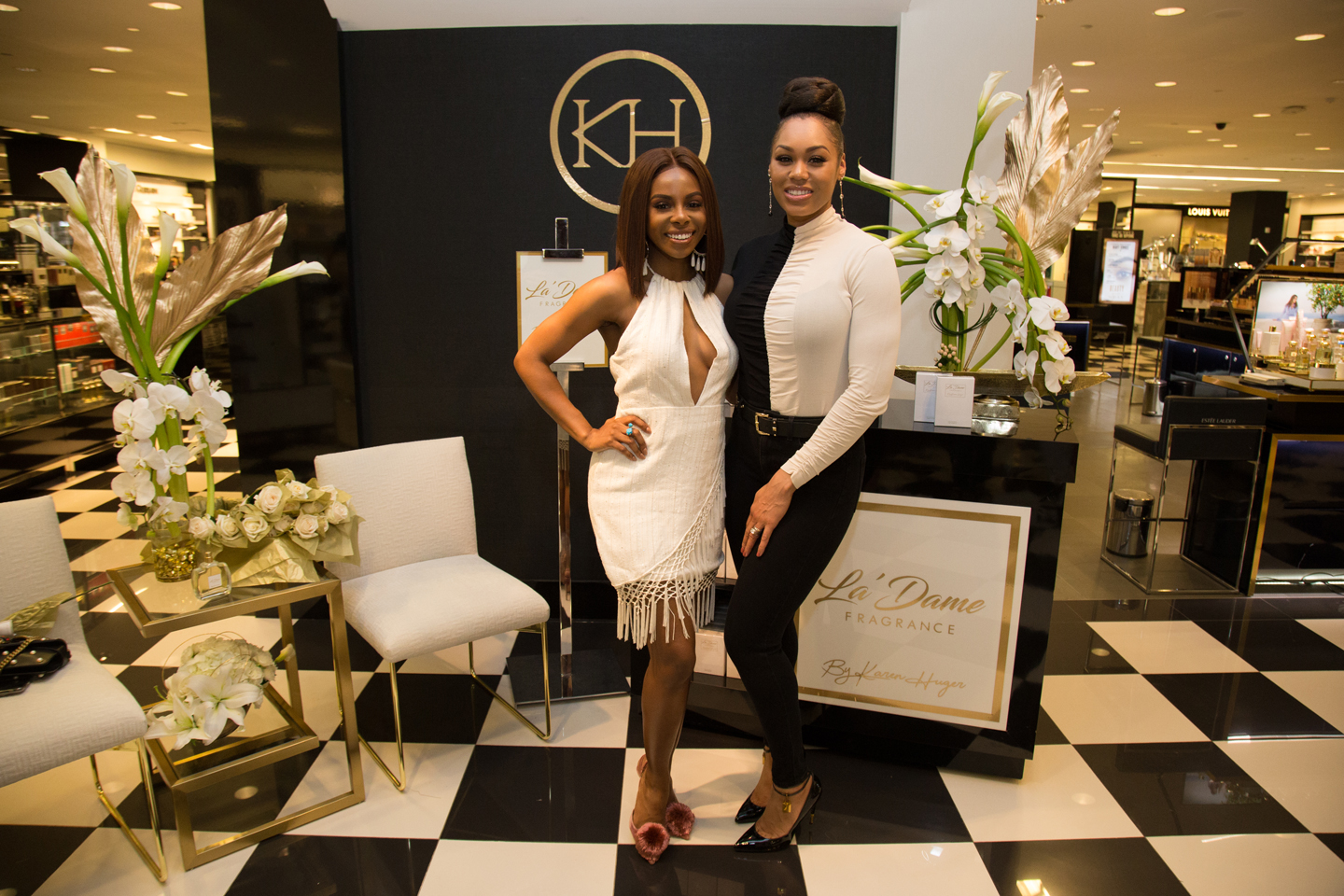 Candiace Dillard filed charges against Monique Samuels following the fight
Following the fallout from last season, formerly close friends Candiace Dillard and Monique Samuels failed to repair their relationship. During season 5 of The Real Housewives of Potomac, Dillard invited ex-housewife Charrisse Jackson Jordan to her anniversary party without giving Samuels a heads-up.
It upset the Not For Lazy Moms owner because the former RHOP star spread rumors that Samuels' youngest child didn't belong to her husband. Although Dillard apologized for it later at a brunch, the tension continued building up until the ladies came to blows at a winery.
During the argument, the former Miss United States put her hands in Samuels' face, "triggering" the mother-of-three. Samuels grabbed Dillard's hair, pulled her down to the table, and hit her on the head several times.
The 33-year-old attempted to defend herself by swinging a glass until production members eventually separated the ladies. A few weeks after the fight, Dillard filed a complaint with the court, resulting in a second-degree assault charge against Samuels.
Samuels filed counter charges against Dillard
When asked if she wanted to see Samuels in jail, Dillard admitted she desired to see the matter prosecuted to the "fullest extent." Even though the mother-of-three hadn't apologized for getting violent with her former friend, she admitted she didn't think Dillard "deserved" what happened.
Samuels claims she intended to apologize and asked her lawyer for a mediation before Dillard filed the complaint. But when the former Miss United States pressed charges, Samuels believed the court could put her in jail without hearing her side of the story.
Additionally, she felt the fight happened due to two people, and both should be held accountable. Therefore, Samuels filed a counter criminal summons, resulting in a second-degree charge against Dillard.
The 33-year-old became emotional and upset when she received the news because she thought it lacked "common sense" and didn't think Samuels "had a case."
Samuels shares an email proving she 'had a case' against Dillard
Following the episode, the podcast host shared an email on Twitter supposedly from a Maryland court to rebuttal Dillard.
The message informed Samuels and her lawyer that they "will not be moving forward with either complaint" after reviewing the documents, conducted interviews with both parties and staff at the winery and viewed raw footage of the fight. Samuels claimed the email is proof that she "did have a case," and the court decided to drop the charges.
During the Bravo After Show, the ladies opened up about Samuels' countersuit. Dillard admitted it "shocked" and "hurt" her, and she couldn't understand how the former friends ended up in a situation where they are pressing charges against each other.
Samuels explained she never wanted to see Dillard in court and desired to figure out their issues and move on after the fight. The mother-of-three claimed she sustained an injury in the altercation, unlike Dillard, and had to spend $900 to check out her cut lip.
Even so, Samuels says she never wanted to make her former friend pay for the damages. However, when faced with the possibility of jail time, Samuels felt she had "no other choice" but to counter. The Real Housewives of Potomac airs Sundays at 9/8c on Bravo.
Follow Tamara Grant on Twitter.