'RHOP' Newbie Dr. Wendy Osefo Slams '90 Day Fiancé' Star Usman Umar — 'Nobody Knows Him, He's Faking'
Real Housewives of Potomac newbie Dr. Wendy Osefo has an impressive resume. At 36 years old, she is the first black woman to earn a Ph.D. in public affairs and community development at Rutgers University. She is an assistant professor at John Hopkins, a political commentator, philanthropist, and mom-of-three. Dr. Osefo was also born in Nigeria. And, she says that nobody in her home country knows who 90 Day Fiancé star Usman "Sojaboy" Umar is.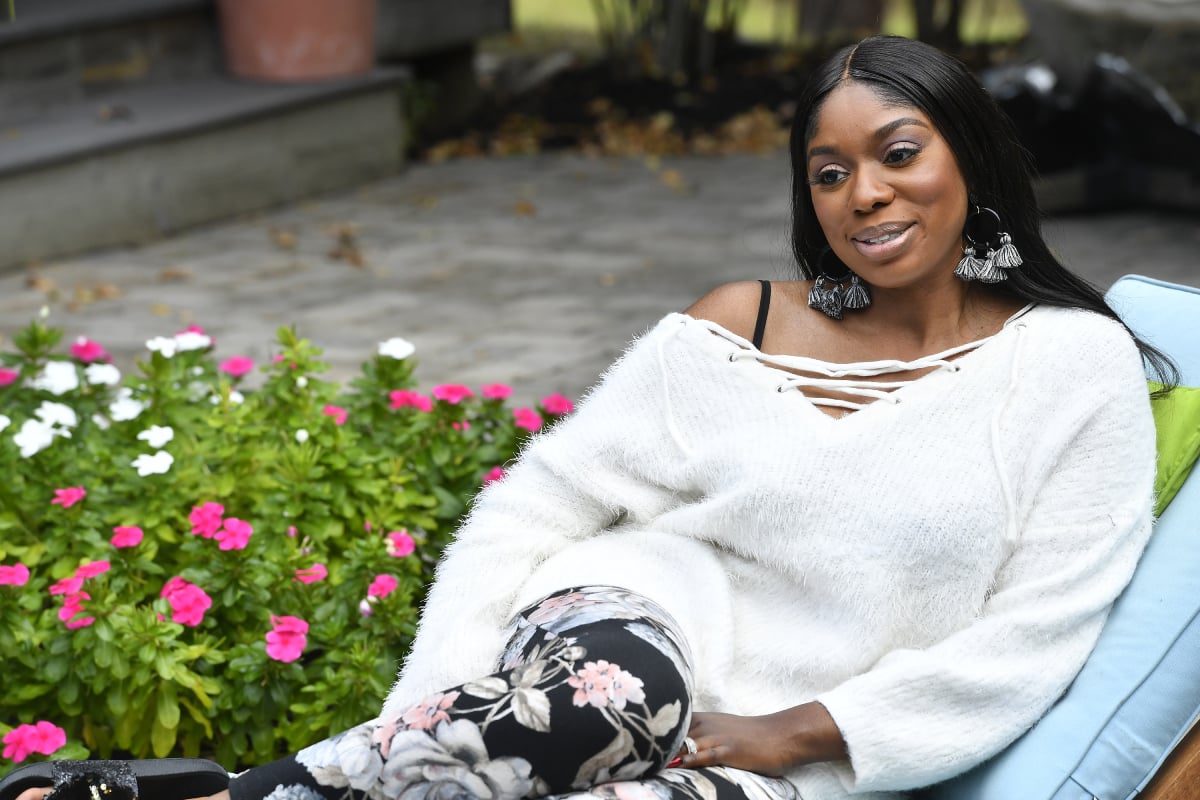 How did Dr. Wendy Osefo become a 'Real Housewife?'
Wendy recently told The Washington Post the story of how she joined the cast of Real Housewives of Potomac. She explained that she knew some of the ladies before she was on the show. She said that they run in similar social circles, and she also sits on some of the same nonprofit boards.
"Since that was the case, it was a very organic relationship, and I was approached to do the show," said Wendy.
RELATED: 'RHOP': Newest Housewife Dr. Wendy Osefo Says Karen Huger 'Bullied' Her
She admitted that she did have some reservations about joining the RHOP cast. Wendy explained that she wasn't sure about doing something so different from what she is known for. She eventually realized, though, that her brand is rooted in authenticity. No matter what she is doing, she is a "straight shooter."
Wendy says her family told her to go for it, and she thought to herself, "You only live once." She didn't want to look back at this opportunity and wonder "what if?"
Usman Umar claims to be a Nigerian celebrity
During his run on 90 Day Fiancé, the Nigerian-born Usman Umar has claimed to be a famous rapper in the country known as "Sojaboy." Fans witnessed Lisa "Babygirl" Hamme travel to Nigeria on season 4 of Before the 90 Days to be with Usman.
They eventually tied the knot, but the relationship fell apart not long after. The former couple has been attacking each other on social media since their split. He claims that Lisa owes him money and that she is terrorizing him online. Meanwhile, Lisa claims she can't wait to get the divorce papers from her ex.
RELATED: '90 Day Fiancé': Babygirl Lisa Hamme Slams Usman Bedrooms Skills, Claims He Still Owes Her Thousands
Amid all of the drama between Usman and Lisa, the show continues to present him as a famous Nigerian rapper. However, it appears that he may only be popular with his family and friends.
Wendy recently dished in an interview that nobody knows who Usman is, and he's "faking" a career for TLC cameras.
Wendy Osefo sets the record straight about Usman Umar's rap career
During a recent appearance on the Domenick Nati Show, Wendy talked about her fellow Nigerian reality star. When Domenick asked her if she had heard of Sojaboy, she said she had not. Wendy then listed a number of Nigerian rappers who she was familiar with.
When Dominick explained to Wendy that Sojaboy was Usman from 90 Day Fiancé, she started to laugh.
"Nobody knows him," said Wendy. "He's doing what we in Nigeria like to call 4-1-9. That means he's faking."
RELATED: 'RHOP:' Which Cast Member Is Dr. Wendy Osefo Closest To?
Wendy's description of Usman is quite different from Lisa's. In a teaser for season 4 of 90 Day Fiancé: Before the 90 Days, Lisa called Usman a "celebrity rapper." She also said Usman thought she was "too overbearing, too jealous over his fans."
When they were together, Usman dedicated two songs to Lisa. The first was a love song titled I Love You. The second was a fast-paced ballad about a dating titled Woman.
New episodes of the 90 Day Fiancé franchise airs Sunday and Monday nights on TLC. New episodes of the Real Housewives of Potomac air Sunday nights on Bravo.