'RHOP': Robyn Dixon Backtracks Shady Comment About Candiace Dillard in Season 5 Premiere
Robyn Dixon from 'RHOP' took a jab at Candiace Dillard on the Season 5 premiere of the show. Now, she's backtracking her comments on Twitter.
Robyn Dixon from The Real Housewives of Potomac didn't take long before making shady comments in the season 5 premiere of the show. The house flipper is known for her sassy digs and Candiace Dillard was on the receiving end this time. However, she soon noted that her jab was misdirected and clarified her comment on Twitter.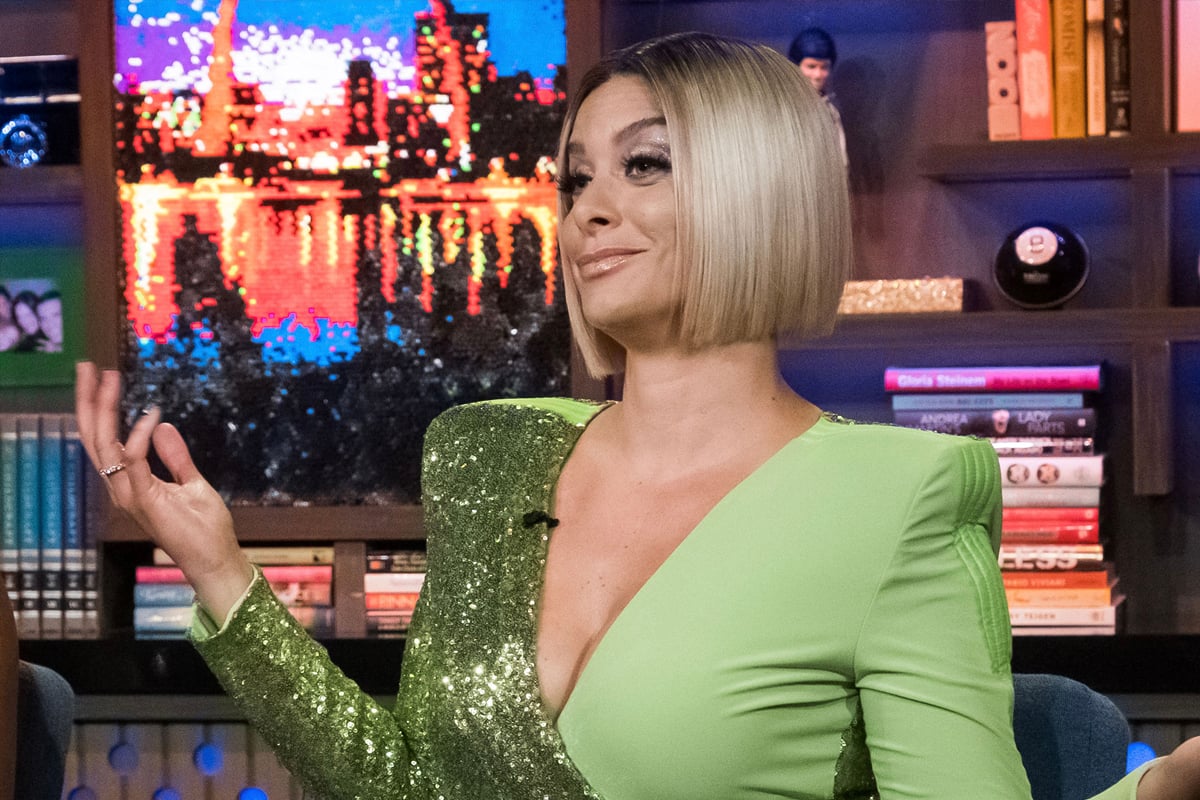 What did Robyn Dixon say?
On the first episode of RHOP Season 5, the ladies (except for Ashley Darby) were invited to celebrate Dillard's first wedding anniversary. At the party, OG Charrisse Jordan was in attendance. Dixon thought it was weird she was there as she doesn't remember even seeing her at Dillard's wedding.
Dixon was being a little shade with her confessional comment and implying Dillard was out to poke at Monique Samuels. The latter and Jordan fell out during season 3 and remain distant as they were never to work out their issues. Dixon implied Dillard was trying to get messy and cause a confrontation.
However, after the season 5 premiere, she took to Twitter and admit she was wrong.
"I need to correct myself…," she tweeted. "Charrisse was actually invited to Candiace's wedding and was unable to attend. My bad ladies."
After her clarification, Jordan tweeted out a "thank you, Robyn."
Dillard also noted Dixon's apology by retweeting it.
How did fans react?
After Dixon acknowledged to have made a mistake, fans quickly swarmed in to react. Most of the replies were approving Dixon for owning up to her blunder.
"At least Robyn is [woman] enough to acknowledge her mistakes," a fan replied.
"We love an accountable queen," a viewer commended.
"Takes a real woman to admit they were wrong and apologize," a Twitter user added.
"Setting it straight early in the season. No time for BS, we have a wedding to plan," another fan tweeted noting Dixon's possible marriage engagement.
"Robyn, [you're] the realest on the show," another viewer said.
"Originally, were you thinking Candiace invited her to make Monique uncomfortable?" another Twitter user asked.
Candiace Dillard and Monique Samuels feud
Throughout RHOP Season 5 there is going to be tension between Dillard and Samuels. The two end up having an explosive fight that drives the biggest plot of the season. Ahead of the premiere, Karen Huger talked about the shocking physical altercation.
"That altercation was a powerful moment, it had repercussions on all of the ladies," Huger told E! Online. "But what I believe about us and I think the viewers will agree is that we're able to work through it because we have authentic friendships and relationships that are strong enough, I believe, to carry us through."
The Grand Dame of Potomac said she is not picking a side but she does call out the behavior that she didn't like seeing.
"Well I'm the matriarch of RHOP, I don't have to take sides, I have to be fair," Huger added. "I have to be objective and I have to be truthful. And oftentimes telling your friends the truth about their behavior is not easy and it's challenging. Again, I'll say stay tuned. Two wrongs don't make a right and I stand by that."
Gizelle Bryant also has things to say
Dixon's closest friend on RHOP is Gizelle Bryant, who is also never afraid to be shady to her co-stars. The entrepreneur also recently weighed in on the scandalous fight between her fellow Housewives.
"What happened was nothing we ever thought we would see on this show or on this platform," Bryant told Entertainment Tonight.
A physical fight on RHOP is massive as the ladies had never gotten down to this level. They had feuded, but it was only verbal up until now.
"So, the kind of the beauty of what happened — if there's something beautiful about it — is it allowed us to have deep conversations and true conversations about how we feel we're portraying ourselves to the world and what we're OK with and what we're not OK with."
The Real Housewives of Potomac airs Sunday nights at 9 p.m. ET on Bravo.