'RHOP': Robyn Dixon Defends Her Criticism of Wendy Osefo's Alleged Personality Change – 'Her Vibe Was Different'
Robyn Dixon is making no apologies for her belief that Wendy Osefo's personality is vastly different since Osefo went under the knife. The Real Housewives of Potomac star revealed her new body during the premiere episode of Season 6 and Dixon says not just Osefo's body is augmented. Osefo believes she's being body shamed, but Dixon disagrees.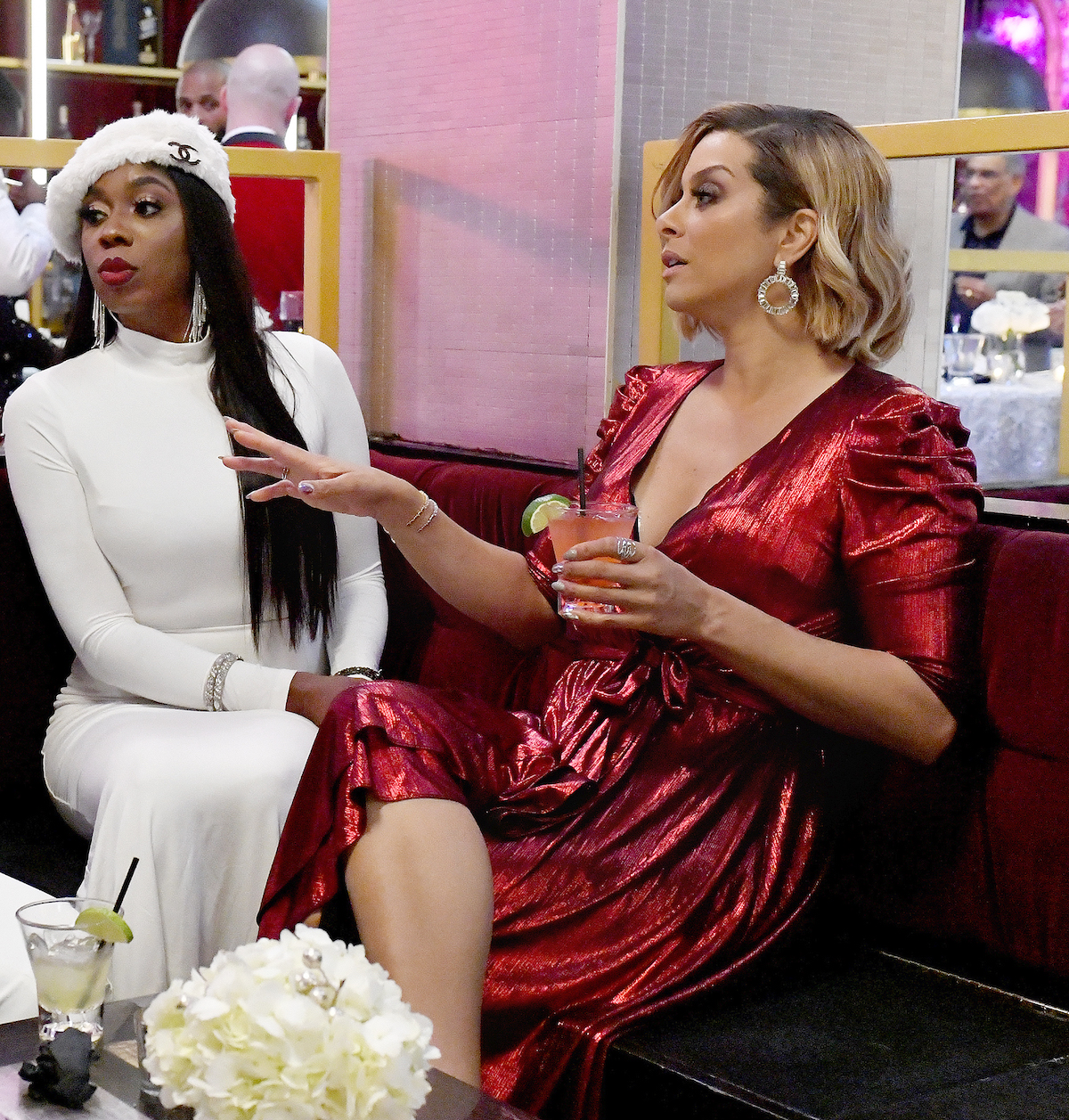 Robyn Dixon stands by her previous observation that Wendy Osefo's personality is different since her mommy makeover
Dixon, along with her BFF Gizelle Bryant and Ashley Darby have been the most vocal about Osefo's new body and supposed personality change. During a sit-down dinner in Williamsburg, VA, Bryant told Osefo that she felt she was overly sexy.
Related: 'RHOP': Gizelle Bryant Says Wendy Osefo Got a 'Pass' Her First Season – 'We Didn't Have Time to Deal With Wendy'
She also said that she had a chat with Dixon about Osefo previously having "substance," which Osefo took offense to. But Dixon says Osefo's reaction is unwarranted.
"First of all, we didn't say lack of substance," Dixon tells The Jasmine Brand in a recent chat. "It was – I'll be honest, it was very hard for me to articulate what I was seeing in Wendy but I will be honest. From day one of filming, I felt something different. Her vibe was different, her energy was different, her personality was different. It really was just an overall vibe and feeling."
Other co-stars have also allegedly noticed the change in Wendy Osefo but are afraid to speak on it
Dixon alleges that some of her co-stars have the same observations but refuse to confront Osefo on camera about it.
"I kind of would talk to people, you know, like – I mean I'm not gonna put anyone out there – and I would say 'does Wendy feel different to you?' And they would agree. Now, do they say it on camera? No," Dixon claims.
Related: 'RHOP': Wendy Osefo on Gizelle Bryant Feud – 'I Was Wrongful in Giving Her High Expectations'
She also says these conversations aren't atypical amongst close friends, noting:
If you take the cameras away, all of the conversations that we have with one another, they're actually kind of normal conversations that you would have in your own friend circle. So think about it, you have a friend group of five girlfriends you went to college with. You heard something about one of their husbands, what do most people do? They go talk to the other friends in the group about it right? That's very normal.
Candiace Dillard doesn't understand her co-stars' critique of Wendy Osefo
While Dixon, Bryant, and Darby wholeheartedly believe that Osefo is different overall and are prying for underlying reasons, Dillard is supporting whatever changes Osefo makes. Dillard says Osefo is deserving of whatever happiness and newness she's experiencing.
"[Wendy] deserves to feel brand new," Dillard tells The Jasmine Brand in her own interview. "She has given the world three children. She fed all of them from her breasts and I remember being on trips with her last year while she was breastfeeding and I would be lulled to sleep by the sound of her breast pump because she's breastfeeding even when we're out of town. She's fed villages with those titties, if she wants to get them done, get them done girl! I'm all for mommy makeovers!"
Dillard says her castmates obviously have nothing better to discuss than Osefo's alleged changes.
"I honestly think that the commentary about Wendy's body is just boredom," she continues. "They're bored [and] there's nothing else to talk about so let's address Wendy and her new body as if it's a problem. Because Gizelle has had work done."
Dillard does hint at Osefo being slightly different from who viewers and her co-stars met in Osefo's first season. But Dillard says Osefo has a new confidence and that's all that matters.
"I think that she was just finding her way while also figuring out how to be confident in this new body," she adds.
RHOP airs every Sunday on Bravo at 8 pm EST.