'RHOP': Robyn Dixon Speaks on Past With Juan and Why She 'Supported' Him During Divorce
'RHOP' star Robyn Dixon explains why she continued to 'support' Juan during their divorce.
The Real Housewives of Potomac star Robyn Dixon continued living with her ex-husband Juan as the two parented their sons following their divorce. During the last season of the reality series, the couple reunited, and he proposed to her for a second time. Shortly before the upcoming sixth season, she appeared on The Breakfast Club and explained why she chose to stand by Juan during their split.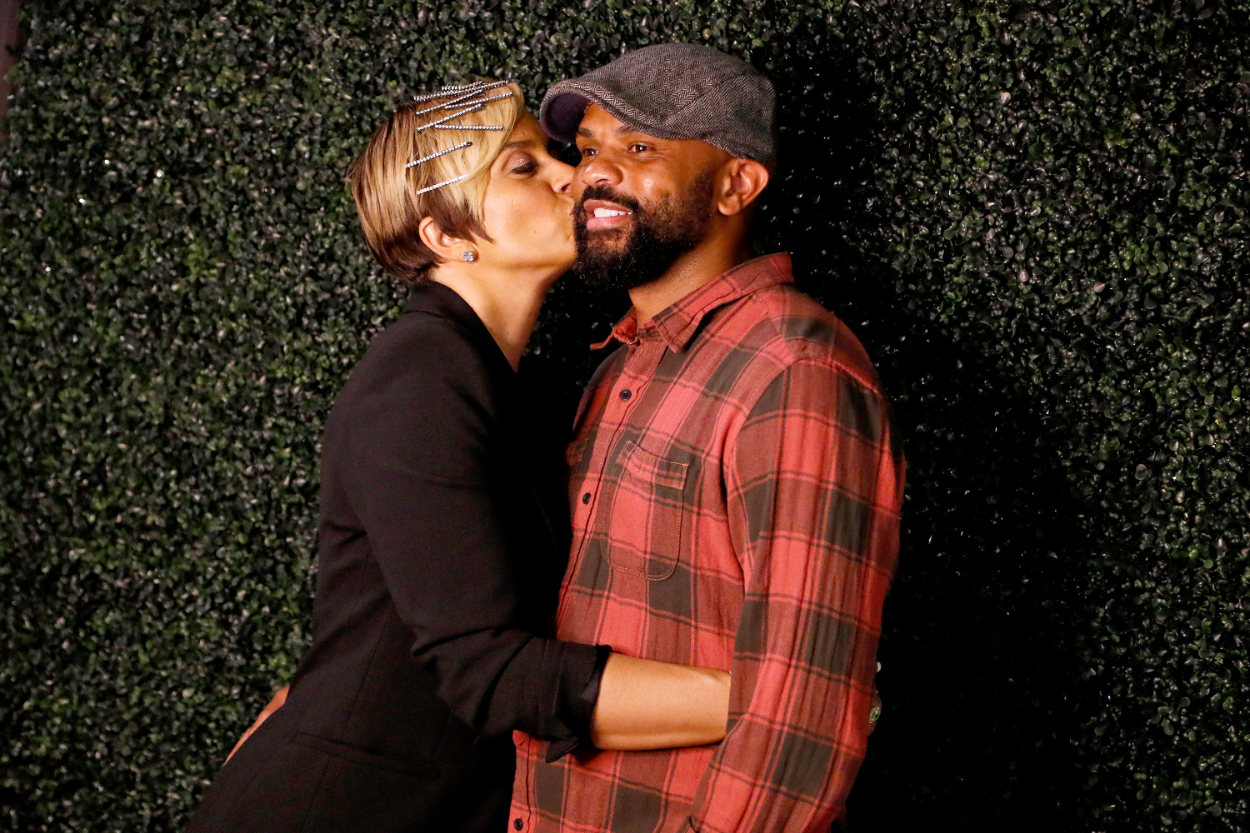 Robyn and Juan Dixon divorced in 2012
In 1996, Baltimore natives Robyn and Juan Dixon met and quickly fell for each other while in high school. His parents died during this time, resulting in the two hanging out more often.
In 2002, NBA team the Washington Wizards drafted Juan with the 17th overall pick, and the couple married three years later in July 2005. They welcomed their first child Corey in 2008, followed by Carter in 2010.
The couple divorced in 2012 but continued living together and raising their children as one unit. Dixon joined the original cast of The Real Housewives of Potomac in 2016, and her unique arrangement with her ex-husband became a focal point for viewers to discuss.
Even so, they maintained they were happy with their situation and noted it worked for them.
They reunited, and he eventually proposed to her
During season 5, seven years after their divorce, the two began dating again and admitted they had fallen back in love with each other. Therefore, Juan wanted to take their relationship back to the next level.
Throughout the season, he asked her parents for her hand in marriage again and enlisted the help of her best friend, Gizelle Bryant, to locate the perfect ring for her.
During the season 5 finale, filmed in Dec. 2019, the couple hosted a Christmas party where he surprised his ex-wife by proposing to her.
Over a year after the engagement, the couple has not tied the knot because, according to the RHOP star, they want to have a wedding after the COVID-19 pandemic.
Dixon explains why she 'supported' Juan during their divorce
In a May 2021 interview with The Breakfast Club, host Charlamagne Tha God asked the OG housewife if she and Juan had to tell each other what they did with others while separated.
She explained they didn't but knew he dated people when they weren't together, although she didn't. Dixon also admitted she initially became "defensive" when people questioned their relationship because it "made sense" to them.
Ultimately, the RHOP star noted she focused on "supporting" him during that time because athletes have a hard time after retiring.
Therefore, she explained she didn't want to "turn my back on him" as the divorce coincided with the conclusion of his career. According to Dixon, she decided to stand by the former NBA player in his "darkest times" so he could be the best parent possible.
She also explained they fell back in love with each other throughout that process because they saw each other grow. Additionally, the reality star noted their support for one another during their "darkest days," and putting their children first helped the two reconcile.
The Real Housewives of Potomac airs on Bravo.