'RHOP' Season 6 Trailer Teases Fight Between Candiace Dillard and New Housewife Mia Thornton
The Real Housewives of Potomac is back with its sixth season, introducing a new cast member, Mia Thornton. The trailer highlighted Wendy Osefo's marriage woes and depicted the mother-of-three and entrepreneur already butting heads with a few ladies, namely Candiace Dillard.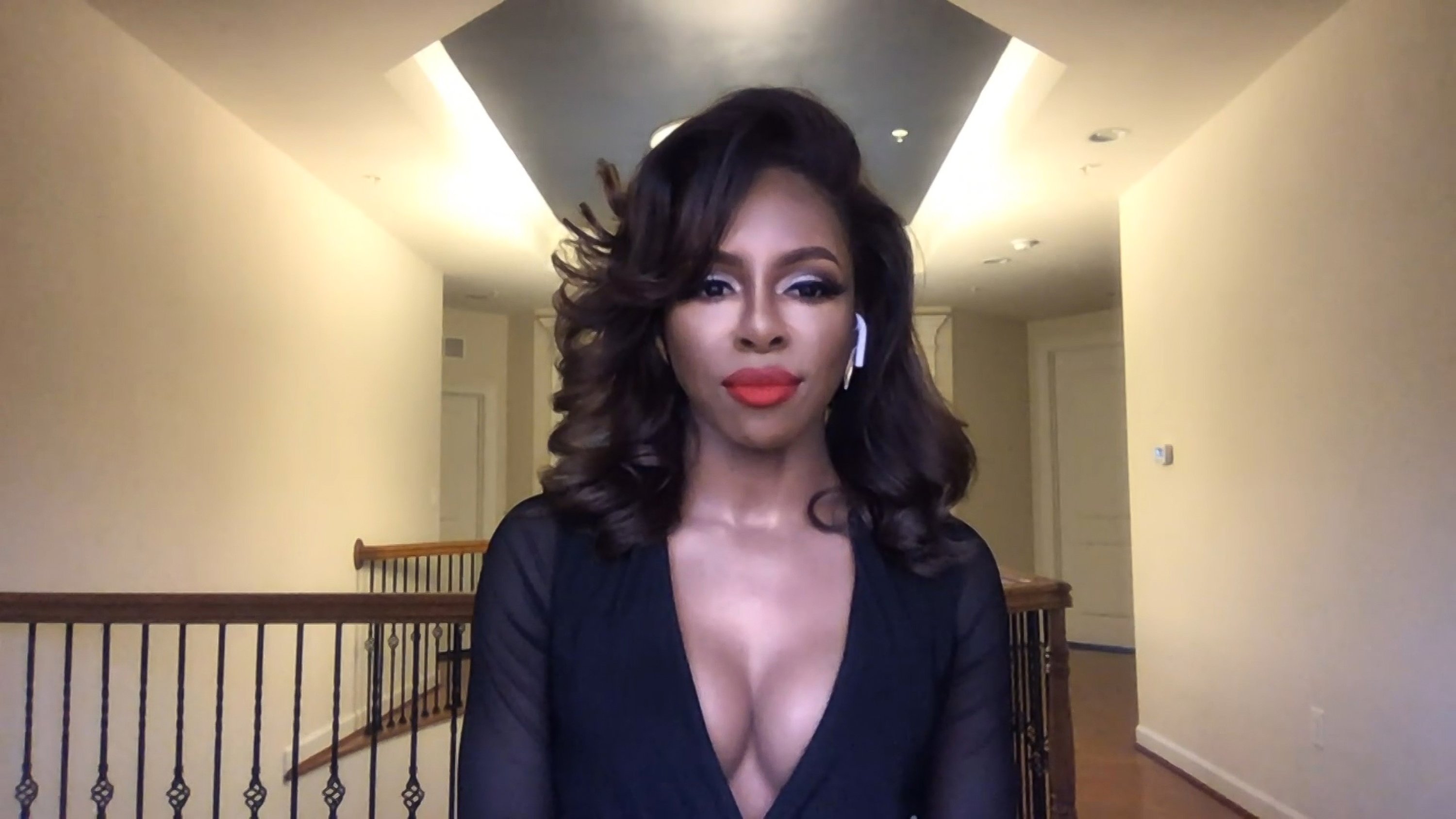 Mia Thornton introduced in 'RHOP' season 6
Following the departure of Monique Samuels, franchise owner, regional developer, and health and beauty shop founder, Mia Thornton joined the Real Housewives of Potomac cast.
Married to Gordon Thornton for nine years, the couple has welcomed three children into the world; Joshua, Jeremiah, and Juliana.
After graduating from Southeastern Institute with a degree in neuromuscular massage therapy, she developed several Joint Chiropractic Doctor Offices in Washington D.C. and a few states, including Maryland, New York, North Carolina, and Virginia.
RELATED: 'RHOP' Reportedly Looking to Add Mia Thornton to Cast
Additionally, Thornton is involved in philanthropy as she and her husband sponsor several organizations, including Ronald McDonald House and Autism Speaks.
Seemingly introduced to the ladies through Karen Huger, the Grand Dame described the newest cast member as a "boss" and "breath of fresh air." At some point in the season, the franchise owner opens about her childhood in foster care, describing her experience as being taken from her household at a young age.
Thornton also speaks to her mother, who explained she made decisions she believed served her daughter best.
Candiace Dillard and Thornton butt heads in season 6
While it seems the newest cast member initially gets along with the other ladies, the season 6 trailer showed her and Robyn Dixon, and Candiace Dillard doesn't see eye to eye at one point.
Dixon seems to yell at Thornton during what looks like a cast trip, telling her she doesn't need a "f*****g moment" and "shut the f**k up," and the newest cast member responded by rolling her eyes.
At another point, the ladies, except for the Green-Eyed Bandits Gizelle Bryant and Dixon, gathered around a table. While it's unknown what provoked the disagreement, Thornton launched food at Dillard, resulting in the singer returning fire with lettuce from a nearby salad.
Caught in the middle again, Wendy Osefo attempted to stop the fight from escalating before security escorted the ladies outside.
Trailer also teased Wendy Osefo's marriage troubles
Returning housewife Osefo opened the trailer with a confessional, noting moving to Potomac taught her that she couldn't "trust" everyone. It also showed her marriage, and Ashley and Michael Darby's, who spoke about their lack of sexual activity in a clip, could be on the rocks as Eddie admitted he wasn't "fulfilled."
Additionally, Dixon, now engaged to her ex-husband Juan Dixon, is shown having a hard time getting out of bed, alluding to the cast member possibly dealing with depression. In one scene, Bryant says Juan has called his fiance "unattractive."
RELATED: 'RHOP': Fans Call Out Jamal Bryant For Not Defending Gizelle In Response to Monique Samuels
While speaking to her friend, the OG housewife alluded to ending things with her ex-husband's now-boyfriend, Jamal, due to the COVID-19 pandemic complicating their long-distance relationship. She then seemed to focus on Osefo's marriage, as she brought up rumors surrounding her husband to Darby.
The political commentator confronted Bryant, noting she believed what other people told her about the OG housewife. Seemingly following Bryant's response, who claimed she didn't care, Osefo replied, "I will light your a*s up." The two have since unfollowed each other on Instagram. The Real Housewives of Potomac season 6 premieres July 11 at 8/7 Central on Bravo.