'RHOP': Social Media Users Blast Wendy Osefo for Criticizing Karen Huger for Not Having a College Degree
[SPOILER ALERT: This article contains spoilers from 'RHOP' Season 5 Episode 14.]
It seems that every cast member of RHOP is in conflict with one another at some point throughout this season. As the group remains divided on who's side to take in the fight between Candiace Dillard and Monique Samuels, the beef between Karen Huger and Wendy Osefo is heightening.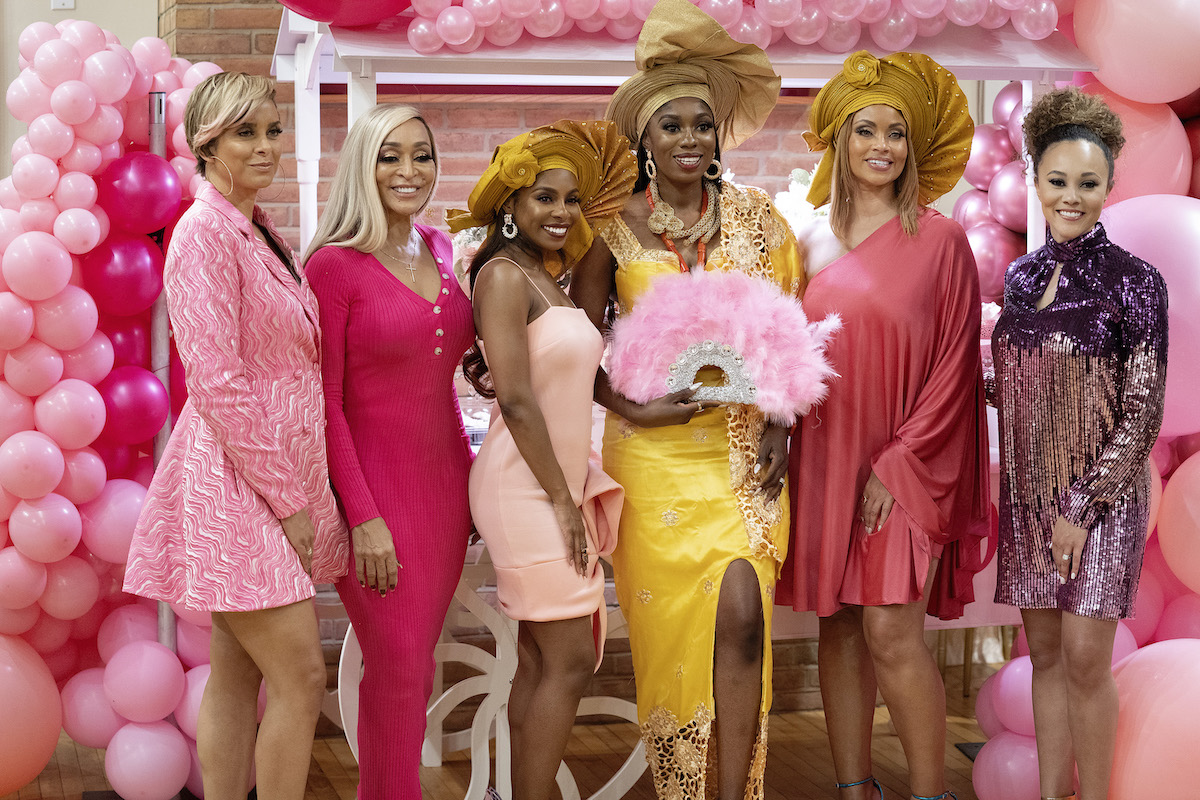 During Sunday night's episode, Huger and Osefo get into a verbal brawl over Huger previously referring to Osefo as ignorant. In return, Osefo reminds Huger that she has four college degrees while Huger has none and social media users are not pleased with Osefo as a result. 
Wendy Osefo blasts Karen Huger for not having a college degree after Huger calls her 'ignorant'
The drama between Osefo and Huger has been brewing since Osefo's first introduction to the group. Osefo makes it clear that she's a proud Nigerian American who considers herself an overachiever with four college degrees. Outside of her family life with her husband and three children, Osefo works as a professor at Johns Hopkins University, as a political commentator on the side. 
Osefo references her four degrees often on the show and snappily told Ashley Darby to refer to her as "Dr. Wendy" during a heated argument. 
Osefo's issues with Huger stems from Osefo believing Huger acts as if she doesn't know her well. This confuses Osefo as she says she and Huger know each other well through the non-profit social sector as they served on the same board of directors for a few years. Huger says she's exaggerating.
For Huger, Osefo's comments are out of line, including many remarks Osefo has made about her marriage. Things between the two began to boil over when Osefo inserted herself into an argument between Huger and Candiace Dillard over Dillard's fight with Monique Samuels. 
Osefo believes Huger doesn't hold Samuels accountable for physically attacking Samuels. Huger responds to Osefo by saying, "For a very educated woman, you sound very ignorant right now."
Osefo confronts Huger at a cast event about her ignorant comment and cites Huger's lack of a college degree during their verbal spat. Huger snaps back, noting that even without a degree she's an accomplished businesswoman and entrepreneur.
Social media users blast Wendy Osefo for her remarks toward Karen Huger
Social media users are siding with Huger in her issues with Osefo. Initially, many believed Huger's distance toward Osefo was odd. But as Osefo continues to open up more on the show, some fans say she's cocky about her accomplishments.
Furthermore, they do not like the way she tried to diminish Huger for not having a college degree.
"The fact that Wendy thinks ignorance has to do with education, proves Karen's point," one Twitter user writes.
"Wendy doesn't even have the intelligence to concede that Karen is the smartest in the room even if she doesn't have 4 pieces of paper framed on a wall and insane debt too," another Twitter user notes.
RHOP airs every Sunday on Bravo at 9 pm EST.