'RHOP' Star Dr. Wendy Osefo Claims Karen Huger Struggles With Who 'She Wants to Be on TV Versus Who She Really Is' (Exclusive)
'RHOP' newcomer Dr. Wendy Osefo also claims that Karen Huger was also the least welcoming woman in the group.
Real Housewives of Potomac newbie Dr. Wendy Osefo quickly made her presence known after joining the cast for season 5. As the first Housewife with a PhD, the Fox News contributor isn't afraid to speak her mind. And, she's not letting anyone walk all over her. Wendy's strong personality hasn't mixed well with her co-star Karen Huger. In an exclusive interview with Showbiz Cheat Sheet, Wendy revealed that Karen struggles with what she wants to be on TV compared to who she is in real life.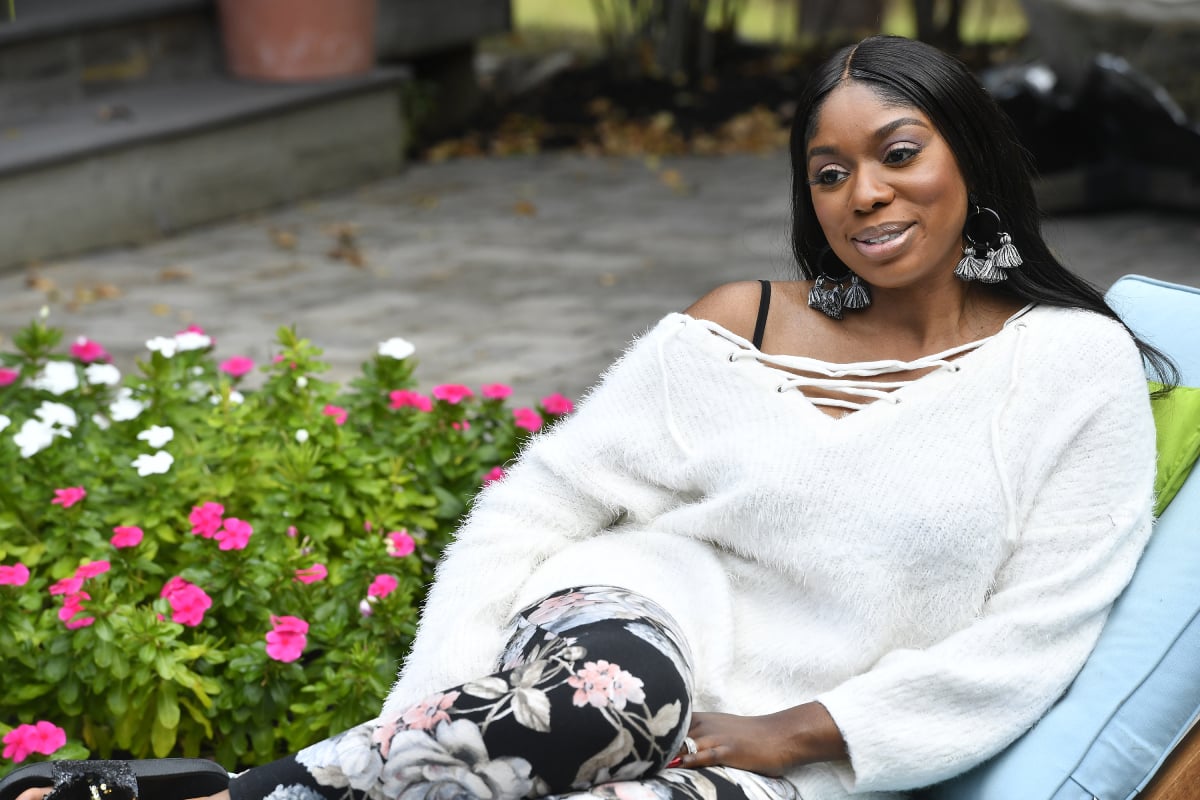 Dr. Wendy Osefo slammed Karen Huger on social media in the most epic way possible
As Cheat Sheet previously reported, the RHOP ladies had a special Twitter "viewing party" for Season 5, Episode 2. The ladies tweeted along with a special stream of the episode, which featured Wendy giving her first impressions of her new co-stars.
Wendy said in the episode that she had met Karen before. However, she says that the RHOP OG acted like they had never met. Karen immediately tweeted at Wendy, asking her what she meant by the comment.
"What do you mean, I act like I've never met you?" Karen tweeted. "I just said hello to you at Candiace's party last night. I met you briefly on the carpet and heard your voice a few times during phone conversations when we briefly served on the same board. So far, not impressed."
In response, Wendy wrote the most epic comeback and ignited a feud.
"I wouldn't be impressed with a young, educated BLACK woman, raising her young BLACK boys in today's America if I were you as well," Wendy replied. "I should stop speaking out against injustices against BLACK people and start selling perfume. It makes sense your name is 'Karen.'"
Is the 'RHOP' OG intimidated by her new co-star?
Fans absolutely lost it over Wendy's response. She immediately grew her fan base, with one fan offering up their "stan card." Another fan told Wendy to "get her," and a third added that they loved Wendy before they met her on screen.
Karen also responded to Wendy's tweet. She wrote, "Way too soon for the Karen move LOL. Slow it down, slow it down."
According to Gizelle Bryant, Karen finds Wendy to be "a little intimidating." Gizelle made the comment on the Behind the Velvet Rope with David Yotef podcast. 
"I do know that Karen is very clear that Wendy is smart and strong and I think that was probably a little intimidating for Karen," Gizelle said. "I think that there is a level of being observed when we meet a new person. Because you don't know in front of the camera what they're going to say or do."
Gizelle added that the uncertainty causes the Real Housewives of Potomac stars to be "a little reserved." She says that Karen should have been open and loving. And, she believes Karen should have been the one to bring Wendy in and introduce to her everyone.
Dr. Wendy Osefo claims her 'RHOP' co-star struggles with who she wants to be on TV
While speaking to Wendy, we asked about Karen walking away from her in mid-conversation earlier in the season. The Nigeria native later said that Karen was the least welcoming of her co-stars. And, we wanted to know if that had changed.
"No. She was the least welcoming. Karen struggles with fighting to put up a persona of who she wants to be on TV versus who she really is," Wendy explained.
"Karen is a testament that no matter where we are in our life, people still have their own insecurities and their own struggles. And so she's just struggling on whether she wants to be who she represents herself to be, or who she really is. So that's par for the course for Karen."
Despite her problems with Karen, Wendy says that it wasn't difficult to join Real Housewives of Potomac. Even though the original cast had established friendships, Wendy just went in with the mindset of, "I want to meet these ladies. I want them to meet me."
"And I didn't necessarily feel as though I was trying to break a tough cookie. If that makes sense? I'm a sorority girl. I come from that background. Get to know other women and starting friendships with women. So for me, it was just par for the course. It was fun."
New episodes of Real Housewives of Potomac air Sunday nights on Bravo.