First Look at 'RHOP' Star Karen Huger's Spinoff Show: 'Karen's Grande Dame Reunion'
RHOP star Karen Huger has landed a special, The Real Housewives of Potomac: Karen's Grande Dame Reunion, set to premiere April 17 on Bravo. The spinoff follows the newly appointed ambassador of Surry County, Virginia, and her husband and daughter, as she returns to her roots to throw a massive family reunion. Additionally, Huger must figure out who will take over Wooden Farms, their 82-acre ancestral land, which viewers saw in season 5 when she took Gizelle Bryant and Ashley Darby. Here's a first look at the upcoming special.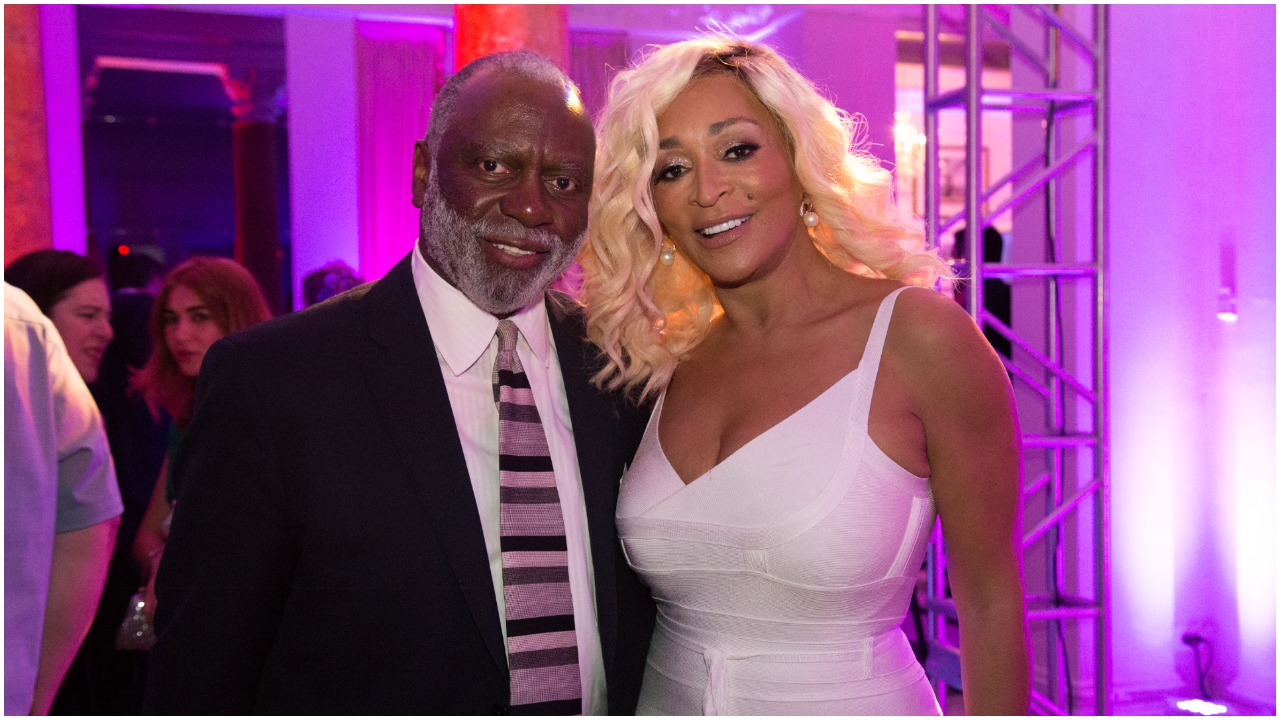 'RHOP' star Karen Huger has upcoming special 'Karen's Grande Dame'
Set to premiere on April 17, special The Real Housewives of Potomac: Karen's Grande Dame Reunion follows Karen Huger, her husband Ray, and daughter Rayvin as they return to her roots in Surry County, Virginia, of which she is the ambassador.
The first-look two-minute trailer shows the trio planning a family reunion but, along the way, discover other facts about her history.
RELATED: 'RHOP': Karen Huger Tweets Cryptic Message About Haters Before Season 7 Filming
Additionally, her cousin Mark wants Huger to figure out the direction of their 82-acre ancestral land, Wooden Farms, suggesting they begin planning to hand it over to the "younger generation" as her Aunt Val currently runs it.
In a conversation with Val, who took over the farm when their grandfather died, the family has land they could lose, which she's trying to protect. Figuring out who will take over next isn't easy as Huger is determined to make sure they preserve what their ancestors "sacrificed" their lives over.
Huger recently tweeted a message for her haters
A few weeks before season 7 of The Real Housewives of Potomac is reported to film, Huger, an OG cast member, tweeted a cryptic message to her haters.
The Grand Dame wrote, "You know you're winning when your haters are so thirsty that they are sweating bullets trying to get your attention or a response from you, so their claim to fame is that they had a conversation with you."
She then closed by encouraging viewers not to "waste your shine on them."
Huger added, stay focused." In her tweet, it's unclear who the Housewife is referring to, but she published it only two days before her trailer dropped.
She is likely returning for 'RHOP' Season 7
While Bravo or Andy Cohen haven't confirmed filming yet, original cast member Ashley Darby claimed it's scheduled to begin soon in a March 2022 interview with Good Day DC.
Darby revealed she's returning but admitted she isn't sure about anyone else as they usually aren't told ahead of time. Huger is also likely coming back as Karen's Grande Dame Reunion is a special, with an unspecified amount of episodes, instead of a spinoff show.
Her on-screen rival Gizelle Bryant and best friend Robyn Dixon, including newcomers Wendy Osefo and Mia Thornton, are also probably going to return as nothing has indicated otherwise.
However, rumors circulated in February 2022 that Bravo wouldn't ask Candiace Dillard back, ending her run on the reality series. While she initially denied it, Dillard has since published tweets that fans believe are hinting at her exit. The Real Housewives of Potomac airs Sundays on Bravo.
RELATED: 'RHOP': Candiace Dillard Fuels Rumors She's Leaving the Show After Denying Firing Reports