'RHOP': Take a Look Inside Candiace Dillard's Newly Listed Townhome
In spite of a rocky season with her ongoing fight with her former BFF Monique Samuels, RHOP star Candiace Dillard has a lot to be happy about. In addition to new music and acting roles, Dillard and her husband, Chris Bassett recently purchased their first home.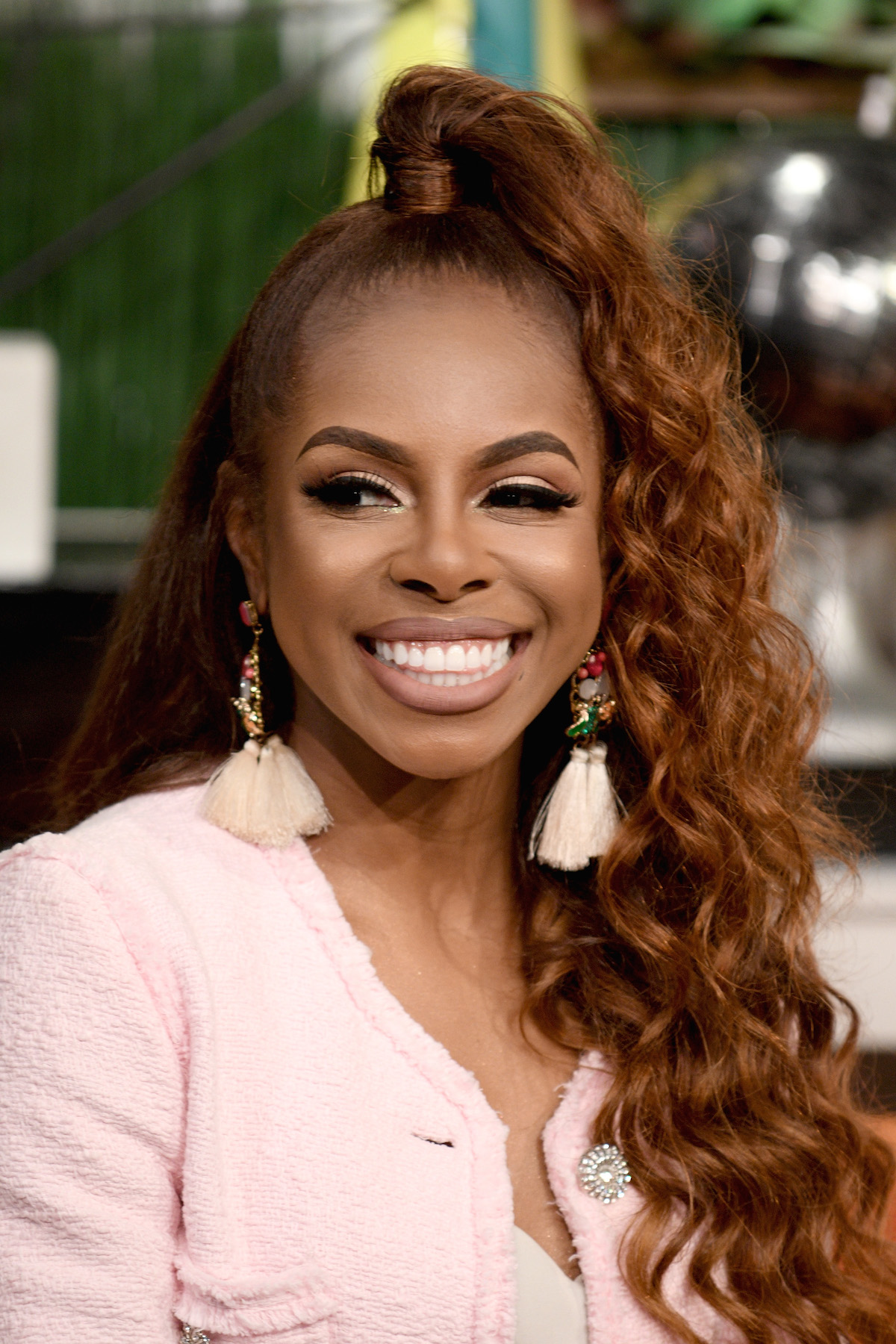 This means Dillard is saying goodbye to her beloved Maryland townhome that's been featured on the show since her season 3 debut. Dillard recently listed the home for sale and whoever the new owners are will be very happy with their purchase.
A look inside Candiace Dillard's former townhome
Dillard spoke exclusively to People Magazine, giving them an inside look into her former three-bedroom, four and a half bathroom townhome. The home was built in 2013. Dillard's mother Dorothy purchased the home as an investment property, which Dillard lived in full-time and Dorothy visited often.
Dillard came under fire against her co-stars during her first two seasons as it was noted that she and Basset paid ⅔ of the mortgage, while Dorothy paid the other portion. The arrangement changed in 2019 when Bassett and Dillard took over the responsibility of paying the entire mortgage.
As for what makes the home worth the $799,000 asking price, Dillard insists its in a prime location.
Related: 'RHOP': Candiace Dillard on the 'Only Resolution' She Received Following Dismissed Charges
"You become spoiled living up on a quiet hill, tucked away in the Harbor while still being able to drive five minutes and have access to all of the major highways that carry you around the DC, Maryland, Virginia area," she said.
Per the listing, the main level welcomes guests into a foyer that leads to a spacious den on one side – and a large kitchen and dining room on the other. Downstairs awaits an area the listing explains is "an office space, homeschooling, or a workout area." There's also a full bathroom and access to the townhome's two-car garage downstairs.
The third floor of the townhome includes two bedrooms that each have its own bath. A laundry room is also available. Another set of stairs leads to an open living area, a fourth bedroom suite, and Dillard's favorite spot: the rooftop deck with water views.
Candiace Dillard and Chris Bassett purchase a new home
Dillard admitted to People that she's having a hard time saying goodbye to her home. "While I'm incredibly sad to be letting it go, as this was my first home as a young adult, I know that the next owners, whoever they will be, will enjoy turning this house into a home of their own," she said. "We truly loved living here and took great care of the property."
Luckily, Dillard and Bassett have a new $1 million estate to get cozy in. The home 10,400 square feet. Unlike her previous townhome that boasts four floors, Dillard and Bassett's new home is a two-story abode equipped with five bedrooms and six-and-a-half bathrooms.
Near their new home, Dillard and Basset can enjoy a country club and golf course in their new gated community. The large kitchen area has glass-front cabinetry, gray countertops, a large island, stainless steel appliances. The kitchen also has a custom wine refrigerator, which is great for Bassett's work as a chef.
Downstairs awaits a finished basement with a bar and a pool table.