'RHOP:' Viewers Blame Gizelle Bryant for Instigating Fight Between Monique Samuels and Candiace Dillard
RHOP cast members are split on who is to blame in the fight between Monique Samuels and Candiace Dillard. Karen Huger refuses to pick sides, but Gizelle Bryant says Samuels is at fault. While Bryant maintains her stance, viewers of the show say Bryant is the main instigator in Samuels and Bryant's beef.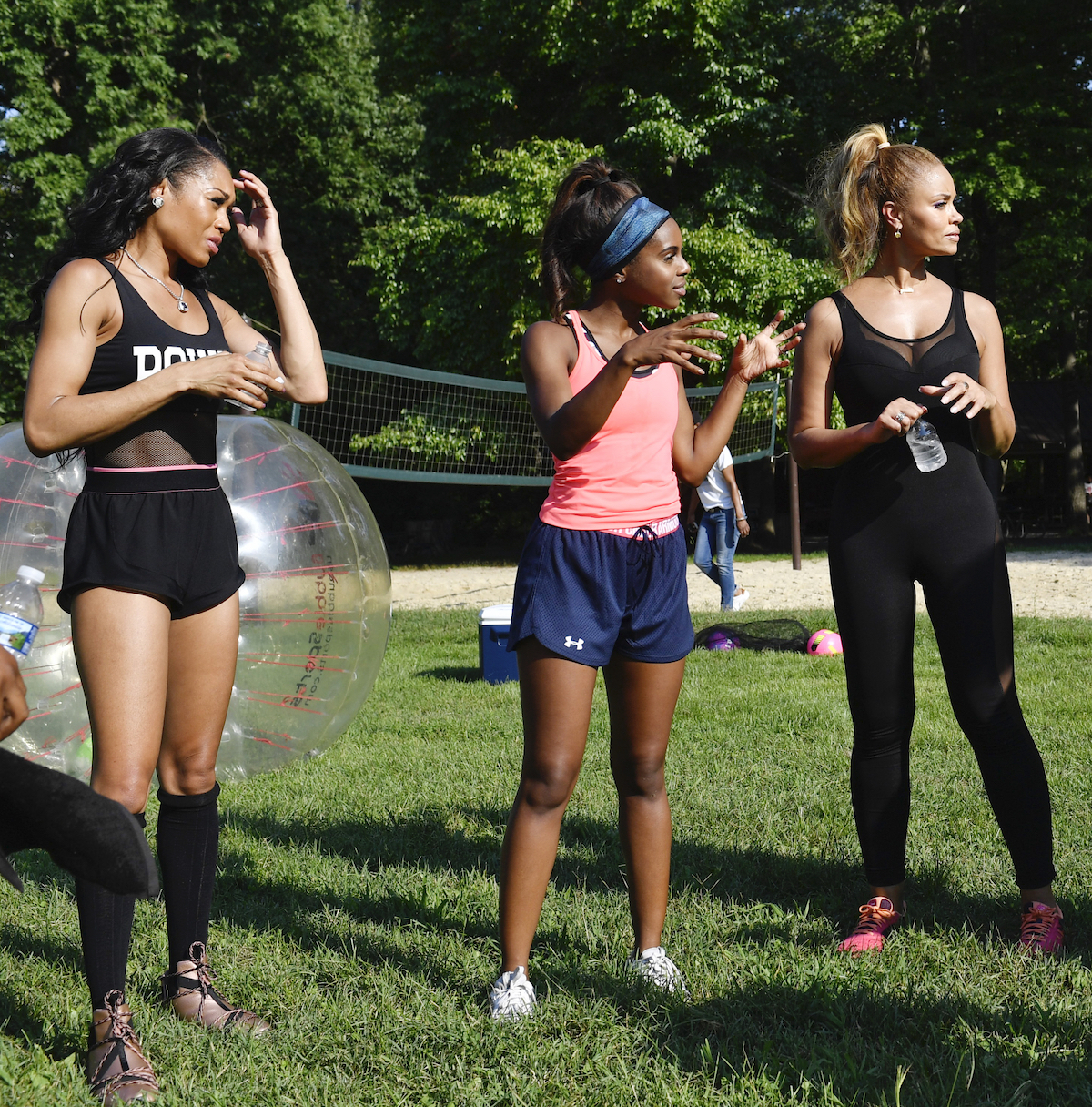 Candiace Dillard and Monique Samuels' physical altercation on 'RHOP'
Dillard and Samuels' tension has been brewing since season 4. The once-close friends fell out over Dillard's criticism of Ashley Darby's desire to start a family.
Samuels previously experienced a miscarriage and felt Dillard's criticism was insensitive. Dillard became emotional over Samuels confronting her. By the season 4 reunion, the two agreed to move forward and work on rebuilding their friendship.
But season 5 documents the unfortunate build-up to the fight between Samuels and Dillard. While Dillard says she's unaware of what Samuels' issues are with her, Samuels alleges that Dillard is playing dumb.
Several co-stars reveal to Samuels that Dillard joined forces with a former friend of Samuels out of spite. Samuels alleges that she learned of Dillard's involvement in potentially spreading damaging rumors about her family.
While Samuels does not say whether or not Dillard is part of spreading the rumors, she says Dillard is aware of who and continued to befriend such people.
During the Sept. 27 episode, Dillard and Samuels got into a fight while at Bryant's celebratory wine tasting. Samuels says she felt threatened by Dillard putting her hands in her face.
Samuels began flipping Dillard's hair before pulling her wig and punching her in the head from across the table. It took several cast members and crew members to pull Samuels off of Dillard.
Viewers and some 'RHOP' co-stars blame Gizelle Bryant for instigating Candiace Dillard and Monique Samuels' fight 
Samuels and Dillard's recollection of the fight is vastly different. Samuels claims she was provoked by Dillard for over a year and snapped. She also says she did not throw a punch Dillard's way until Dillard hit her in the face with a wine glass, causing bleeding.
Bryant is adamant that Samuels is at fault, but viewers aren't buying it. While many believe Samuels took things too far, they blame Bryant for instigating.
It was Bryant who started the conversation about the status of Dillard and Samuels' friendship while at the wine tasting. She also told Samuels about Dillard's potential involvement in a smear campaign against her this season.
Karen Huger also believes Bryant should take some of the blame. After the fight, Huger confronts Bryant about pushing a conversation between Samuels and Dillard.
She also takes aim at Bryant in a recent Instagram post, writing, "I spy some "gleeful" green eyes," as Bryant sits back and watches the fight unfold. Bryant is famously referred to as a "green-eyed bandit" on the series. 
A Twitter user also notes that Bryant may have pushed Samuels, leaving Samuels. Fans recall Samuels saying she felt hit and one believes Bryant is the one who did so. 
Dillard and Samuels remain at odds. Many don't believe their friendship is repairable at this point. RHOP airs Sundays on Bravo at 9 pm EST