'RHOP' Was Originally Supposed To Be About Jack and Jill Moms of America
RHOP is surpassing rating expectations this season thanks in part to the fight between Monique Samuels and Candiace Dillard. In fact, many fans believe the show is better than the Atlanta franchise. While this year's drama is at an all-time high and includes physical violence, co-stars like Gizelle Bryant insist that such behavior is not typical of their franchise.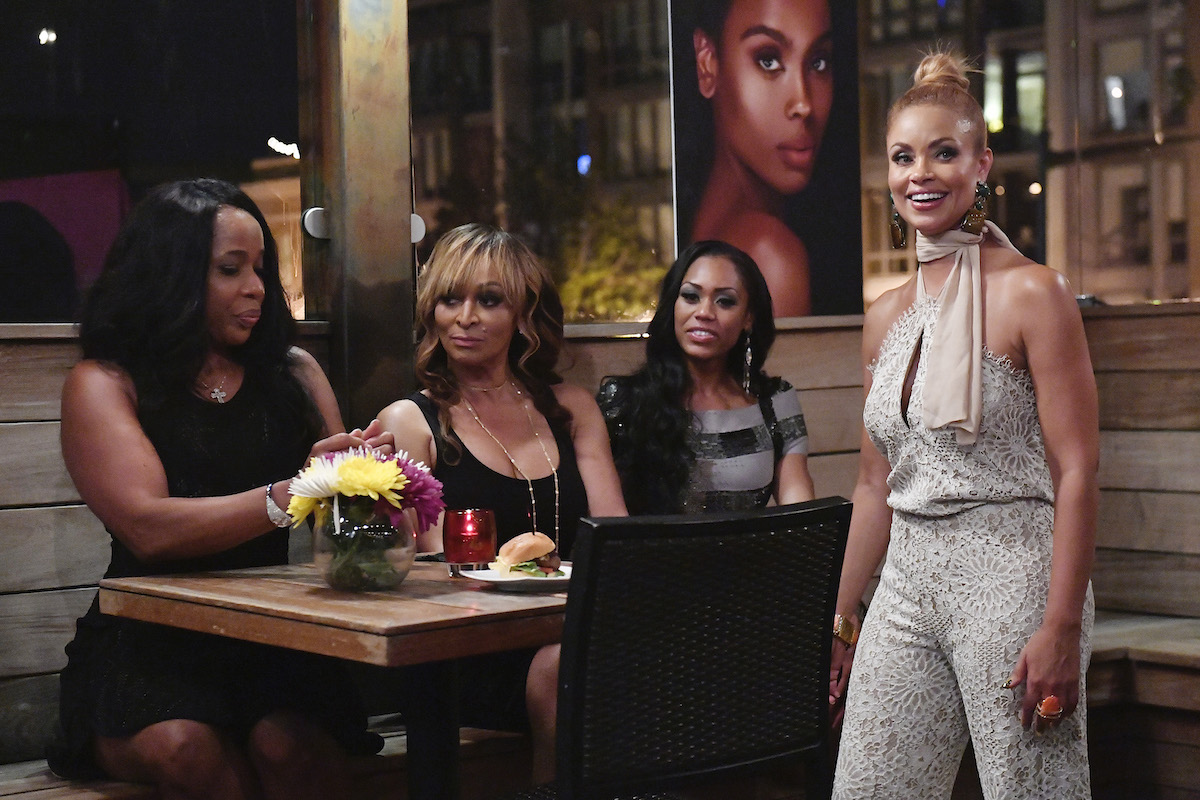 Bryant's sentiments align with the show's original concept, which was initially to center around housewives who belong to an elite organization.
'RHOP's' initial cast were members of Jack and Jill of America
RHOP mirrors the model of the other housewives franchise on Bravo but producers initially had another idea in mind. According to a report by VICE News, the show was originally to feature Jack and Jill moms.
The cast included members Jack and Jill of America, an organization founded in Philadelphia in 1938 for the mothers of African American children ages 2 to 19. 
A 1992 Chicago Tribune article outlines the prestigious organization. In it's prime, Jack and Jill of America was considered the upper echelon of Black society that all wanted to be a part of.
The organization focused on exposing Black youths to cultural activities typically outside of their worldview, including sports like horseback riding and skiing – as well as ensuring the children were abreast of etiquette. 
Related: 'RHOP': Monique Samuels Claims Candiace Dillard Wanted Money Instead of an Apology
Most members of the organization found it easier to acclimate into white society. Reportedly, the majority of its members were of a lighter skin tone, feeding into the idea of colorism.
Currently, those interested in joining Jack and Jill of America require a referral before being able to apply for membership. 
Jack and Jill of America became outraged upon learning about the show
The show was in production for months before Jack and Jill of America became aware. A 2015 Washington Post article notes the organization became furious upon the discovery that their members would be appearing on the show.
The show's original title was Potomac Ensemble. Leaders within the organization considered the cast in violation of membership rules and the code of contact. The fear was that the cast would fall into the stereotypical cattiness and drama that women participate in while appearing on a reality show.
Related: 'RHOP' Candiace Dillard Explained Why She Pressed Charges Against Monique Samuels
The Washington Post article notes that the president of the organization sent a letter to the cast that suggested they review the code of ethics in their membership agreement.
The letter states, "Members are expected to act publicly in a way 'that reflects the high moral and ethical character of Jack and Jill mothers' by 'exercising good manners, avoiding derogatory, demeaning and insulting remarks, and keeping confidences and maintaining confidentiality.'"
As a result, a recast took place and producers resorted to their typical formula by renaming the show. Despite such, some of the ladies on the cast are involved in charity – including Karen Huger and Wendy Osefo.
It's unclear if any of the cast have any affiliation, past or present, with Jack and Jill of America.
RHOP airs every Sunday on Bravo at 9 pm EST.