'RHOP': Wendy Osefo Says Acceptance From Mother Took the 'Weight of the World' off Her Shoulders
Newest housewife Dr. Wendy Osefo was an associate professor at John's Hopkins University but wanted to abandon the teaching career for one in political commentary. However, as a Nigerian immigrant, she had a hard time telling her mother because she didn't want to disappoint her. Wanting her mom's approval, Osefo finally came clean about her career change, and her mom accepted it. The newest housewife noted the acceptance felt like it took the "weight of the world" off her shoulders.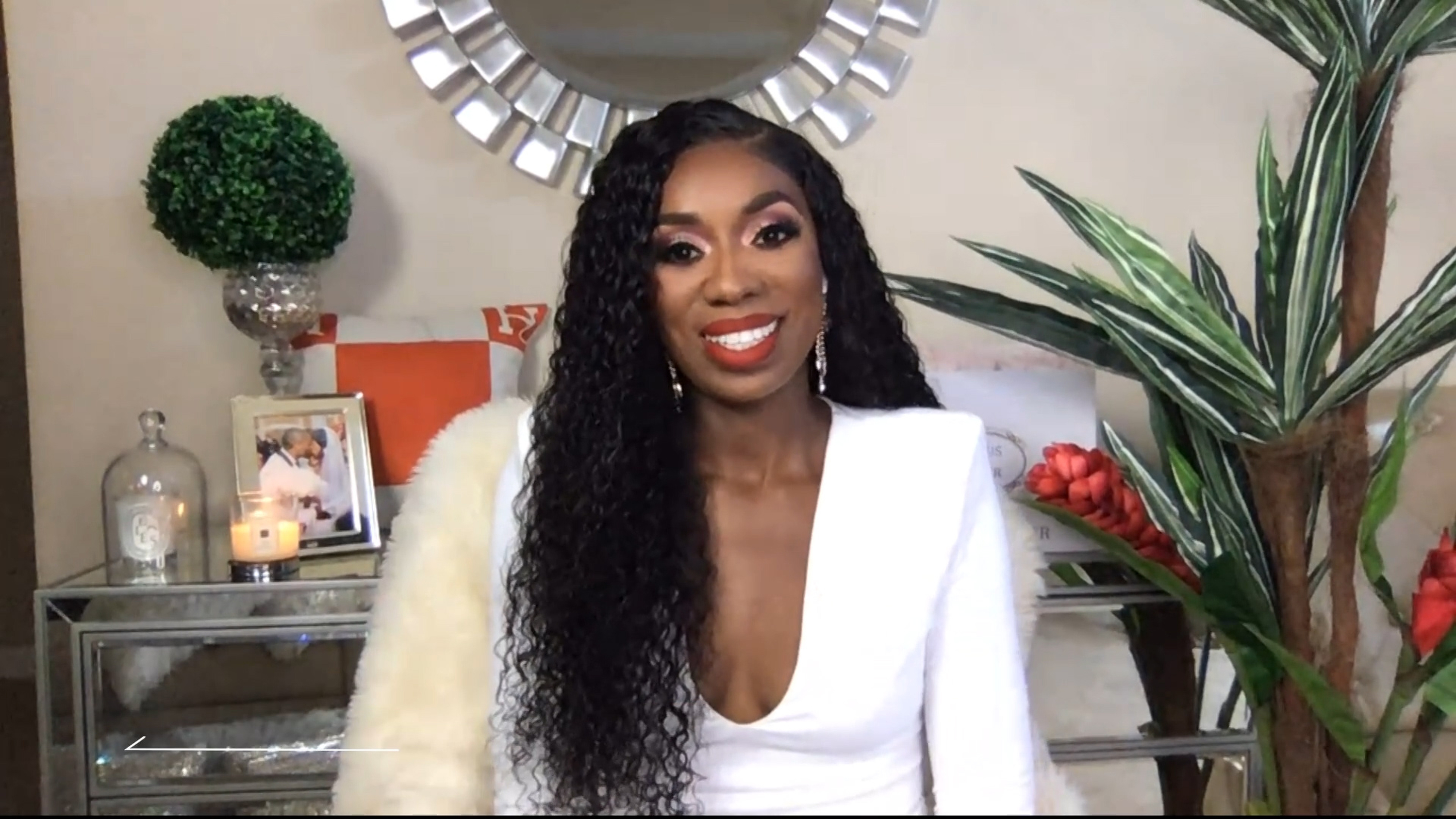 Wendy Osefo the newest face to 'The Real Housewives of Potomac'
Political commentator and associate professor at John's Hopkins University Dr. Wendy Osefo joined the cast of The Real Housewives of Potomac in season 5.
She quickly butt heads with Ashley Darby during a girls' trip because Darby brought her baby, and Osefo wanted to as well but didn't think she could. They squashed their beef before heading back into town.
However, the ladies ended up on opposing sides following the physical altercation between Candiace Dillard and Monique Samuels that divided the group.
While Osefo wanted Samuels to take responsibility for her actions, Darby pledged support for the podcast host. Additionally, Darby wrote a statement detailing her negative interactions with Dillard, including the infamous butter knife incident from last season, to strengthen Samuels' case.
Osefo didn't like the move and called Darby a "snake" for getting involved to get back at Dillard.
Osefo's mother and her husband's mom clashed
According to Osefo, her husband's family isn't involved with them or their children because her mom and his mom clashed years ago. She claims it has to do with ego and her mother's placement in the Nigerian community, although her husband's relative has allegedly refuted her story.
In an exclusive with media outlet All About the Tea, the relative countered and stated their family isn't involved because they believe Osefo is cursed. However, the political commentator has denied these claims.
As a result of the clash, Osefo says his family didn't attend their wedding and has yet to meet their kids.
He attempted to reach out to his mother to invite her to their newborn baby's sip and see, but his messages went unanswered. 
Osefo feels relieved after receiving acceptance from her mother
Even though the political commentator is proud of her degrees, she admitted she felt only became a professor for her mother. According to Osefo, her educational achievements and career choices give her mom "status" in the Nigerian community.
Therefore, she was afraid to admit that she wanted to quit her teaching job to pursue political commentary full time. While visiting a pumpkin patch, Osefo finally told her mother, who initially didn't respond well.
However, after the newest housewife became emotional, her mom realized how important it was to her and seemed to accept her decision to change career paths. After the episode aired, a fan tweeted they were "glad" the newest housewife received the acceptance she wanted from her mom.
Osefo quote tweeted the fan and noted, "it felt like the weight of the world was lifted off my shoulders" because she wanted her mom's support moving forward. The Real Housewives of Potomac airs Sundays at 9/8c on Bravo.