'RHOP' Star Wendy Osefo Clashes With 'Project Runway' Designer and Fans Take Sides
One of the highly-anticipated Project Runway episodes that Bravo fans wanted to watch was the one featuring the stars of The Real Housewives. The competition series had some of the divas from the successful franchise and they brought all the drama. It was Wendy Osefo of The Real Housewives of Potomac that clashed with designer Kristina Kharlashkina and now fans are weighing in and taking sides.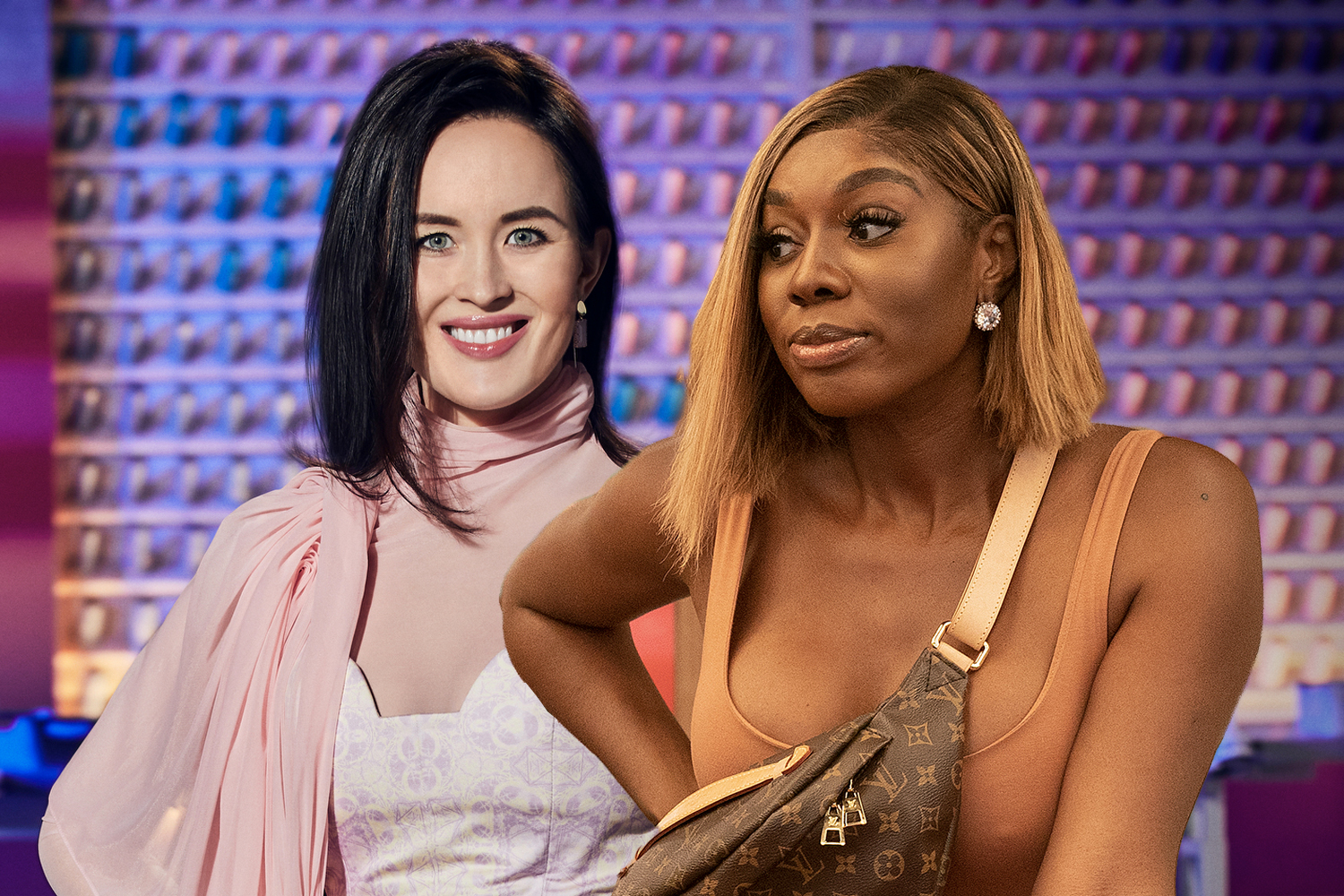 What happened between Kristina Kharlashkina and Wendy Osefo?
Since returning to Bravo, Project Runway had not had an episode cross-over with the stars of the network. That all changed on the episode that aired Thursday, Jan. 6 when stars of The Real Housewives appeared for a challenge. The instructions were simple and the contestants had to design a dress that the housewives could use at one of their reunions.
Most of the episode went without a hiccup, but things took a turn when the housewives got their first look at the designers' creations. Osefo expressed discontent with the design Kharlashkina was working on as it was not what she had in mind. Kharlashkina designed a pantsuit with a corset top but Osefo wanted to have a gown.
However, editors flashed back to when the designers met with the housewives and showed where Kharlashkina asked if she would make a pair of pants. Osefo said pants were fine for the reunion and at no time did she say the dress was the only thing she wanted.
Kharlashkina began crying because she felt Osefo was changing things up on her when she was not able to change her design due to time constraints. Osefo ended up walking down the runway in Kharlashkina's creation and received one of the lowest scores but her score was high enough to not be eliminated.
Wendy Osefo snubs Kristina Kharlashkina on 'Project Runway' post
Following the episode airing on Bravo, Osefo took to Instagram to post about the outfit she wore on Project Runway. However, many fans noted that Wendy didn't acknowledge Kharlashkina directly as she was the one that designed her ensemble.
"Such a privilege and an honor to be a guest model on Season 19 of @projectrunwaybravo," she posted. "Thank you @nbcuniversal & @bravotv for the opportunity and special thanks to each of the designers — you all are tremendously talented. I am forever grateful."
After Osefo shared the photos on Instagram, some fans called her out for her attitude on the show.
"Disappointed in you Wendy you told her you could give me pants you can give me a jacket," she posted. "I will be good in anything. She asked you should it be a dress or can it be a suit. You said it can be whatever you want it to be. And then you try to throw her under the bus. She did a great job and made you look beautiful!!!!!"
"I'm usually on your side of things but you were pretty messy with Christina tonight. You told her pants/suit were ok. And you didn't advocate for her on the runway. Please empower women better," a follower added.
Not all comments were negative and some defended Osefo's stance on the show.
"Am I the only one who thinks Wendy wasn't in the wrong? Lol yes Wendy said do what you want but she also said she wanted to show boobs & a** which means fitted lol," a fan replied.
Kristina Kharlashkina shares Wendy Osefo's look
Kharlashkina also took to Instagram to share the look she made for Osefo on Project Runway. In the designer's post she alluded to the drama and not being tagged on the RHOP star's post.
"What a challenge Real Housewives…. I experienced the DRAMA fully…. @wendyosefo looks absolutely fab and she is an incredibly beautiful woman… I do not deserve to be tagged on her post, but she is very welcome to mine….," Kharlashkina shared.
In the end, Kharlashkina survived the challenge and is one week closer to becoming a finalist on Project Runway.