'RHOP': Wendy Osefo Is Not Satisfied With Monique Samuels' Apology To Candiace Dillard
Monique Samuels is not returning to RHOP but her fight with Candiace Dillard will go down in history as one of the most epic fights in reality television history. Despite Samuels no longer being on the show, there's still lots of chatter surrounding her behavior in season 5 – particularly her seemingly lacking remorse for her fight with Dillard.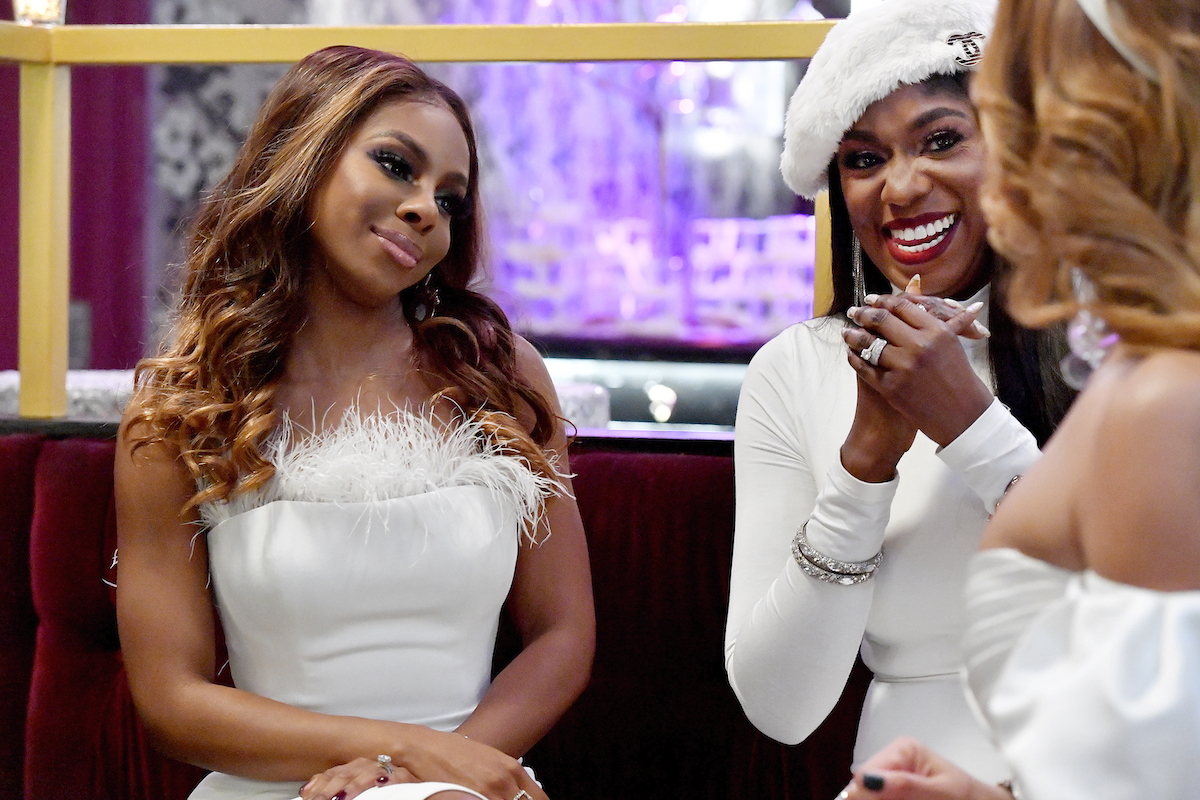 Though Samuels apologized to Dillard, some of her former co-stars are not receptive, including Wendy Osefo. For Osefo, the apology came too late.
Wendy Osefo says Monique Samuels' apology to Candiace Dillard is 'too late'
Samuels and Dillard met face-to-face for the first time since their epic winery brawl during the season 5 reunion. Following the brawl, the cast were divided regarding who was responsible for the fight. Osefo took Dillard's side, especially after Samuels' admitted she felt little remorse in the immediate aftermath of the fight.
During part three of the reunion, a tearful Samuels offered Dillard the apology she'd been waiting for. Unfortunately, the apology was met with mixed emotions as Dillard said Samuels dragged her feet in doing so. Per Dillard, she also felt Samuels antagonized her in the press and on social media after the fight.
In a recent interview with The Jasmine Brand, Osefo agrees with Dillard's sentiments that Samuels' apology came too late.
Related: 'RHOP': Monique Samuels and Candiace Dillard Both Have Regrets Regarding Their Physical Altercation
"I think that [the apology] was too late. And this is what I'm realizing, I'm realizing that when you watch something, as viewers, we have the tendency to believe that it's happening in real-time. But check this out, that incident happened in like October of 2019," Osefo said.
Osefo further explained how the timeline of events can be confusing to a viewer as they watch the show months after certain events take place. "If that happened October 2019 and then you hit me with an apology in November 2020, more than a year later, yeah no yeah. But that's just me," she said.
As far as Dillard's hesitation to accept Samuels' apology, Osefo believes Dillard is justified. "People have to understand that everything comes at a cost. So you can apologize whenever but understand that person is not required to accept it."
Monique Samuels and Wendy Osefo currently do not have a relationship
Since the fight, both Samuels and Osefo admit they spent very little time together. As a result, they both agree that their relationship is non-existent, especially as Osefo was new to the group prior to the fight.
"Me and Monique literally met five times and on the sixth time, she fought Candiace," Osefo told Madame Noire in a December 2020 interview. "I don't know her. So I don't know her personally. You gotta take a step back. The last time we were even around each other, we were at the lake house."
Osefo continued: "When we're around each other, it was just like casual conversation you know. I didn't have any deep, prolific conversations with her. Then the next time that saw her, she fought somebody in the group that I knew the most. You gotta step back and look at it from that angle like, "She didn't know her, and then she got in a fight with one people that she actually does know. So what would you do?"
Despite the estrangement, Osefo says she supports Samuels' decision to quit the show and wishes her the best of luck in her future endeavors.