'RHOP': Newest Housewife Dr. Wendy Osefo Says Karen Huger 'Bullied' Her
'The Real Housewives of Potomac' newcomer Dr. Wendy Osefo and Karen Huger got into it over Twitter. Dr. Wendy accuses the Grand Dame of bullying.
Political commentator and assistant professor Dr. Wendy Osefo joined The Real Housewives of Potomac Season 5 and seemingly got off on the right foot with everyone. However, Karen Huger threw shade at her in a confessional. Osefo has responded to her co-star a couple of times and insisted the Grand Dame "bullied" her throughout the entire season.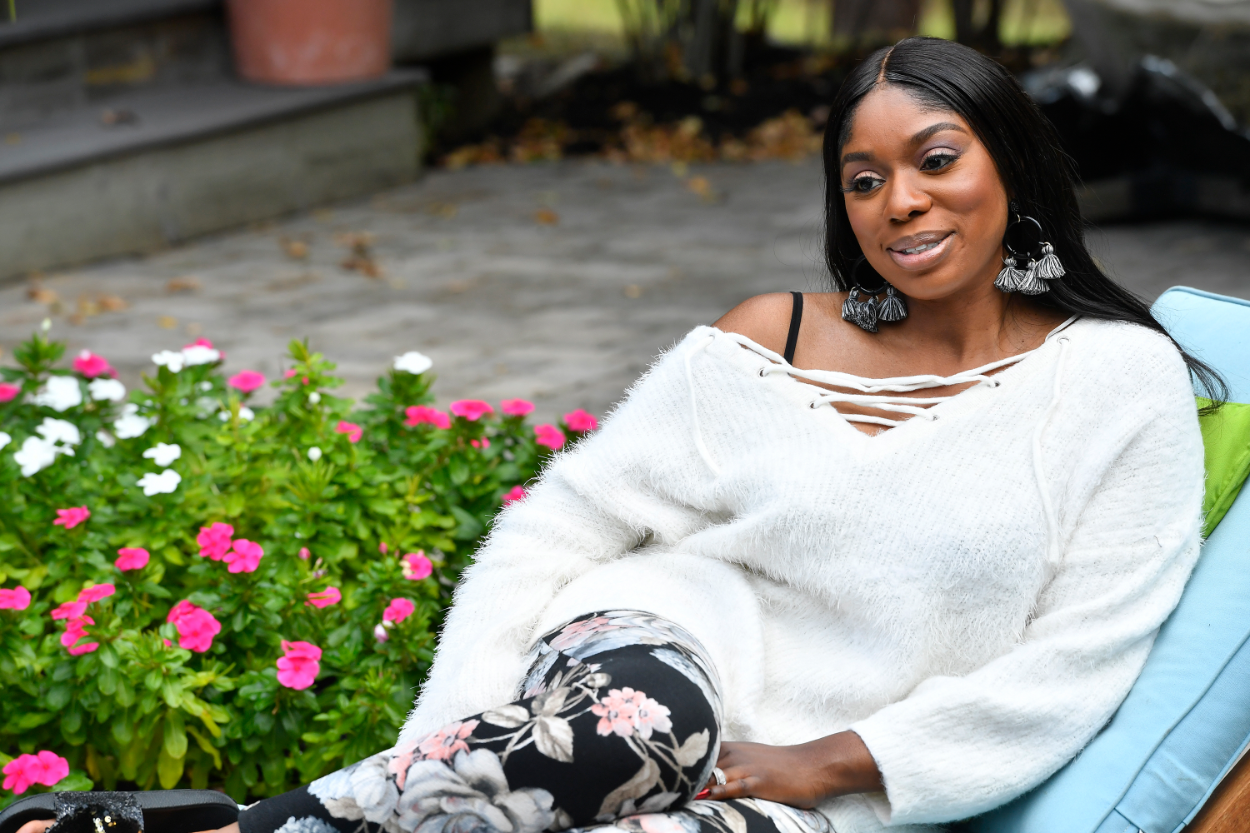 Dr. Wendy Osefo joined 'The Real Housewives of Potomac' Season 5
The political commentator and assistant professor at Johns Hopkins School of Education joined The Real Housewives of Potomac as a full-time housewife in the fifth season.
Introduced to the other women by Candiace Dillard, the Nigerian-born mother-of-three provides political commentary for multiple media outlets, including CNN, ABC, and Fox News.
She met the other housewives, excluding Ashley Darby, at Dillard's anniversary party, and the ladies seemingly embraced her. Even though Karen Huger eagerly stated she already knew Dr. Osefo before meeting her, she threw shade at the newest housewife in her confessional.
The political commentator later met Darby at the first-time mother's getting out of the house party. They seemed to get off on the right foot as they both birthed their new babies around the same time. However, the two end up butting heads later in the season.
Karen Huger 'not impressed' with Dr. Wendy Osefo
In her confessional, the Grand Dame claimed the newest housewife didn't impress her. On Twitter, she clarified she previously met the 35-year-old at events and heard her voice on the phone when they "briefly served on the same board."
The fragrance owner ended her tweet by reiterating that she still isn't impressed by the newest housewife so far. Osefo responded and sarcastically wondered why her co-star "wouldn't be impressed with a young, educated black woman raising her young black boys in today's America."
She also advised Huger to "stop speaking out against injustices against black people" and stick to selling her fragrance. The newest housewife closed by stating, "It makes sense why your name is Karen."
The Grand Dame quote tweeted Osefo's response, writing, "Way too soon for the Karen move lol! Slow it down."
Dr. Wendy Osefo says Karen Huger 'bullied' her
After the following episode, the political commentator took to Twitter to claim Huger texted her several times, wanting to hang out off-camera. However, the newest housewife insisted she's "not interested" and advised Huger to "stop with the BS" before she released her receipts.
She continued in another tweet and pointed out all the times Huger has spoken about her. The 35-year-old asked her co-star why she's "obsessed" and claimed that "true queens don't concern themselves with others."
In her last tweet about it, Osefo insisted she only minds her business, but "this self-proclaimed queen keeps coming for me." The political commentator posted a screenshot of the last tweet to her Instagram and captioned it, "I know a bully when I see a bully. Real queens build, they don't destroy. Next time, tweet at me instead of talking about me."
Huger jumped into the comment section, writing, "The revolution will not be Karenized!" One fan encouraged Osefo to direct her energy to Gizelle Bryant, who they feel should be "checked."
However, the political commentator insisted Bryant has treated her graciously, whereas Huger "bullied me the entire season."
The Real Housewives of Potomac airs Sundays at 9 p.m. EST on Bravo. Follow Tamara Grant on Twitter.