'RHOP' Star Wendy Osefo to Release a Memoir in Summer 2022
The Real Housewives of Potomac star Wendy Osefo opened up about her Nigerian upbringing during a few episodes in season five, one of which included an emotional conversation with her mother. She dives deeper into their relationship and reflects on how her past has influenced her and her children's futures in an upcoming memoir.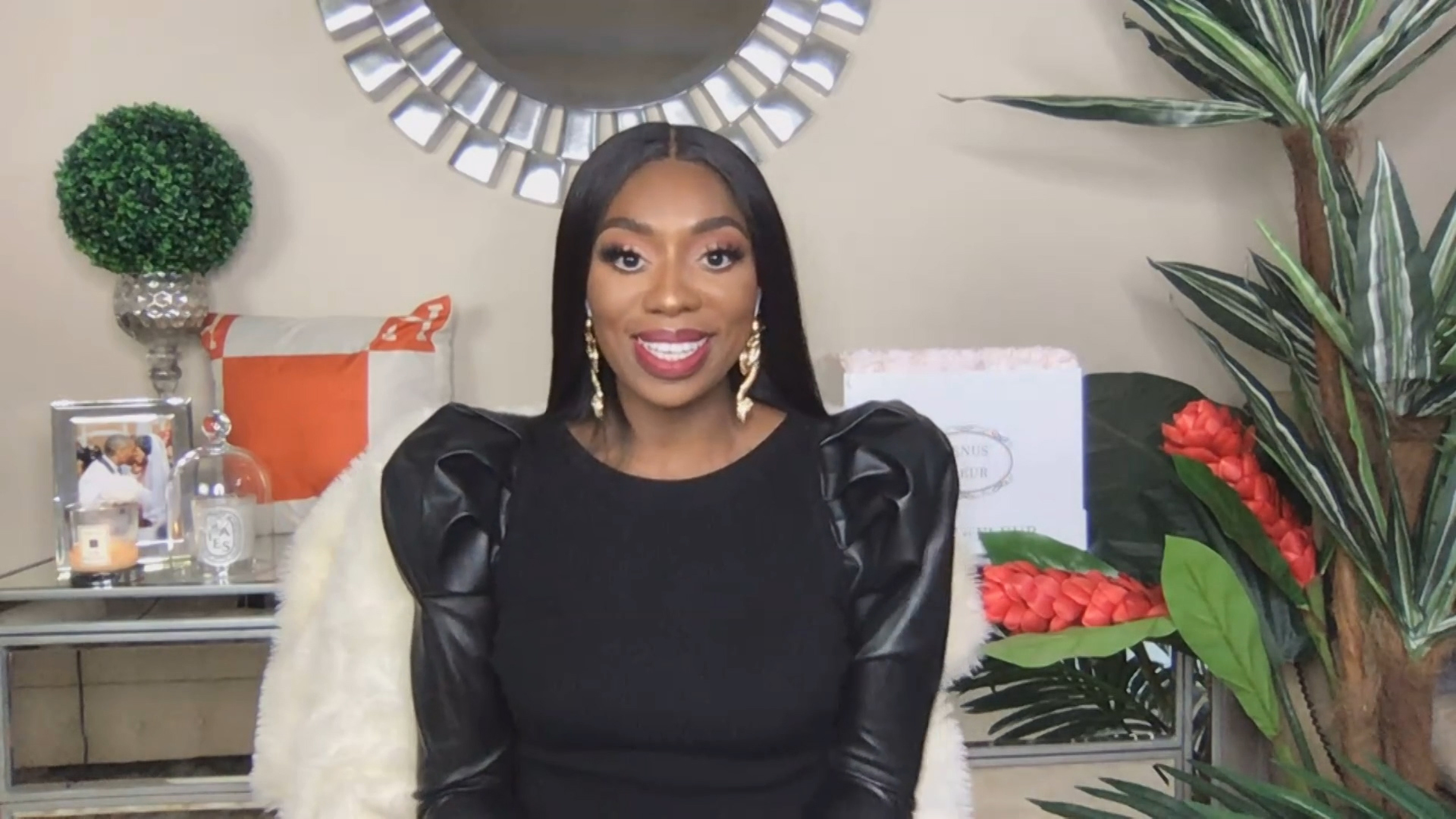 Wendy Osefo first appeared on 'RHOP' season 5
Cast member Candiace Dillard introduced Johns Hopkins School of Education assistant professor and political commentator Dr. Wendy Osefo during her anniversary party that kicked off season five.
Married to a lawyer, Eddie, the couple has welcomed three children together. However, his parents refused to attend their 2011 union and have yet to meet their kids.
According to Osefo, their mothers didn't see eye to eye, leading to a division in the family. The newest housewife got along with the other cast members, although she had brief heated exchanges with Ashley Darby and Karen Huger.
RELATED: 'RHOP': Wendy Osefo Says Acceptance From Mother Took the 'Weight of the World' off Her Shoulders
Additionally, she opened up about the relationship she had with her mother, as she believed her educational achievements and career choices gave her mom a certain "status" in the Nigerian community.
Osefo also respects her mother for relocating them to America to provide them with a better life. Therefore, she struggled with admitting she wanted to quit teaching to pursue political commentary full-time.
However, her mom accepted her decision.
Osefo reveals the upcoming memoir's release date
The RHOP cast member dives deeper into her story in the upcoming memoir, "Tears of My Mother: The Legacy of My Nigerian Upbringing."
Talking to People, she explained she wrote the book after becoming a parent "opened her eyes" to how mothers' past influence their and their children's futures.
Osefo also opens up about her relationship with her mom in the memoir and examines the ways her Nigerian background has impacted her life.
The newest housewife hopes telling her story will inspire readers to "make a change" in their or their kids' lives, noting, "We must prepare future generations, not for our world, but the world they will live in when we are no longer here."
The memoir is set to release in May 2022.
She also returns for 'RHOP' season 6
Following her debut, Osefo will return for the sixth season. Although she previously got along with pretty much everyone and avoided the spotlight, she's seemingly put in the hot seat this year.
During the trailer, Gizelle Bryant brought up rumors surrounding her husband and an alleged affair. The political commentator confronted Bryant, claiming she now believes what others told her about the OG housewife's tendency to stir drama.
RELATED: 'RHOP' Star Wendy Osefo Shoots Her Shot to Join 'The Talk' Following Sharon Osbourne Controversy
Bryant seemed to respond that she didn't care, resulting in Osefo replying that she would "light your a*s up." Around the time of filming, fans noticed Bryant unfollowed the political commentator on social media.
However, the original cast member implied the move had nothing to do with drama during a June 2021 interview with The Breakfast Club, insisting she didn't find Osefo "interesting." The Real Housewives of Potomac premieres July 11 at 8/7 Central on Bravo.