'RHOP': Wendy Osefo on Gizelle Bryant Feud – 'I Was Wrongful in Giving Her High Expectations'
Wendy Osefo is no longer a fan of her RHOP co-star Gizelle Bryant. The two women are divided on the upcoming season thanks to alleged rumors about Osefo's husband. Osefo is accusing Bryant of drumming up the drama and says she's disappointed in previously thinking so highly of Bryant.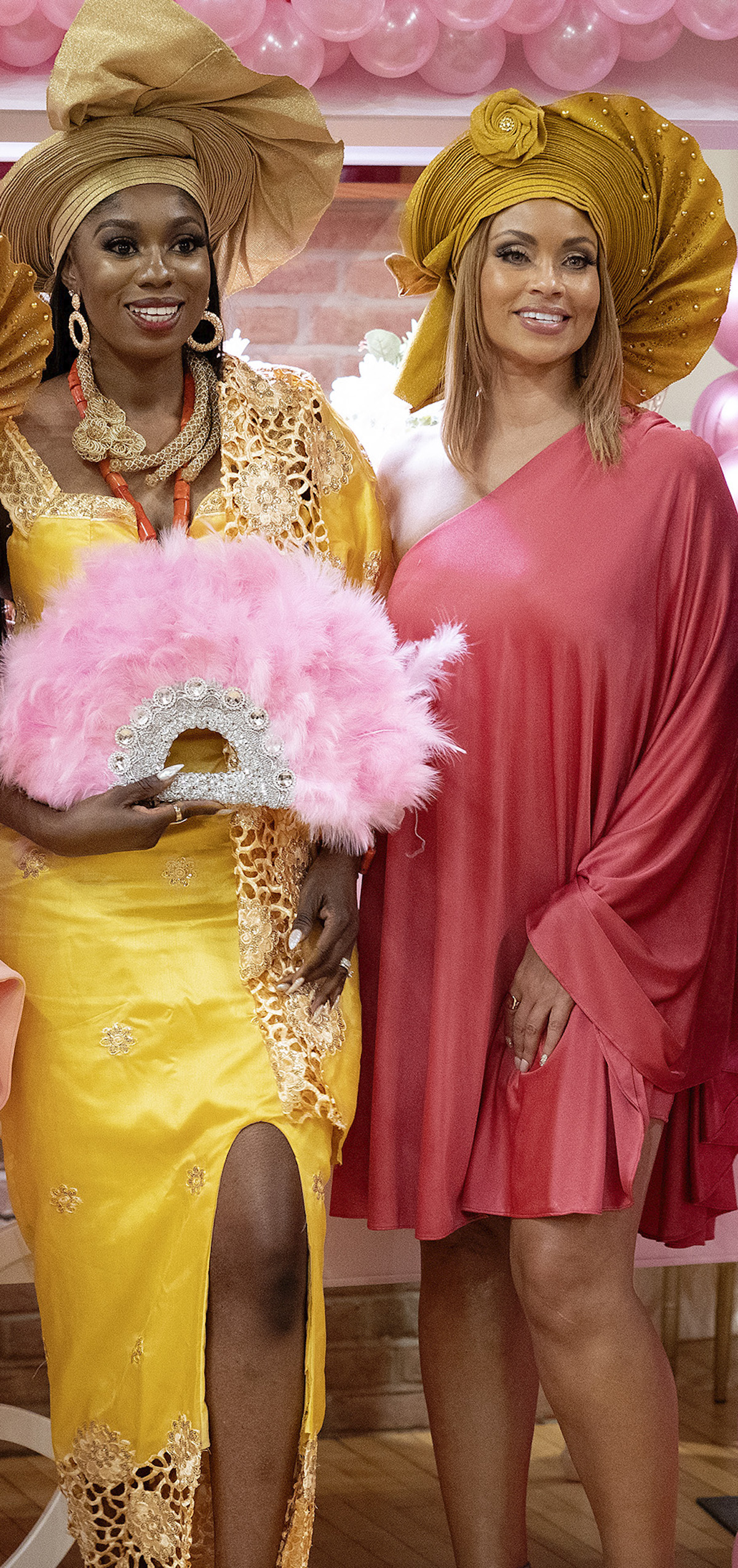 Wendy Osefo says Gizelle Bryant premeditated bringing up rumors about her husband
In the season 6 trailer of RHOP, Bryant mentions rumors about Osefo's husband, Eddie. Later on in the trailer, Osefo confronts Bryant, warning her not to to "play" with Eddie's name, and seemingly sends a threat.
Osefo's marriage and rumors about her husband's alleged infidelity are obviously a major focus of the season. But Osefo says it's Bryant's fault for even giving such rumors light. 
"This doesn't make any sense to me because you are repeating a lie that, if I wanted to, I could repeat the same thing about you — anyone here — because that's what they do," Osefo tells Entertainment Tonight in a recent interview.
RELATED: 'RHOP': Gizelle Bryant Unfollowed Wendy Osefo on Instagram During Season 6 Filming
She says she expects such behavior from blogs but not someone she considers to be a friend.
"I'm not mad at the blogs," she continues. "Everyone has to eat. Do you, you know? I'm not mad at it because we know our truth. And I'm confident in my marriage. It doesn't matter. But in the same token, you have a level of expectation from your friends and you don't think that your friends will ever give life to a lie. If anything, they will quell it because they're your friends."
Osefo hints that the behavior is typical of Bryant and that she "was wrongful in giving her [Bryant] high expectations" and that Bryant "premeditated" making this a storyline.
"I also know that certain individuals on this show have a pattern in the practice of attacking people's families," she said of Bryant. "That's what they do. That's what they get off on. And you know, again, if that's what you do, do you, but don't do that with the Osefo crew. I don't play."
Gizelle Bryant insists she's not the villain she's being painted out to be
While Osefo is right that Bryant has been known to meddle into her co-star's love lives and call out their marital trouble, she insists in the case of the Osefo's that she's innocent.
"There's a lot of things that she thought I did which I did not do," she told The Breakfast Club in a recent interview. "The reason that she thought I did is because typically, I do very shady things. And I own it, right? I'm just here to let everybody live in their truth. Let's just talk about it. So I didn't come at it from a shady perspective. I was really like…it was out of concern. What's going on in your life? Are you able to handle social media? Are you able to handle everything that goes on and goes along with being on a reality television stage?"
RELATED: 'RHOP': Wendy Osefo's Husband Eddie Reveals the Status of the Family's Relationship with His Parents
She also says that Osefo will have egg on her face after she watches the season unfold.
"I would be curious to see how the season plays out and how Wendy feels about the season as she views it," Bryant told E! News. "I want Wendy to be a viewer this season, because I think she was thinking a lot of things happened that didn't."
RHOP season 6 premieres Sunday, July 11 on Bravo.