'RHOP': Wendy Osefo on Whether She Regrets Siding With Gizelle Bryant Amid Bryant's Issues with Monique Samuels
Wendy Osefo doesn't necessarily regret siding with Gizelle Bryant last season amid issues between Bryant and Samuels. Samuels accused Bryant of attempting to ruin her marriage and Osefo is currently slewing similar accusations Bryant's way. The Real Housewives of Potomac star says she wasn't privy to Samuels' claims beforehand.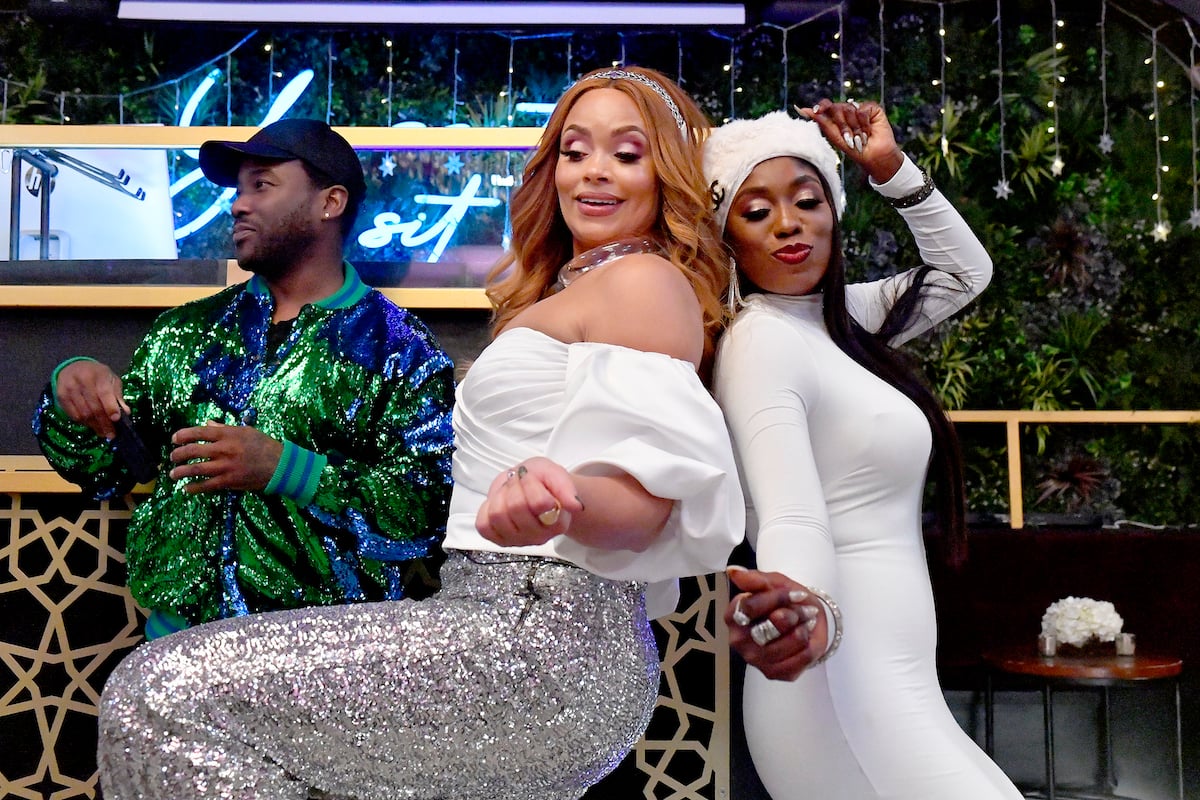 Wendy Osefo blamed Monique Samuels for her fight with Candiace Dillard
Osefo was vocal about her disappointment and disgust with Samuels for getting physical with Dillard. More so, she couldn't forgive the fact that Samuels wasn't immediately remorseful for her role in the fight.
Samuels eventually apologized to Dillard during the Season 5 reunion special. But Dillard says the apology came too late and said Samuels' actions since the fight proved she felt justified in her actions.
Osefo agrees, revealing to The Jasmine Brand that Samuels' "I'm sorry" was not enough.
"I think that [the apology] was too late. And this is what I'm realizing, I'm realizing that when you watch something, as viewers, we have the tendency to believe that it's happening in real-time. But check this out, that incident happened in like October of 2019," Osefo said. "If that happened October 2019 and then you hit me with an apology in November 2020, more than a year later, yeah no yeah. But that's just me. People have to understand that everything comes at a cost. So you can apologize whenever but understand that person is not required to accept it."
The professor says Gizelle Bryant has a history of trying to destroy families
Osefo says she's not happy with Bryant informing the group of alleged rumors that her husband has been unfaithful. But, she admits she's not shocked.
Related: 'RHOP': Wendy Osefo on Gizelle Bryant Feud – 'I Was Wrongful in Giving Her High Expectations'
Per Osefo, Bryant is known for revealing information about her co-stars' spouses that causes damage. Still, she says she expected better from Bryant.
"I'm not mad at the blogs," Osefo tells Entertainment Tonight in a recent interview. "Everyone has to eat. Do you, you know? I'm not mad at it because we know our truth. And I'm confident in my marriage. It doesn't matter. But in the same token, you have a level of expectation from your friends and you don't think that your friends will ever give life to a lie. If anything, they will quell it because they're your friends."
Wendy Osefo says she was unaware about certain things Gizelle Bryant did to Monique Samuels
Now that Osefo is having her own problems with Bryant, viewers are wondering if she regrets siding with Bryant last season. The question came up during a recent appearance on Watch What Happens Live. A fan called in and asked Osefo: "Seeing how Gizelle is operating this season with rumors regarding your family, do you have any regrets getting close to her last season when Monique said Gizelle was also involved with rumors with her family?"
Related: 'RHOP': Gizelle Bryant Says Wendy Osefo Is Wrong About Her Spreading Rumors About Her Husband's Alleged Infidelity
The fan is referring to Samuels' claim that Bryant wanted to bring a rumor to the show that she had an affair on her husband Chris and their youngest son isn't his. Bryant denies she's the culprit, but Dillard confirmed on an Instagram live that Bryant was behind the plot to bring it on the show.
Osefo says she was in the dark about Bryant's role until she watched the show herself. "So that's interesting because I was new last season," Ofeso told the fan. "And so I didn't hear about the rumors until I watched it when everyone else watched it. Gizelle said that in a confessional so I wasn't privy to any rumors while we were filming."
RHOP airs every Sunday on Bravo at 8 pm EST.