'RHOP' Star Wendy Osefo Shoots Her Shot to Join 'The Talk' Following Sharon Osbourne Controversy
British personality Sharon Osbourne became upset with her co-host Sheryl Underwood during a taping of The Talk following questions surrounding her support of Piers Morgan after his comments about Meghan, Duchess of Sussex's bombshell interview. Additionally, others have accused Osbourne of making racially charged comments.
Therefore, CBS announced the daytime talk show would take a hiatus to conduct an internal investigation. If Osbourne doesn't return, The Real Housewives of Potomac star and political commentator Dr. Wendy Osefo wants to fill her seat.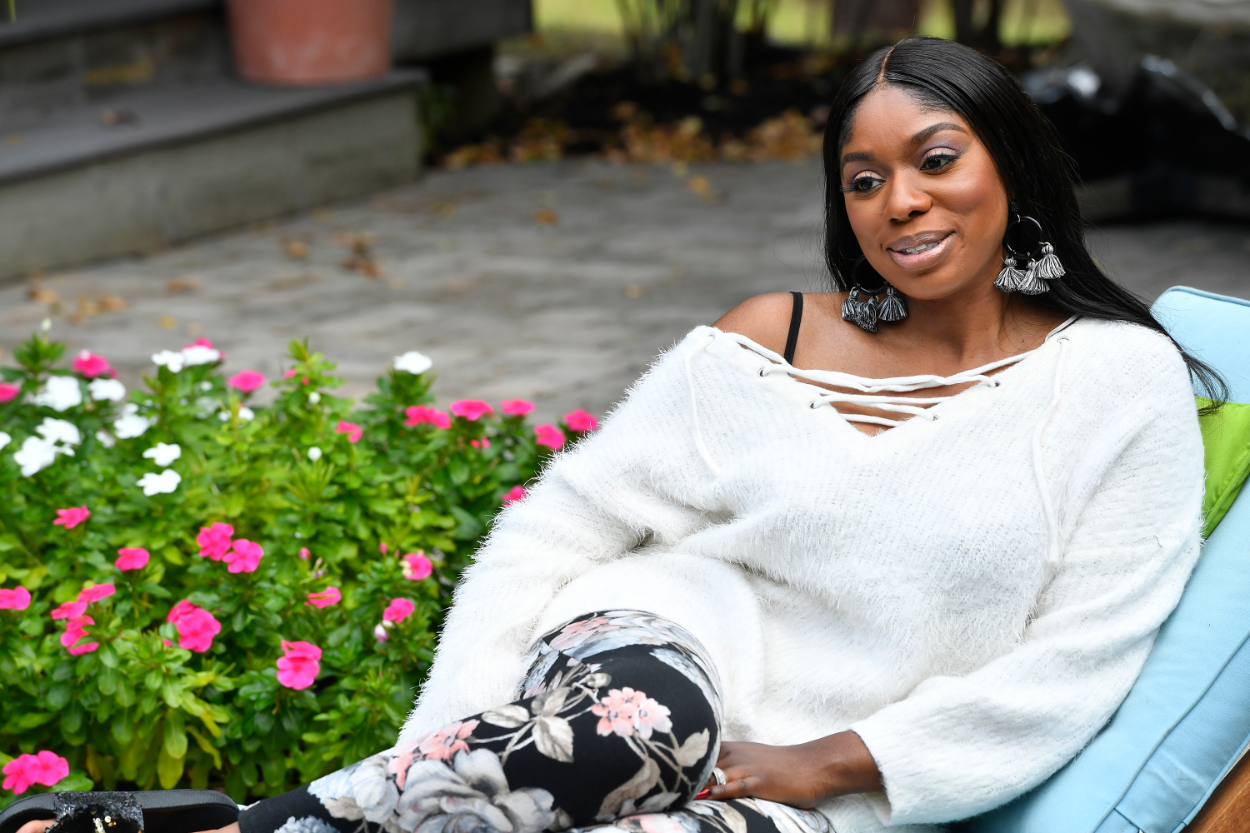 'The Talk' on hiatus following Sharon Osbourne controversy
In Mar. 2021, Prince Harry and Meghan, Duchess of Sussex, sat down with talk show host Oprah Winfrey for an exclusive interview in which they made accusations of racism against the royal family.
The United Kingdom-based broadcaster Piers Morgan reacted to her statements on his ITV show, Good Morning Britain, where he bluntly doubted the dutchess' claims, particularly those about her mental health.
Following backlash for his comments, Morgan decided to leave his show after a six-year run.
During an episode of The Talk, personality Sheryl Underwood asked British co-host Sharon Osbourne, about Morgan's comments, and the conversation got heated.
Osbourne felt "blindsided" and believed the other women were calling her racist for being friends with Morgan, causing her to lash out. Additionally, the London-based personality has come under fire for other racially charged comments.
As a result, the show is on hiatus as CBS conducts an internal review. In an interview with Entertainment Tonight, Osbourne noted she might not return.
'RHOP' star Dr. Wendy Osefo is a political commentator
Introduced to the ladies by Candiace Dillard, race and culture researcher and associate professor at Johns Hopkins School of Education, Dr. Wendy Osefo joined the fifth season of The Real Housewives of Potomac as a full-time cast member.
The Nigeria-born 36-year-old is married with three children and decided to stop teaching to pursue a career as a political commentator.
She has provided commentary for several media outlets, including ABC, BBC, CNN, Fox News, and The Steve Harvey Show before and during her time on the Bravo series.
Although it isn't official yet, Osefo will likely return for the sixth season.
Osefo shoots her shot to join 'The Talk'
After The Talk announced its hiatus, the housewife inquired about joining the daytime show on social media if Osbourne left. She tweeted, "So, I hear The Talk may be having an open seat soon. Who can connect me to the right person to fill that seat," with the hashtag "claiming it."
Journalist Dave Quinn responded to her tweet, noting he could connect her with a "good producer" he knows.
Osefo also shared the post to Instagram with the caption, "God's plan," and told several commentators that she wanted to speak it into existence.
Many followers agreed and noted they wanted to see her on the daytime show as they believe she can "gather" the other hosts. The Real Housewives of Atlanta star and Miss USA 1993 Kenya Moore also commented her support, writing, "You got this! They need you!" RHOP will return for a sixth season.