'RHOP': What Acting Roles Has Candiace Dillard Bassett Actually Had?
Learn more about 'Real Housewives of Potomac' star Candiace Dillard's acting history and her upcoming projects.
The Real Housewives of Potomac star Candiace Dillard Bassett is a 34-year-old former Miss United States born in Biloxi, Mississippi. She grew up in Atlanta, Georgia. Her parents were both Air Force physicians and she has two siblings, Chris and Crystal.
The reality star turned actor is currently filming the show Dads Do It Too, which will air in 2022. She is also in a film called We Go Deep that is in post-production.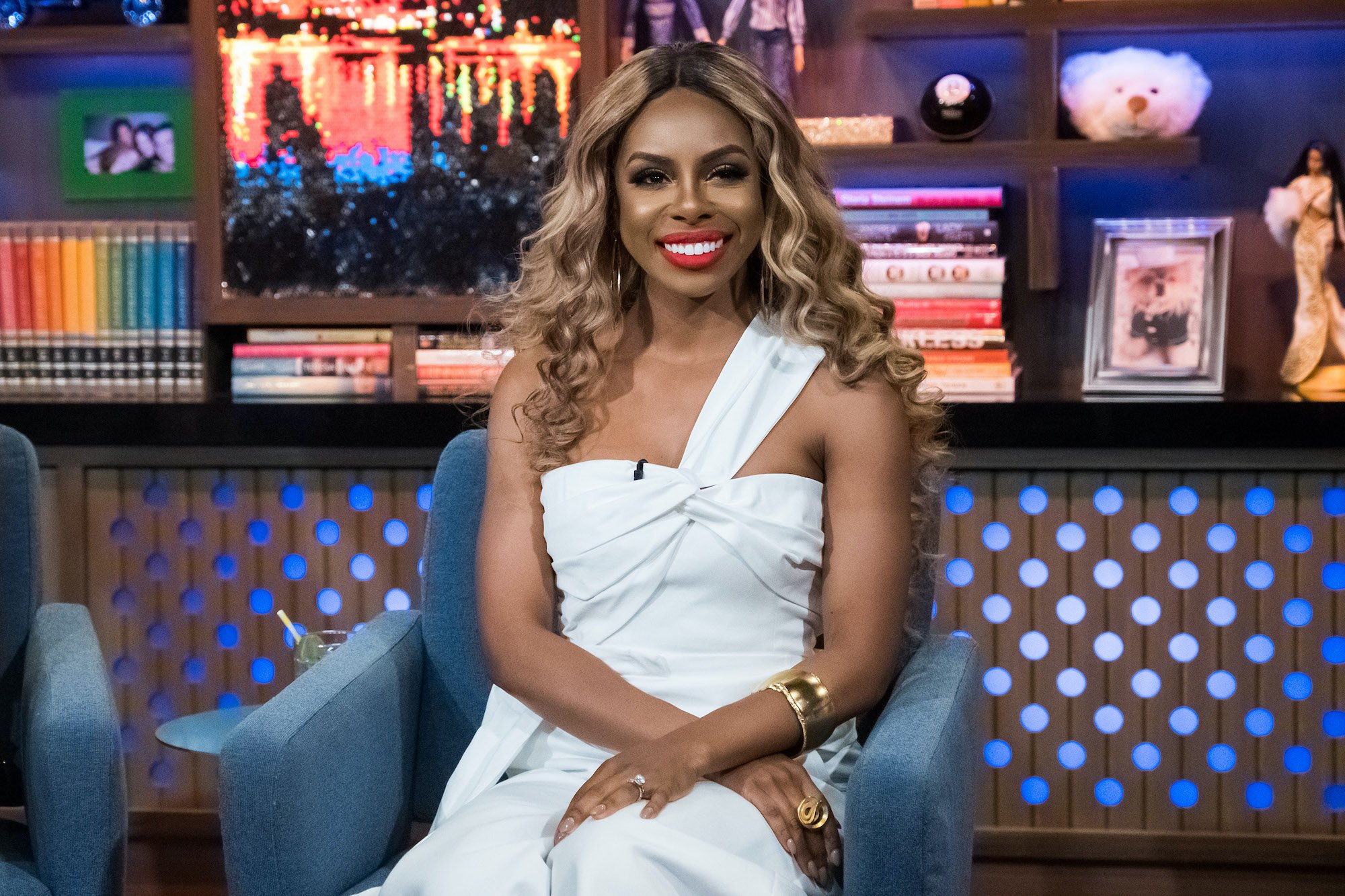 As she begins to branch out in her acting career, she found fame after joining the cast of Real Housewives of Potomac and has certainly garnered her fair share of attention from the show. Let's look at where she is heading next. 
From reality star to film actor
Candiace and her husband have come a long way since she began filming RHOP. During season 6 episode 2, she explains:
"I'm shooting a pilot for a show that is being shopped around. I've always loved acting, and being in the pandemic awakened me. It showed me that you don't have time to be afraid. You have to hit the ground running. My goal is to be taken seriously as an actor. This role — I'm playing the stepmom in a blended family with a couple of ex-wives. It's a whole mess. But it's very parallel to my real life. Art intimidating life imitating art. Is that how it is?"
Her famous feud with fellow castmate Monique Samuels has left everyone wondering whether she would return to RHOP or not. The reality star is wearing a new moniker these days, the title of a film actor. Acting was definitely a goal that she had when she started the reality show, and it seems that her work on the show has definitely paid off.
Life after RHOP
After she began RHOP, Candiace has since moved on to other projects. Most recently, she joined the show Dads Do It Too, which is about a single dad navigating the treacherous waters of middle-aged dating. Candiace stars as Janet Walker, who plays the main character's second wife. The show is set to be released in 2022.
The movie We Go Deep stars Candiace as Denise. It is a romantic comedy in the same vein as the classic romantic comedies of the '90s. The show is in pre-production and is due to be released sometime in 2021. 
She has also appeared in BET's The Waiting Room in the episode It Takes Two. As you can see, Candiace is certainly spreading her wings to branch out and launch her acting career.
What the future holds for Candiace
Candiace has some big plans for the future. After stating last year that she may not be returning to RHOP, one has to wonder what she is planning for the future. During the Just The Sip podcast, Justin asked if she would return to RHOP if Monique was asked back as well. Candiace responded by saying, "I don't see a world where the two of us can exist."
So what can we expect to see from the reality star? If her current projects are any indication, it would seem that she is definitely going to stay with acting and that it's anyone's guess as to where she will land next. For now, she has returned for season 6 of RHOP.
The pandemic has put a hold on many TV shows and films, so Candiace certainly has her work cut out for her if she wants to pursue an acting career that doesn't involve RHOP. Hopefully Candiace, along with the rest of Hollywood, will soon be able to get back to work.