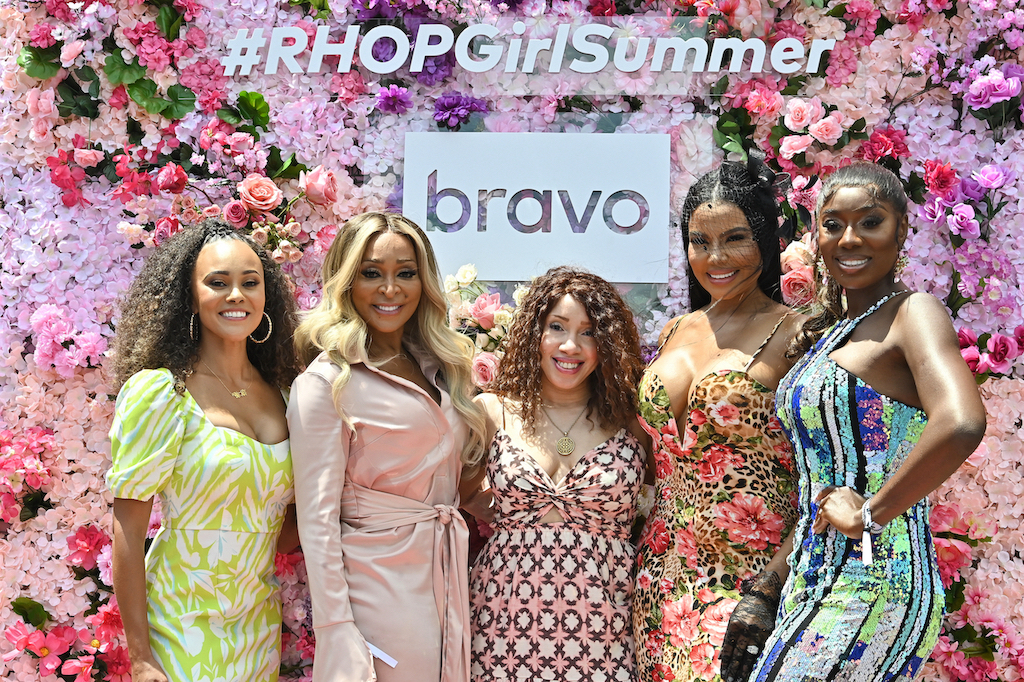 'RHOP': What We Know About the Season 7 Reunion
The cast of 'RHOP' sat for an epic three-part reunion and faced off on all of the shocking drama and accusations from Season 7.
The Real Housewives of Potomac Season 7 is finally over, and fans will get answers to all of their questions from the drama in a reunion special that promises to be the best of the franchise yet. A one-and-a-half-minute trailer has already been released, and everyone has to answer the hard questions. Here's what to expect from the grueling day of filming.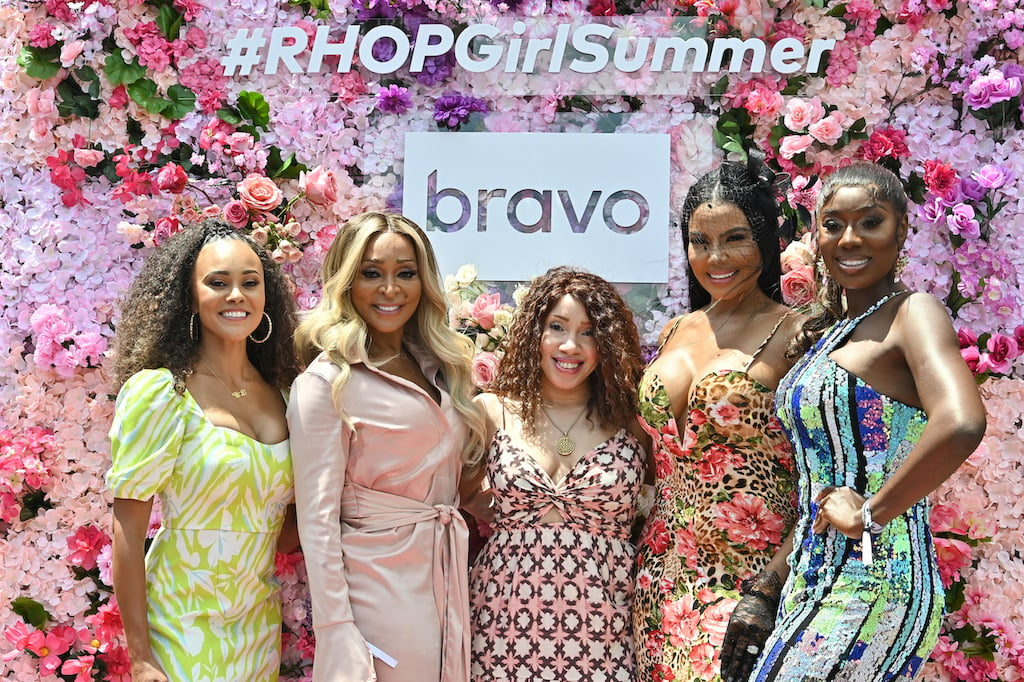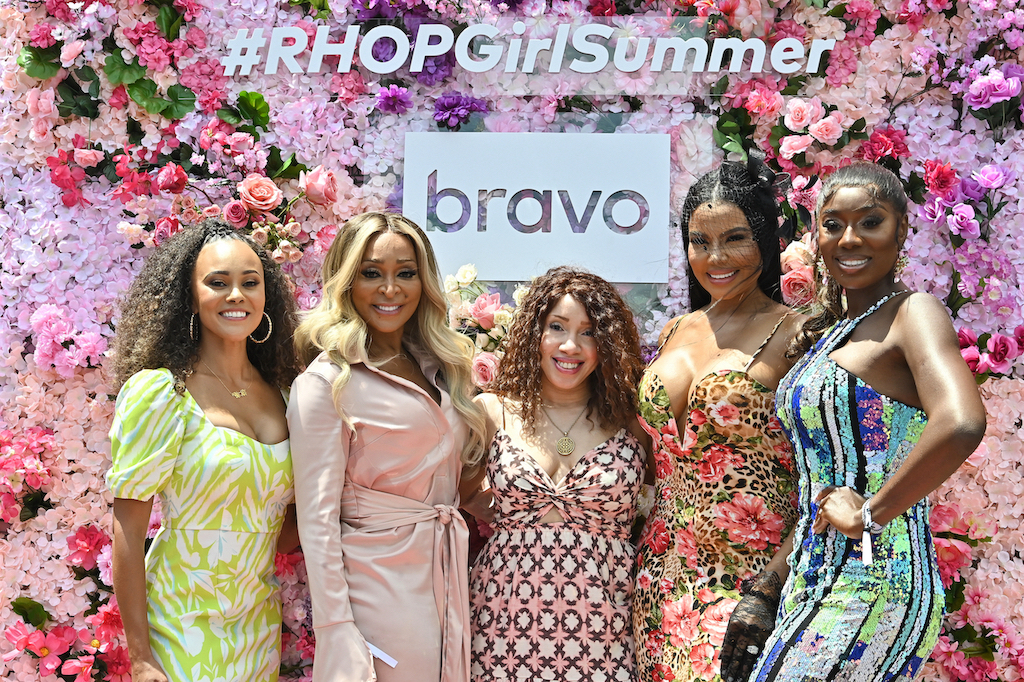 The Season 7 reunion will be three parts
All cast members and friends of the show filmed the reunion for over a dozen hours, resulting in an epic three-part showdown. Dressed in shades of blue for the Miami-themed spectacle, it's their big moment to confront all issues faced throughout the dramatic season.
Per an official release from Bravo, the reunion kicks of Feb. 19. Part 2 will air on Feb. 26, and a special 90-minute conclusion will air on March 5. The husbands are expected to join in parts 2 and 3. 
Gizelle Bryant will be confronted about making her co-stars' husbands part of her storyline
Speaking of husbands, Bryant will have a lot of explaining to do. Much of the season focused on her and Candiace Dillard Bassett's fallout over Bryant's accusation that Dillard Bassett's husband Chris made her uncomfortable after he asked to speak with her privately in her hotel room, which Chris denies.
Reunion host Andy Cohen puts the spotlight on Bryant, telling her, "You've made Michael [Darby], Eddy [Osefo], Ray [Huger], and Chris Bassett a storyline…" with Dillard Bassett chiming in, telling Bryant that she's a liar. Chris is later seen asking Bryant what he did to make her so uncomfortable. 
Dillard Bassett told Shadow and Act of the showdown: "I am really proud of my husband because he was finally given an opportunity to speak, and he said everything he needed to say. It was received, it was heard– whether it wanted to be received and heard or not….And I think credibility has been lost by some. And you will see the dissolution of the credibility of certain people. And it's a very sad fall from grace."
Jacqueline and Mia face off about Mia's business affairs
When Mia Thronton joined the show in Season 6, she was an instant fan favorite for her brutal honesty about her plastic surgery procedures. But after the cast began poking holes in her stories about other aspects of her life, she was viewed as a person who exaggerates stories.
This season, viewers were introduced to her longtime BFF, Jacqueline. But their friendship quickly unraveled, and viewers are confused. Jacqueline comes with receipts to the reunion to expose Thornton's lies about her work at her husband's company. Thortngon claimed she'd been at the helm of their chiropractic franchises for several years, and their roles and finances were stolen from them by family members who were put in charge.
Jacqueline says it's all lies. "You were never the CEO of your business. Your family is in shambles," she tells Mia in the trailer.
Robyn Dixon gets put in the hot seat about covering up Juan Dixon's affair
The state of Robyn's job on the show is currently unknown after she revealed on her Reasonably Shady podcast that the affair her now-husband Juan Dixon had on her was true…which they both denied on the show. Many viewers are calling for Robyn to be fired as a result of suppressing her actual life's drama on the show.
Cohen will confront her about the drama in the third part of the reunion. She also sits for a special 1:1 episode, where Cohen reportedly reveals that she'll not be asked back for Season 8.