'RHOP': Why Ashley Darby Says Her Husband Michael Is Having a Vasectomy Following the Birth of Their Second Child
RHOP stars Ashley Darby and Michael Darby are expanding their family and are currently expecting their second child together. Despite their previous marital trouble amid accusations of Michael cheating, the Darby's insist they are happy. But, Michael is making it clear that he will not be adding to their family following their baby's birth as he says he has enough children.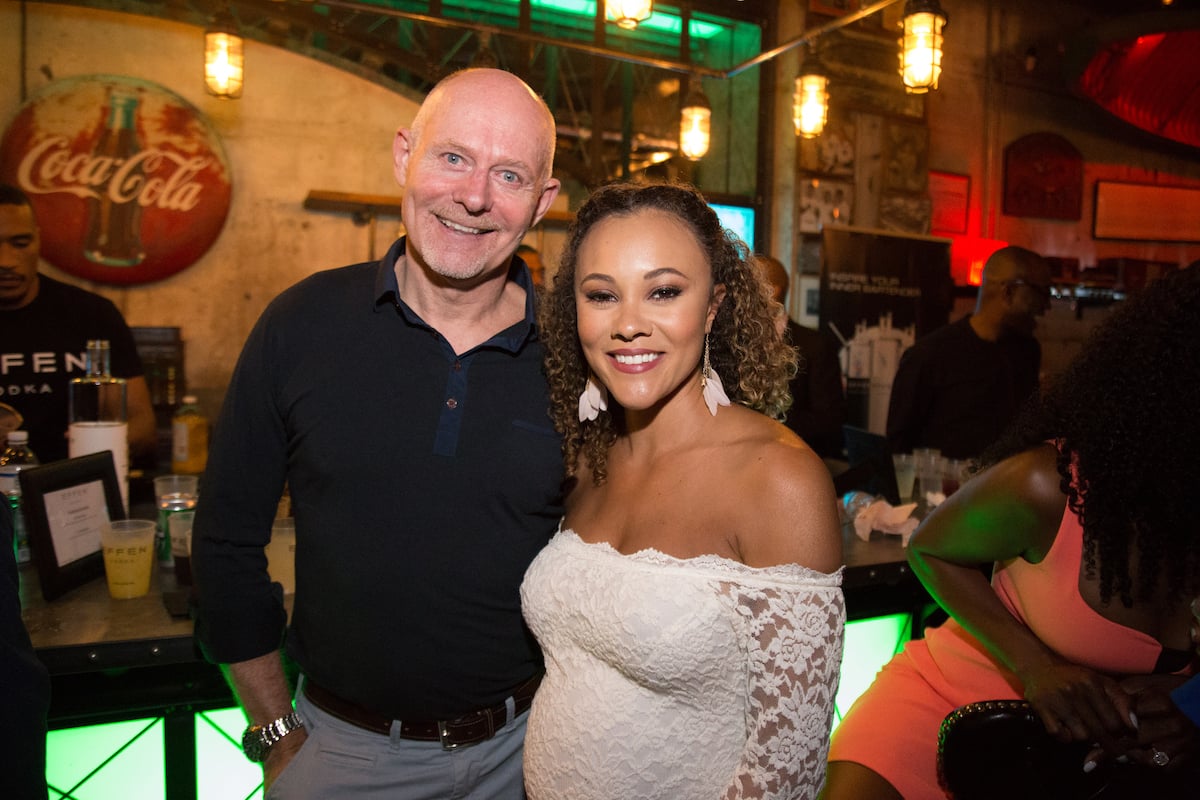 Ashley Darby and Michael Darby are expecting their second child together; parenthood put a strain on their marriage
Ashley and Michael welcomed their first child, Dean, in July 2020. Since then, Ashley admits transitioning into motherhood onset additional troubles in her and Michael's marriage.
In an interview with Bossip, Ashley says their unity began to suffer as husband and wife.
"I would be lying to you if I said everything was perfect," Ashley says. "My relationship definitely took a hit when we had a baby. The common thread that we had between us seemed a little bit frayed, and it did cause problems between us."
She admits intimacy is the main challenge, saying her sex drive diminished and she also experienced severe postpartum. 
As a result, Michael admits he "craved intimacy," and says such is the reason he spent an evening with another woman. During season 5 of the show, Ashley is confronted by Candiace Dillard, who shares a text with Ashley from a friend alleging she ran into Michael at a local hotel and witnessed him flirting with and leaving with another woman.
Days later, blogs release photos of Micahel wearing boxers in a hotel room. He admits to Ashley that he spent the night with the woman in question.
According to Michael, he and the woman met at a strip club, hung out at a casino, and after kissing he agreed to go with her for a night of "fun" at the hotel. He claims he fell asleep inebriated out and awoke the next day but insists he did not have a sexual encounter with the woman.
Despite Michael's indiscretion, he and Ashley are moving forward and are expecting their second child together.
Ashley Darby says Michael Darby is getting a vasectomy because he has enough children
With two children together, Ashley is happy with her family. It's unclear whether or not she would like to have more babies with Michael in the future, but Michael is making Ashley aware that it's not an option for him.
"This is it. We're sticking a needle in it," Ashley tells Bravo's The Daily Dish podcast. "Quite literally, Michael has said that after we have this healthy child, that he's going to biologically make it so he can't have children anymore. He's probably gonna get a vasectomy, which was news to me." 
Michael is also parents to adult children from a previous marriage, which is why he is getting a vasectomy. Ashley opens up about being a stepparent to Michael's children.
"You see all these stories on TV, like Parent Trap, and I was like, man this is just going to be a nightmare for me. They're going to be so mean to me. They're going to have all these preconceived notions about me," she explains. "But it was the complete opposite experience. They were so kind to me, completely loving, very open. It took a little bit for us to get closer, but now we're really like family."
RHOP airs Sundays on Bravo at 9 pm EST.