'RHOSLC': All of the Housewives' Taglines Explained
Fans have been on the edge of their seats waiting for the second season of Bravo's Real Housewives of Salt Lake City. With an impressive first season under their belt, the whole cast is returning (with one new addition) and there is no doubt that the show will continue to please its fans. In fact, the recently released taglines of each of the women teased some drama that we can expect to see in the upcoming season.
The 'RHOSLC' taglines allude to upcoming storylines
Each tagline is intended to not only describe the cast member's personalities but also indicate what we can expect from them this season. There are some mind-blowing and peculiar stories ahead that fans are excited about, and both the taglines and season 2 trailer highlight this. Here are the cast taglines for season 2.
Jen Shah: "The only thing I'm guilty of is being Shah-mazing."
Known for her sassy demeanor, Shah uses her tagline as an opportunity to confront ongoing fraud charges against her and plead her innocence.
Whitney Rose: "In a town of beauties and beasts, there's only one wild rose."
Rose leans on her moniker to remind everyone that she is not only the fun one, but she is a boss too, as she works to grow her business.
Lisa Barlow: "You don't have to like me. I love myself enough for the both of us."
Barlow, known for her unapologetic nature and confidence, is doubling down on her lack of concern for what other people have to say about her.
Jennie Nguyen: "I have plenty of everything — including opinions."
The newest cast member, Nguyen is already starting to make waves based on RHOSLC sneak peeks where she is seen stirring the pot with other cast members and her husband.
Meredith Marks: "I may be known for my ice, but I always bring the heat."
Marks famously spent most of season 1 disengaging from the drama, but the expectation is that she will bring it this season, particularly as she goes toe to toe with frenemy Jen Shah.
Mary Cosby: "If you come for me, I will send Jesus after you."
Cosby, a church leader (and alleged cult leader), continuously alludes to her faith, reminding her haters that she has religion on her side regardless of what they say.
Heather Gay: "I was raised a Mormon, but now, I'm raising a glass of champagne."
Fan-favorite from season 1, former Mormon Gay is leaning into her new identity as an independent woman that is free of the church.
Some particularly notable taglines in this group are that of Jen Shah and Mary Cosby, to start. After an explosive entry during Season 1, Jen Shah was indicted by the Feds on fraud charges while season 2 was filming. While she is claiming her innocence, the issue has clearly divided the group, and fans will get to watch this play out.
In true Bravo form, this isn't the only drama we can expect. Both Barlow and Rose will confront and question Cosby about accusations that she is a cult leader at her church, as well as watch drama from season 1, continue to simmer. To keep things fresh, we will also be introduced to new castmate Jennie Nguyen.
Nguyen has been described as a "firecracker" by her 'RHOSLC' cast mates
A successful businesswoman who recently sold her businesses to become a stay-at-home mom, Nguyen enters the fray as a long-time friend of Lisa Barlow. An immigrant who escaped Vietnam as just a child, she came to the United States at the age of 7. A long-time resident of Salt Lake City, it seems she will have no problem fitting in with the other Housewives.
Fans have already noticed her stirring the pot in the season previews. In addition to being incredibly style-conscious, one scene sees Gay describing Nguyen as "throwing down" with her co-stars. Likewise, another scene sees her get annoyed with her husband as he suggests getting a sister wife in the pursuit of having more children. She is clearly set to make a splash this season.
While 'RHOSLC' delivered, not every Housewives franchise has given us strong taglines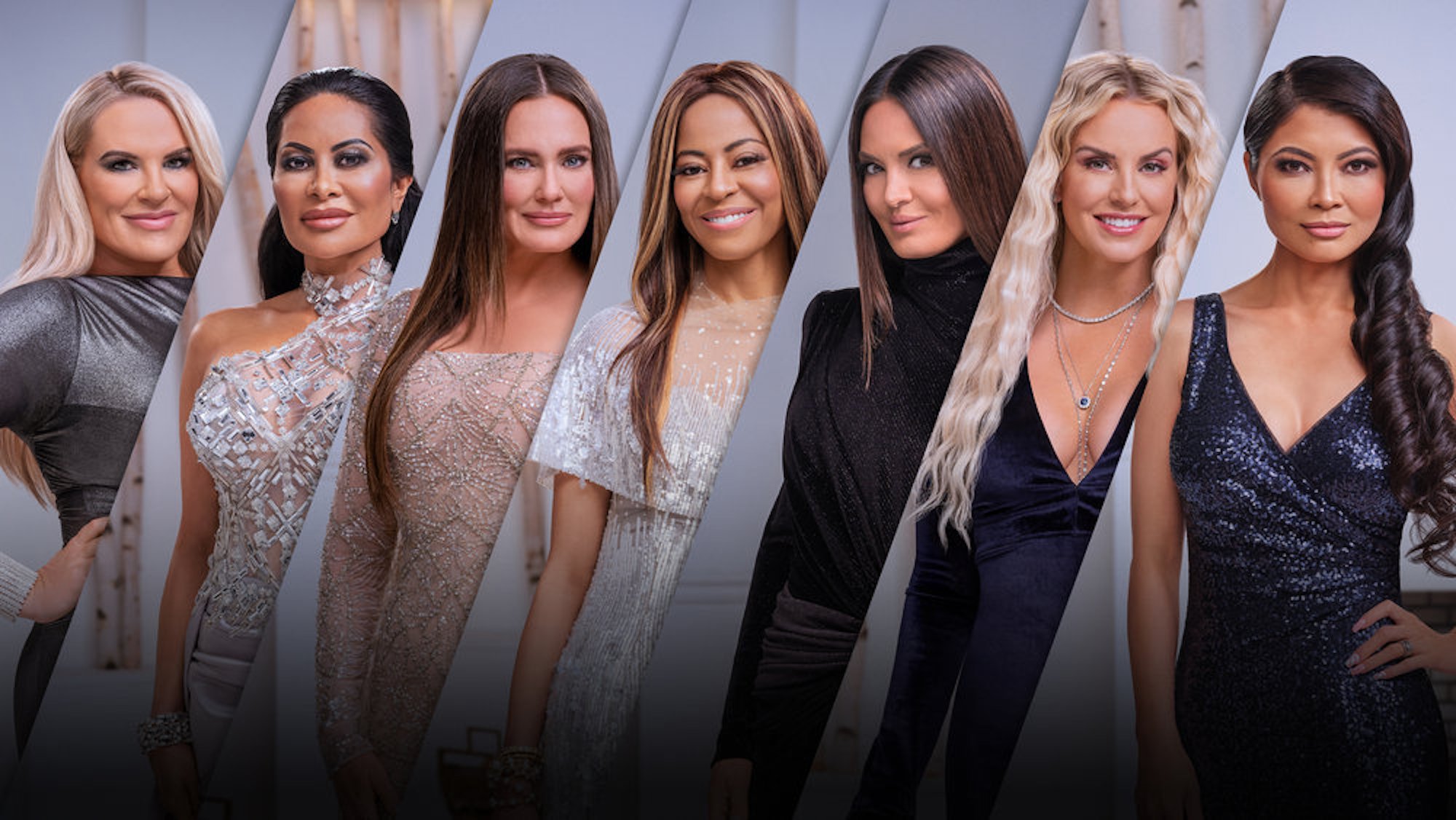 Taglines are an important part of each franchise, and they are one of the things that Real Housewives fans look forward to most ahead of a new season. While some have become classics, some just totally miss the mark. Here are some of the best and worst taglines in Real Housewives history.
The Best Taglines:
Lisa Vanderpump, RHOBH Season 6: "I'm passionate about dogs, just not crazy about bitches."
As fan favorite Lisa Vanderpump made a return following immense drama with the cast, she threw some subtle shade while also making a nod to her dog rescue charity.
Bethenny Frankel, RHONY, Season 7: "I'm not a Housewife, but I am real."
A certified boss lady, Frankel made sure everyone knew that she was a self-made success, and she definitely showed how real she was throughout the years of the show.
Kelly Dodd, RHOC, Season 13: "Call animal control, 'cuz there's a cougar on the loose in the OC."
Known more for her inflammatory commentary than anything else, this tongue-in-cheek tagline was appreciated from the normally frustrating Dodd.
Gizelle Bryant, RHOP, Season 1: "Word on the street is I'm still the word on the street."
Well-known now for her shade and her gossip, Bryant started her starring turn on RHOP off with a bang with this tagline.
The Worst Taglines:
Kristin Taekman, RHONY, Season 6: "I may not be the sharpest tool in the shed, but I'm pretty!"
In the face of every independent woman on this franchise, Taekman quickly diminished herself as "just a pretty face" with this cringeworthy tagline.
Joyce Giraud de Ohven, RHOBH, Season 4: "You can never be too young, too thin, or too honest."
Giraud's comment on never being "too thin" is another cringeworthy take on women's worth in this world.
Vicki Gunvalson, RHOC, Season 3: "Everything's got to be huge, large, and grand."
The redundancy of this phrase is not surprising, coming from the OG housewife who was known for putting her foot in her mouth.
Sonja Morgan, RHONY, Season 6: "Sometimes Sonja has to go commander. What can I say?"
Morgan is known for not always making the most eloquent statements, but this doesn't even make sense.
Season 2 of Real Housewives of Salt Lake City is airing now on Bravo.
RELATED: 'Real Housewives of Salt Lake City': Jen Shah's 9-Year Alleged Fraud Scheme Has 'Over 100 Victims' According to the NYPD