'RHOSLC': Andy Cohen Claims the Show Is a 'Hit' Despite Low Ratings
The Real Housewives of Salt Lake City premiered in early November to lackluster ratings. A concerned fan reached out to Andy Cohen regarding the low viewership, and the executive producer responded with a tweet in which he insisted the show is still a "hit."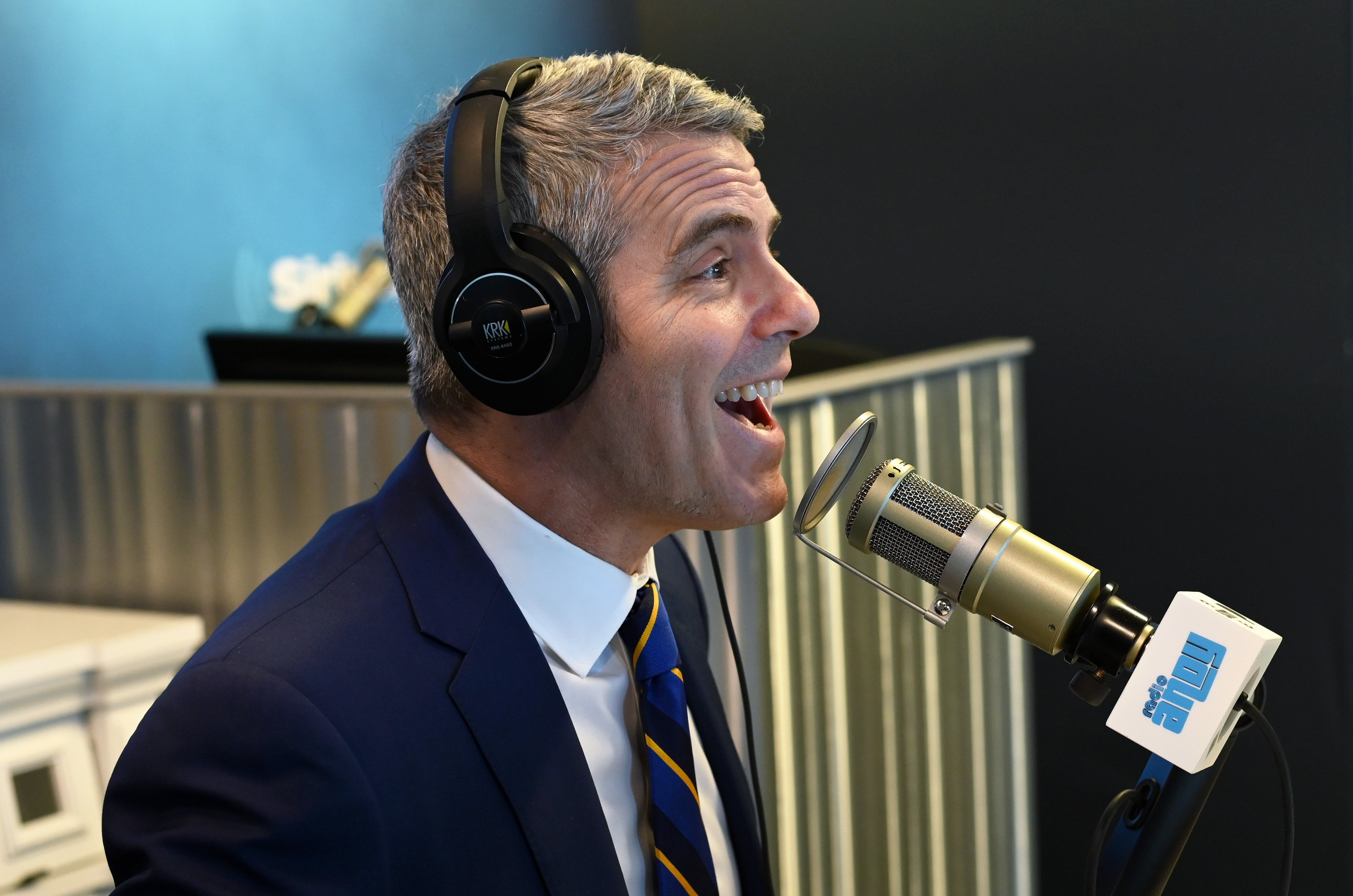 'Real Housewives of Salt Lake City' is the most recent installment
Executive producer Andy Cohen announced the newest Real Housewives series would be based out of Salt Lake City, Utah, during fan convention BravoCon in November 2019.
The show premiered a year later with full-time cast members, including tequila brand owner Lisa Barlow, first lady of a Pentecostal church Mary Cosby, beauty enhancement business owner Heather Gay, celebrity jewelry designer Meredith Marks, skincare line-owner Whitney Rose, and marketing company CEO Jen Shah.
While a few housewives identify as Mormon, others have left the faith, including Shah and Rose, who claimed the church excommunicated her due to an affair with her boss.
The show centers around the ladies as they deal with each other and juggle their families while trying to abide by their religion.
Fans seemingly enjoy 'RHOSLC'
The first three episodes already gave viewers a good taste of drama as Barlow pretended she didn't know Gay, despite the two having a history dating back to college.
Shah and Cosby also got into a bizarre fight because the first lady offended Shah by harping on her "hospital smell." Additionally, Rose and Barlow started the season off rocky because the tequila owner gave Rose several bottles of alcohol for a party and sent bartenders to serve the guests.
However, Rose claimed the bartenders got drunk and made a mess, upsetting Barlow, who felt she didn't have to gift the other housewife anything.
The ladies attempted to talk it out during dinner, but it didn't go over well. Several fans seemingly enjoy the cast as the women have complex stories they find interesting.
For example, Gay considered herself a "devout Mormon" but distanced herself from the church following her divorce. Many viewers also find Cosby's story intriguing due to her highly publicized marriage to her step-grandfather.
Andy Cohen says 'RHOSLC' is a 'hit' following the first three episodes
Even though it seemed as though RHOSLC could become an instant hit, only 785,000 fans tuned it for the premiere. Viewership continued to fall for the second episode as it dropped to 655,000 viewers.
Some fans believe the drop is correlated with the late 10 p.m. air time and want the show to move up in the time slot to see if the ratings increase. A Twitter user tagged executive producer Andy Cohen and admitted they were "worried" about the newest installment's ratings because they want a second season.
Cohen responded to the distressed fan and told them not to get concerned because the show "is a hit." He closed his tweet by hyping it up even more, noting the production crew is "ecstatic" by the ratings.
Several fans replied to the tweet and thanked Cohen for acknowledging it. However, they would still like the show to move up in the time slot. The Real Housewives of Salt Lake City airs Wednesdays at 10/9 on Bravo.