'RHOSLC': Are Jen Shah and Coach Shah Still Together?
ARTICLE HIGHLIGHTS
'RHOSLC' star Jen Shah has been married to Coach Shah for more than 25 years.
Jen confessed that her marriage was in trouble before her arrest on fraud charges.
Are Coach Shah and Jen still together?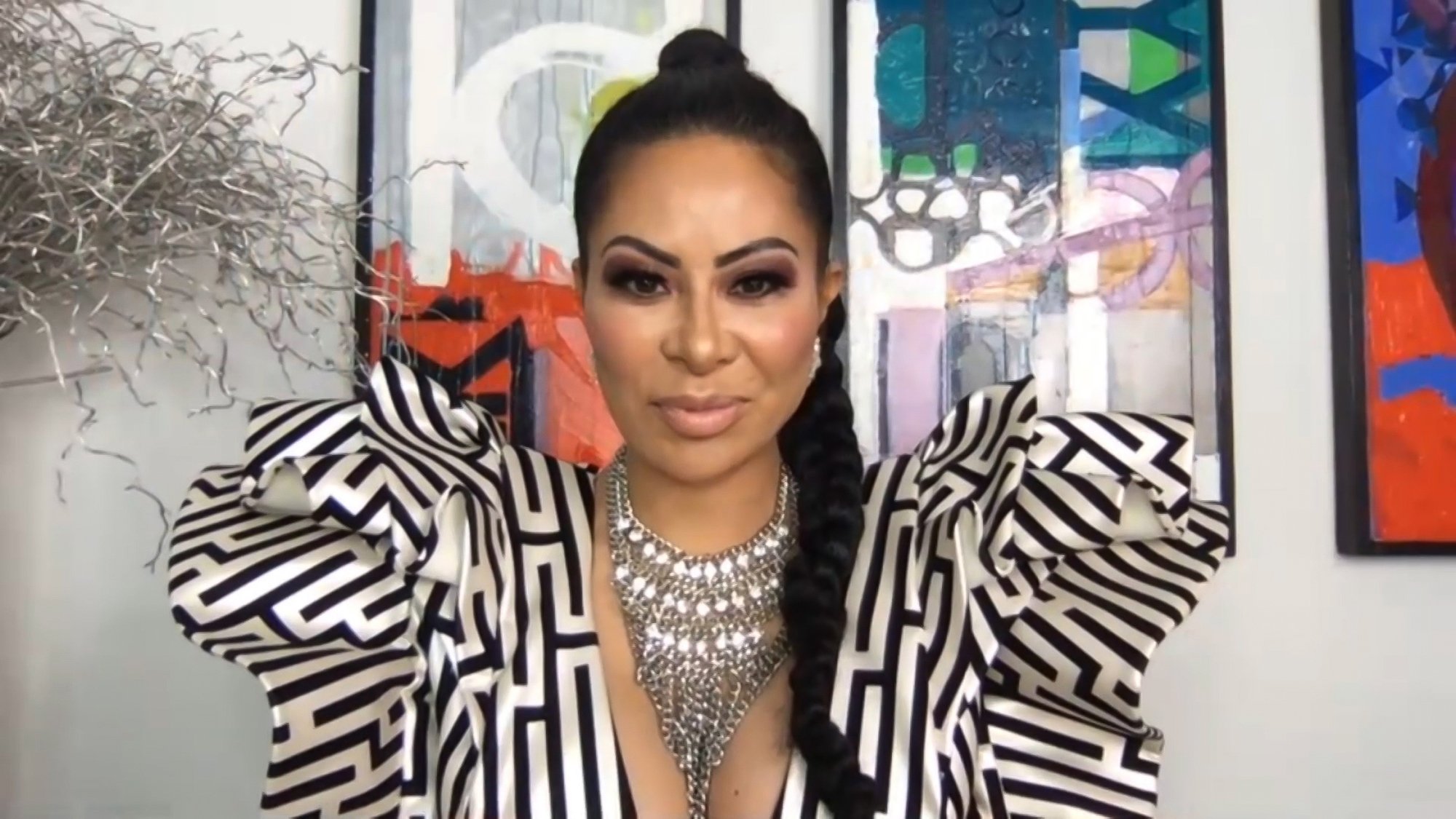 Real Housewives of Salt Lake City star Jen Shah is facing criminal charges that could land her in prison. While Bravo cameras were rolling for season 2, federal agents arrested Jen and her "first assistant" Stuart Smith for their alleged role in a telemarketing scheme.
Before her arrest, Jen was dealing with serious problems in her marriage and was close to getting a divorce. As the RHOSLC star waits for her day in court, are she and Coach Shah still together?
Jen Shah confessed her marriage was in trouble in the 'RHOSLC' season 2 premiere
Jen has been married to Sharrieff Shah — a University of Utah cornerbacks coach — for more than 25 years. But in the RHOSLC season 2 premiere that aired in September 2021, Jen revealed that in between seasons 1 and 2, she and Coach Shah "almost got a divorce."
"I thought my life was, like, over. Sharrieff felt like he wasn't being a positive influence in my life. Like, he couldn't help me," Jen explained. "What I didn't realize was how I was acting and because I hadn't fully told him how I was feeling, it made him feel like he was the problem."
Coach Shah reached out to a divorce attorney
Jen says that Sharrieff told her that he needed to leave. And at first, she thought they were just having an argument. But the next day, the RHOSLC star says she got an unexpected phone call.
"The next day, a divorce attorney contacted me. He had already reached out to a divorce attorney," Jen revealed.
Are Jen Shah and Coach Shah still together?
After Sharrieff contacted a divorce lawyer, Jen says she and her husband decided to go to therapy. Consulting a professional helped them work through their problems, and the couple opted to stay together. Jen says that amid her scandal, her husband has been her biggest source of support and they are "closer than ever."
"When you go through something this traumatic, this deep, people are either going to leave you or they're going to stay by you," she told Entertainment Tonight via Us Weekly.
"Coach Shah and I have had our ups and downs through our marriage and when I thought he cared more about this than me, whatever, now what we've gone through there's no question in my mind Coach Shah loves me more than anybody or anything in the world. And he's just been so, so supportive of me."
The 'RHOSLC' star's trial has been delayed until March 2022
According to Manhattan U.S. Attorney Audrey Strauss, Jen and Stuart allegedly "generated and sold 'lead lists' of innocent individuals for other members of their scheme to repeatedly scam."
Jen has pleaded not guilty to one count of conspiracy to commit wire fraud in connection with telemarketing and one count of conspiracy to commit money laundering.
Stuart initially pleaded not guilty with Jen, but then changed his plea to guilty. He faces up to 30 years in prison and will be sentenced in March 2022 after Jen's trial, which was delayed due to COVID. It's also possible that Stuart will testify against his former boss.
Jen Shah says the scandal has been 'heartbreaking' for her family
Jen's RHOSLC arrest episode aired in November. Afterward, she took to social media to slam her co-stars for how they spoke about her. She also told her fans she couldn't wait for her day in court.
"Y'all see who these ladies really are. They have zero compassion for me and my family. It takes an evil person to take delight in what we're going through," she wrote on her Instagram Stories. "I am [100 percent] innocent and I hope the ladies each learn a valuable lesson from this and stop judging others."
She added that this scandal has been "heartbreaking" for her family, including her sons Sharieff Jr. and Omar. The Bravo star accused "everyone" of using her scandal as their storylines and jokes, with her family being the recipient of "this heartless behavior."
"I look forward to my day in court so everyone will see this," Jen wrote. "I hope this will serve as a lesson to everyone that judged and ridiculed me and my family without having any facts, evidence or proof. This is exactly what's wrong in America … You are not innocent until proven guilty."
New episodes of Real Housewives of Salt Lake City air Sundays on Bravo.