'RHOSLC' Caterer Breaks Silence After Lisa Barlow, Angie Harrington Feud And Reveals What Really Happened
The Real Housewives of Salt Lake City is off to an icy start and things between Lisa Barlow and "friend of" Angie Harrington are getting colder. Barlow is a public relations diva and is very image-conscious as she runs a successful business. When Harrington confronted Barlow about the cancellation from a caterer that the latter works with, things got messy. Now the caterer is breaking their silence and providing receipts as evidence into what really happened.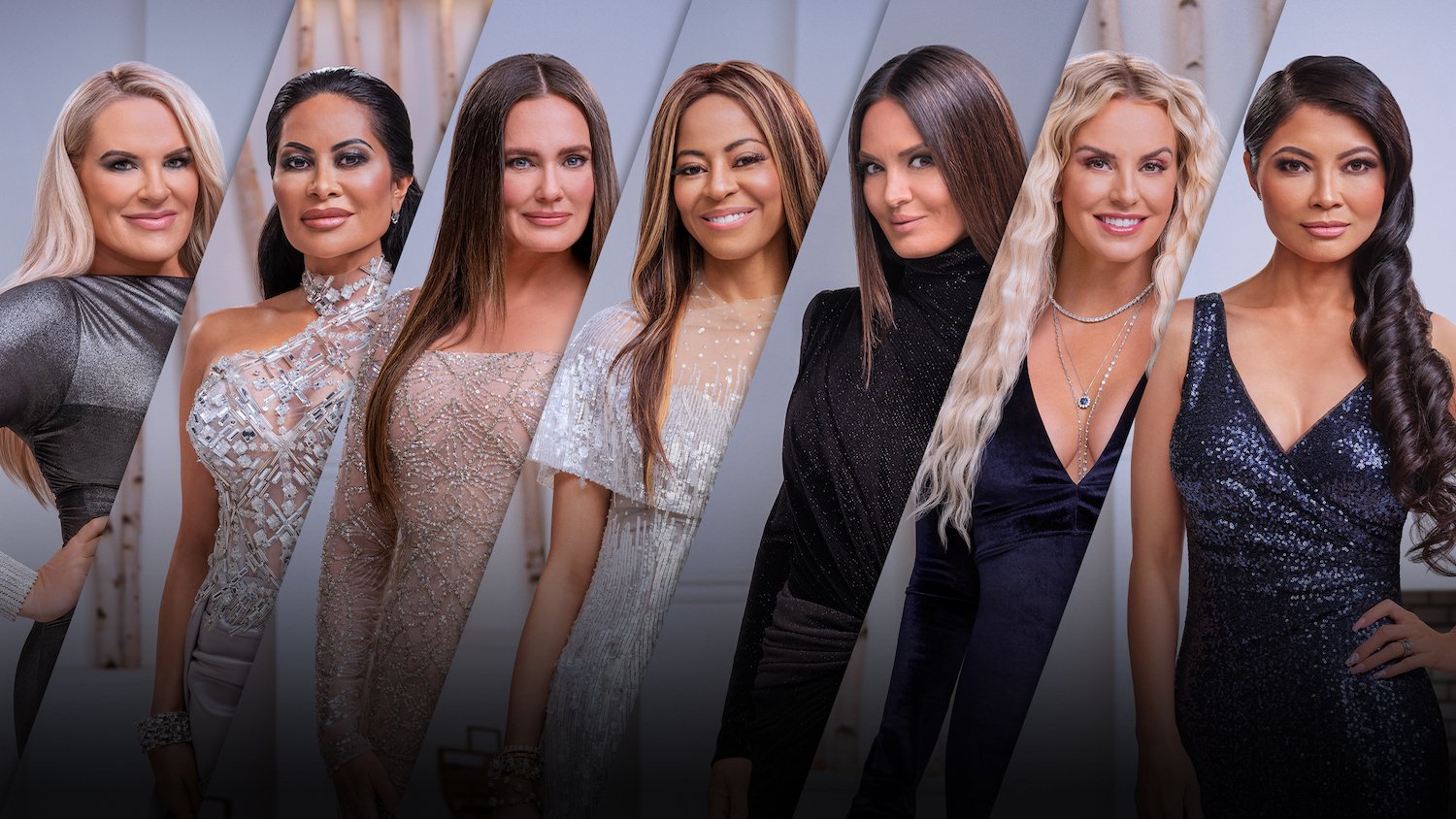 Caterer-gate comes to 'RHOSLC'
On the latest episode of RHOSLC, tension is brewing between some of the housewives. There's nothing tenser than the non-existing relationship between Barlow and co-star Whitney Rose. When the housewives were invited to a casino night-themed party, Barlow went out of her way to shade Rose and not acknowledge her presence.
Harrington was the host of the night who just found out that she's related to Rose and they are long distant cousins. Barlow, who is friends with Harrington, is not buying this newfound relationship between the two. Things get awkward when Harrington confronts Barlow about the original caterer she had hired for the night.
The caterer happens to be someone that Barlow often works with. Harrington alleged that she received a call from Barlow's assistant saying that the caterer had to cancel last minute. This sent Barlow into a tailspin and she got emotional feeling attacked as the culprit of the situation.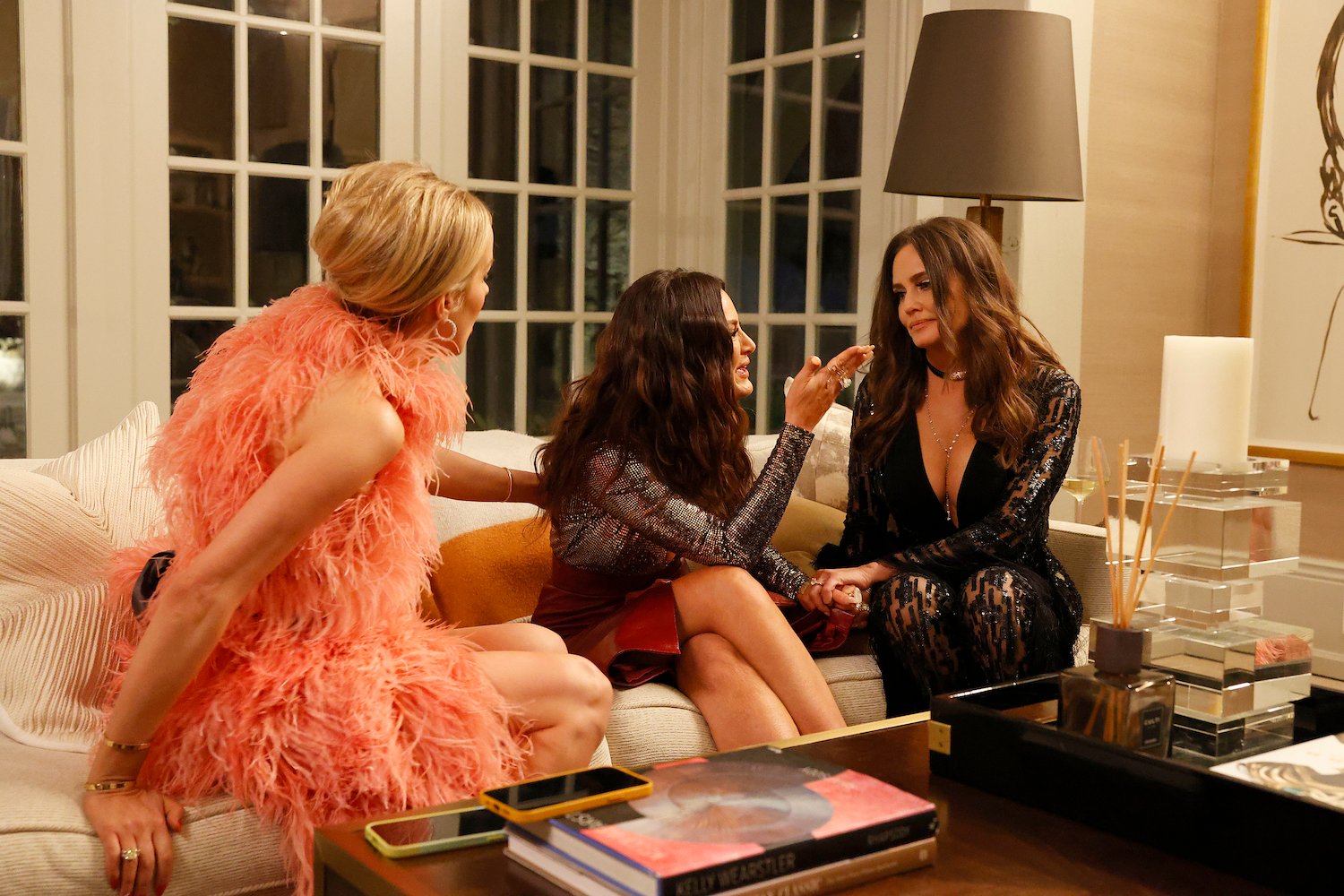 Caterer breaks their silence and shows receipts
After the episode aired, the caterer came forward to expose their side of the story and allege Harrington was lying about what transpired. Aubrey Niccoli took to Instagram to share what happened and things got really heated after that.
"The truth is… @angieharrington completely fabricated this story to create a storyline for herself. She has falsely accused @lisabarlow14 of sabotage," the caterer posted. "Accusing us of bad business, and it is absolutely disgusting, hurtful, and most importantly FALSE. We chose not to do Angie's event ultimately as a business decision."
Niccoli alleges that she never "fully committed or took a deposit" from Harrington to cater her event. The caterer said that the RHOSLC "friend of" had asked Niccoli to do the job for free as it was being filmed for the show.
"She also told me not to tell Lisa," she added. "It also is completely normal to get all of the information about an event before signing contracts and taking a deposit. That never happened. We kindly declined after a call we had with a Bravo producer named Dina. NOT talking to Lisa."
The caterer stressed that Barlow did not interfere and it wasn't because of her that Niccoli declined to cater Harrington's event which was to raise funds for the LGBTQ youth.
"I cannot say this enough… Lisa did NOT tell us to not do Angie's event. Never happened and she never would do something like that. Let it be known Angie is the liar and the one sabotaging our name our business and Lisa," the post ended.
Angie Harrington fires back
After Niccoli's defense of Barlow, Harrington got into the comment section to defend herself. She claims that she never brought up Niccoli's name and it was more about her "mistrust towards Lisa."
"I'm not sure why you said lied about you. I'd love to know. Typically when calling someone a liar there should be a reason. I thought the world of you and Marco. Open to talk," Harrington added. "Also, production asked me not to tell Lisa which is why I asked you not to. Also, bc I didn't trust her. Not bc I was being sneaky."
Who knew that a catering service could produce so much drama. The Real Housewives of Salt Lake City airs Sunday nights at 9 p.m. ET on Bravo.