'RHOSLC' Drops 2 Sneak Peeks for Season 2 — Watch Jen Shah Learn the Feds Are Coming While the Rest of the Cast Takes Sides
Jen Shah and the ladies of Real Housewives of Salt Lake City are coming back for season 2. Bravo just dropped a sneak peek that has fans "shaking." And the two-minute teaser reveals that RHOSLC's sophomore season will begin with Jen's arrest. As the truth comes out, it's clear that the rest of the cast will be forced to choose sides.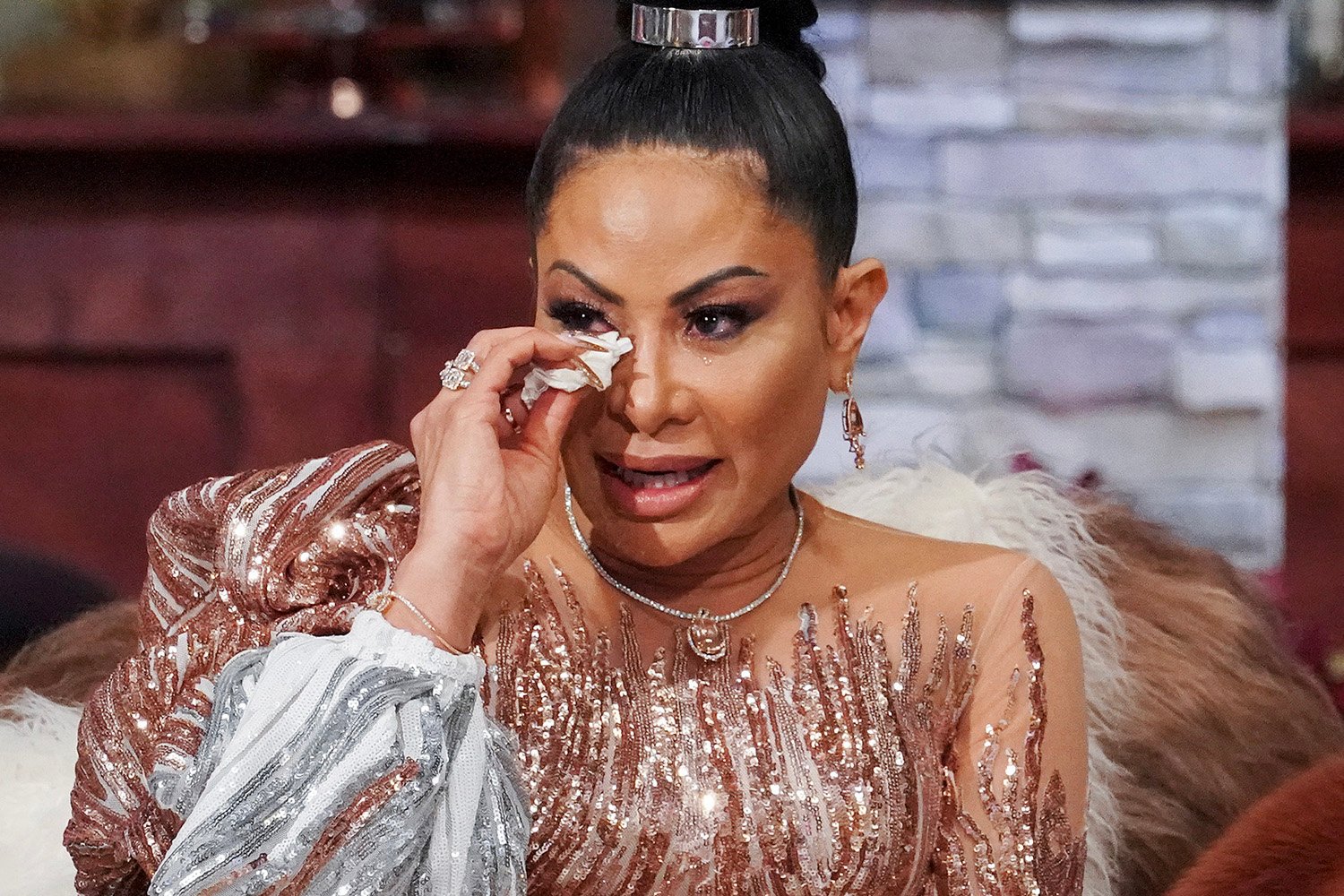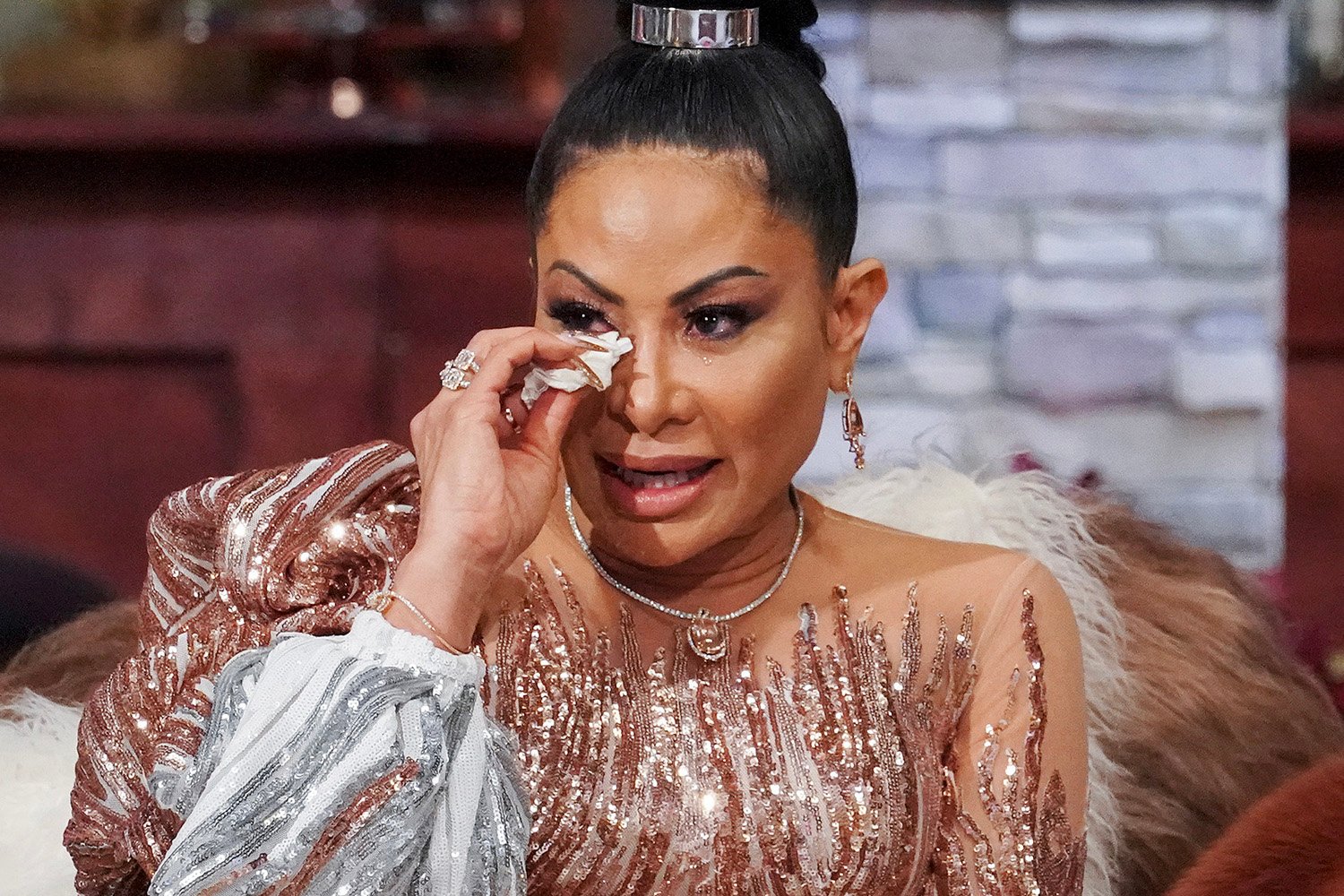 Jen Shah and her 'Real Housewives of Salt Lake City' co-stars are back for season 2
The entire cast from season 1 of Real Housewives of Salt Lake City has returned for season 2. Lisa Barlow, Mary Crosby, Heather Gay, Meredith Marks, and Whitney Rose are all joining Jen Shah. The ladies are also welcoming one newbie.
In season 2, fans will meet Jennie Nguyen, a successful businesswoman and married mom of three. Jennie has just become a stay-at-home mom after selling her medical spas. Her husband Duy is pressuring her for more kids. But when she becomes reluctant, he brings up the option of adding a sister wife. Only in Utah!
The 'RHOSLC' star's arrest will be tackled head on in season 2
The sneak peek of the season 2 premiere revealed that Jen's world "comes crashing down" when she learns that the Feds are coming to arrest her. Bravo cameras were rolling when federal officers interrupted production in March. And that jaw-dropping footage will open the new season.
The clip shows the girls on a luxury bus prepping for a girl's trip, with Heather and Whitney being the first to board. They're followed by Jennie and Lisa, and then Jen hops on the bus and sits next to Whitney.
At that moment, Jen gets a call that appears to be from her husband, Sharrieff, because she answers "Hi babe."
Fans will watch the moment federal agents come looking for Jen Shah
Cameras capture Jen's side of the conversation, as she tells her husband, "We're still at Beauty Lab and Laser (Heather's boutique) in the parking lot."
As she listens, Jen repeatedly says "OK" and her expression starts to change. Then, she asks Whitney to help her turn her mic off and she gets off the bus.
"I got some bad news … I got a phone call and I need to go," Jen tells Heather before getting into a gray pickup truck and leaving. Twelve minutes later, federal agents and Homeland Security investigators arrive and ask for the RHOSLC star's whereabouts.
Did a star of 'Real Housewives of Salt Lake City' turn her in?
As the clip continues, Heather asks her castmates if it's possible Jen is on the run from the Feds. Fans also see officers descending upon Jen's rental home to seize evidence
"Oh my gosh," Whitney says as she scrolls through her phone looking for headlines. "Real Housewives star charged with massive fraud and money laundering scheme. I have the f–king chills. Her and (assistant) Stu were charged with stealing people's money. Fraud!"
The sneak peek ends with Jen leaving the courthouse after charges are brought against her. A producer then asks each of her castmates: "What do you know that you're not saying right now? Do you know who tipped off the Feds that day?"
The 'RHOSLC' cast is choosing sides in Jen Shah's case in season 2
In Bravo's season 2 description of Real Housewives of Salt Lake City, they shared that Jen quickly realizes who her true friends are after her arrest. She also "questions who may have turned her in."
Police arrested Jen and her assistant Stuart Smith in March 2021 in connection to a federal telemarketing fraud case. According to The Wrap, prosecutors have accused the RHOSLC star and her assistant of targeting elderly victims throughout the United States. They allegedly generated "lead lists" and sold them to others involved in the scheme.
Jen pleaded not guilty to one count each of conspiracy to commit money laundering and conspiracy to commit wire fraud. Her trial date is scheduled for March 2022.
In another peek Bravo shared of the premiere episode, it's clear that Jen's co-stars are taking sides. Lisa and Meredith strongly disagree on how to handle the situation. But fans won't find out where each of the ladies stand until the season 2 premiere of Real Housewives of Salt Lake City — Sunday, Sept. 12 on Bravo.