'RHOSLC': This Explains How Heather Gay Has Earned Her $1.7 Million Fortune
Some 'RHOSLC' cast members are affiliated with the Mormon church; others have left, like Heather Gay. So how did Gay get her fortune after renouncing her faith?
The Real Housewives of Salt Lake City is the baby of Bravo's Real Housewives franchise. However, in the few seasons that the show has aired, it has not failed to deliver on the drama.
RHOSLC features a group of women who live luxurious lifestyles in the capital of Utah. Some are affiliated with the Mormon church; others have left, like Heather Gay, and others never cared much for it in the first place. So how did Gay get so wealthy after renouncing her faith?
Heather Gay 'escaped from Mormon life' before starring in 'RHOSLC'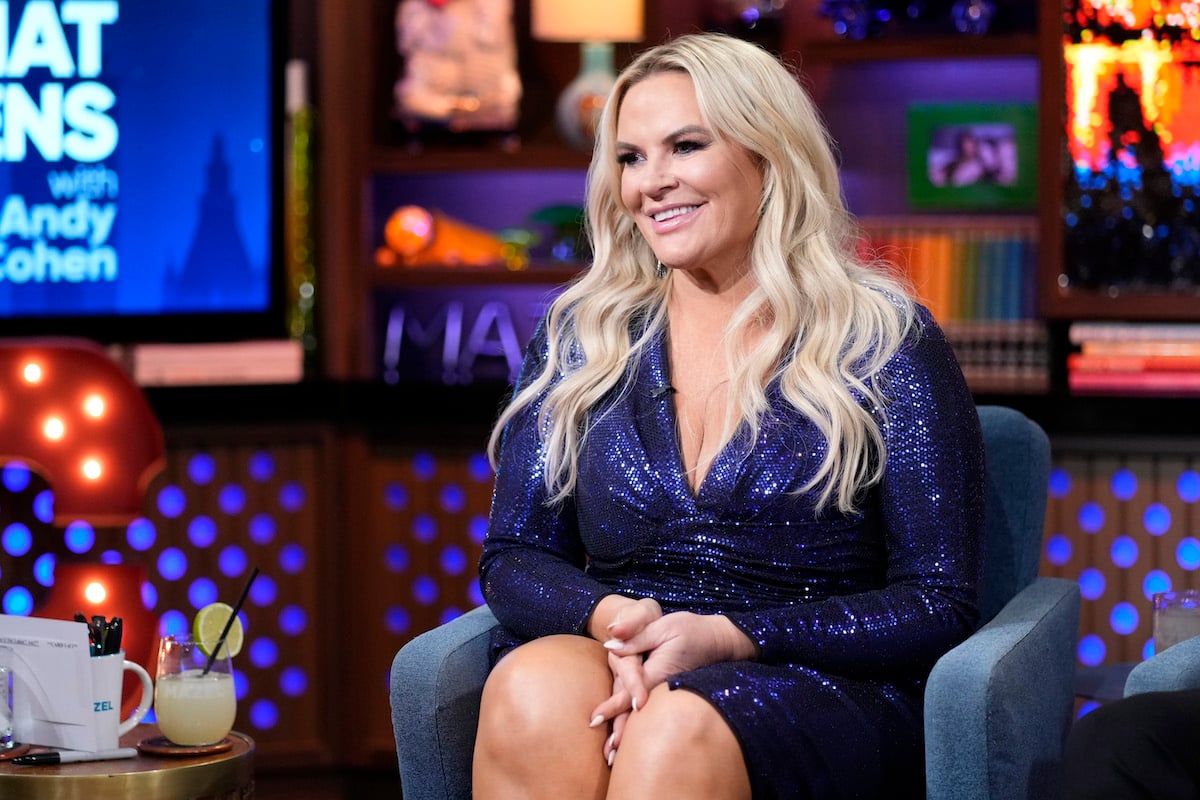 When RHOSLC first premiered in late 2020, Gay's storyline focused on her devolving friendship with the now-legally-troubled Jen Shah as well as her conflicts with abandoning her religion. Gay's free spirit and ability to stand up for herself quickly garnered a fan-following that includes celebs like Rihanna.
When the show premiered, Gay said her husband's family was "worth billions," even calling them Mormon royalty. Her ex-husband Frank William Gay has since moved on to trademark the term "Mormon royalty."
Although the pair co-parent well, Gay admitted she and her ex had more of an amicable relationship than a romantic one. She did, however, acknowledge the devastation that came with their 2015 divorce, revealing that they parted ways four years before the official split. The couple hasn't divorced since the Mormon religion doesn't believe in it, but Gay has adapted to the changes.
She has been open about her transition out of the Mormon religion and is reportedly working on a memoir detailing her life in the faith and subsequent exit. Many of her followers and Bravo fans support Gay for speaking out about the religion and offering firsthand experience. However, not everyone agrees. Some fans think Gay has transitioned from being a fun-loving housewife to one who can't go a second without mentioning being an ex-Mormon. Still, RHOSLC fans enjoy watching her journey toward self-actualization.
Heather Gay's net worth comes from various avenues
Although Gay's marriage might have contributed to her net worth, the Utah native also works hard for what she has. Gay is worth an impressive $1.7 million, money she's earned through her business venture, Beauty Lab + Laser. Founded by Gay and her best friend Andrea Robinson, the med-spa offers treatments like Botox and "the best lip injections in Utah." Beauty Lab + Laser has many employees and has served as the backdrop for The Real Housewives of Salt Lake City in many scenes.
While many Real Housewives have garnered a reputation for being flashy and extravagant (RHOSLC included), Gay prefers to live a toned-down life. She rarely engages in luxurious shopping sprees and always seems to have her head on right regarding her finances. The mother of three daughters does, however, have times when she goes all out, especially for her business.
RHOSLC fans can recall when she threw a party to celebrate her business's success during the first season. It seems as though her med spa has continued to flourish as MEAWW reports that she recently gifted her business partner a car as a token of appreciation for her contributions.
Other Real Housewives cast members who own beauty companies
When a woman is cast on any Real Housewives series, they're smart to consider capitalizing on their personal brand. Dozens of cast members have launched companies over the years. The Real Housewives of New York alone have launched several unforgettable brands, including Ramona Singer's pinot grigio, Sonja Morgan's toaster oven, Countess Luann de Lesseps' nonalcoholic rose, and Bethenny Frankel's Skinnygirl empire.
Another popular business venture involves beauty and skincare. Gay's fellow RHOSLC cast member Whitney Rose owns a skincare brand called Wild Rose Beauty, formerly known as Iris + Beau. Heather Dubrow of The Real Housewives of Orange County owns a beauty and health brand called Consult Beaute, which she markets on SHOPHQ.