'RHOSLC' Star Heather Gay on Why She Thinks Mary Cosby Distanced Herself From Whitney Rose
The Real Housewives of Salt Lake City stars Whitney Rose and Mary Cosby were good friends last season. However, their friendship has seemingly ended, especially following a huge argument during a culinary class. During the Dec.19 after-show, Heather Gay shared her theory of why Cosby has distanced herself from Rose.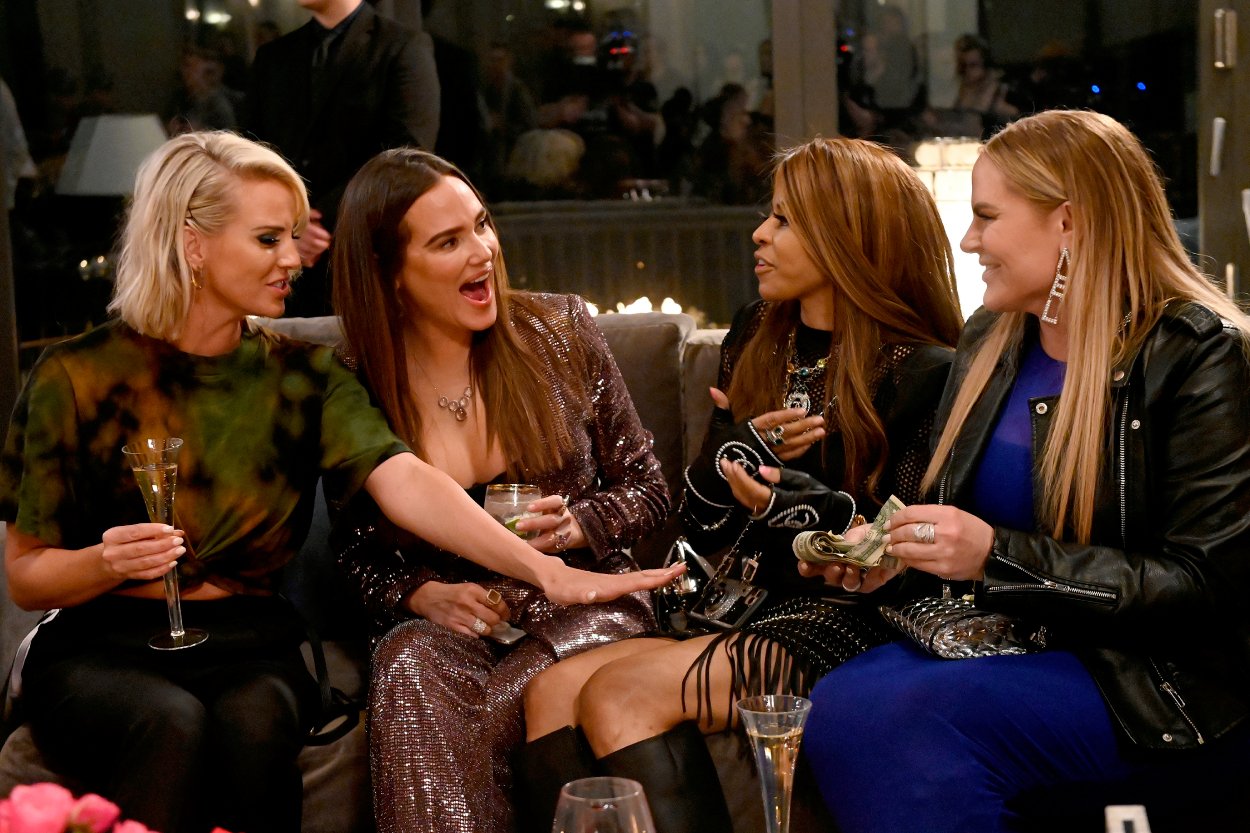 Heather Gay thinks she knows why Mary Cosby cut off Whitney Rose
In the Dec. 19 episode of The Real Housewives of Salt Lake City, Jennie Nguyen invited the ladies to a peace garden where she wanted to share her culture with them.
Additionally, the newest housewife hoped they would resolve things with Mary Cosby over a bowl of pho. While Heather Gay and Cosby made up, it didn't turn out well and ended with several cast members walking away from the table.
RELATED: 'RHOSLC': Jen Shah Reveals Who Called Her Before Raid but Castmates Don't Believe Her
Following the episode, the crew appeared on the after-show where the host wondered why Cosby quickly made up with Gay but couldn't "extend the same grace" to Whitney Rose. The Wild Rose Beauty owner claimed she thought she triggered an "insecurity" in the pastor.
Gay agreed including she thought Cosby knew Rose discovered the assertions against her church and preemptively distanced herself. "The best defense is a quick offense," she added.
Gay and Cosby explain why they make up easily
When asked why she quickly made up with Cosby after feeling strongly about the women not standing up to the pastor, Gay explained she's "not an idiot."
According to the Beauty Lab owner, she saw how Cosby treated Rose and didn't want the same for her. Additionally, Gay noted she already has a lot on her plate and would like to remain "at peace" with everyone.
Cosby had a much different theory, explaining she believes Gay "musters up" something to get upset with her, causing the pastor to "retaliate." Even though she wonders why the Beauty Lab owner "picks" on her, Cosby admitted she likes her co-star.
The pastor also claimed she thought Gay tended to speak negatively about herself, resulting in Cosby wanting to show her "her worth." Additionally, she noted the two have no interest in staying mad at each other so they find it easy to make up.
Rose and Cosby were previously good friends
During RHOSLC Season 1, Rose supported Cosby when fans, and other cast members, commented on her controversial marriage.
Additionally, Rose brought her father, who had dependency issues, to Cosby's church and felt the message helped her dad. Therefore, she strongly backed the pastor. However, during season 2, Cosby seemingly turned on her friend. She felt Rose ignored her Facetime calls, resulting in a massive blowup in front of the other cast members.
RELATED: 'RHOSLC': Whitney Rose Gives an Update on Her Dad
Cosby also insisted they weren't friends and refused to resolve the situation, even though the skincare company owner expressed her desire to do so. After Meredith Marks revealed the information Cosby's ex-congregation member told her about the pastor and her husband, Rose continued to do more digging and talked to him herself.
She has since asked the other ladies to have her back when she confronts Cosby about the rumors, as she knows it will end their friendship. Real Housewives of Salt Lake City airs on Bravo.