'RHOSLC': Is Jen Shah the Same in Reality as She Is on the Show?
The Real Housewives of Salt Lake City isn't short on the drama. Many fans have questions about Salt Lake City's "Queen Bee and MVP" Jen Shah. Is Shah as explosive in reality as she is on the Bravo show? Shah spoke with Showbiz Cheat Sheet over the phone about her personality on and off-camera.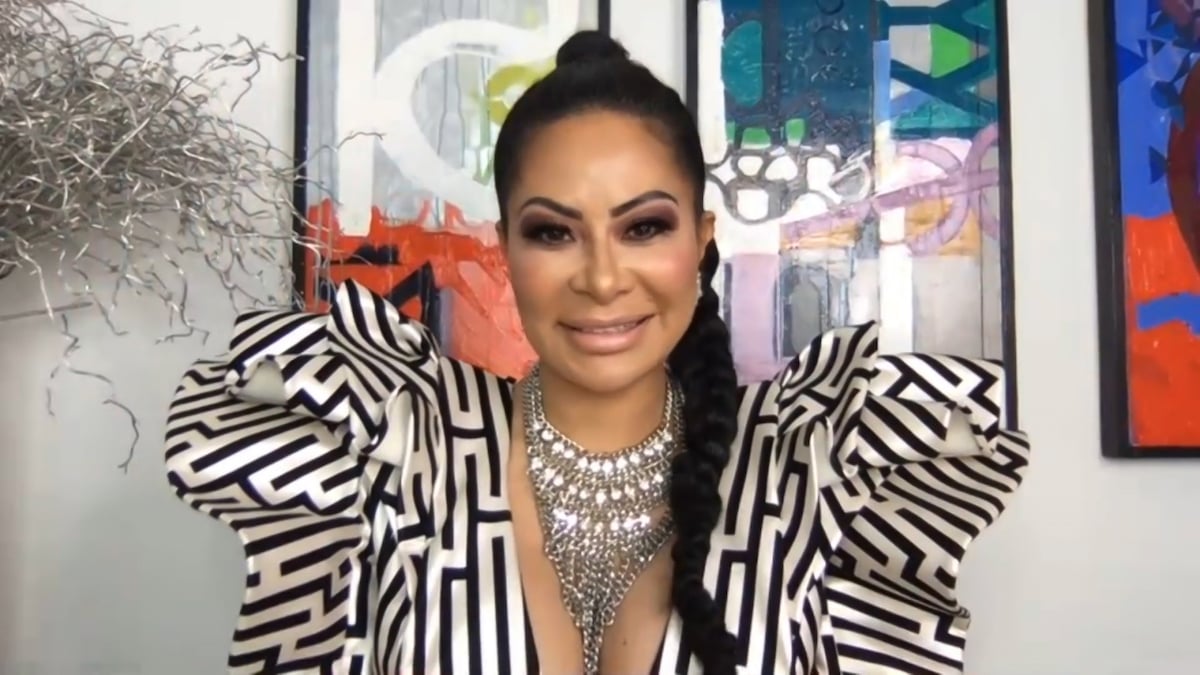 Whitney Rose caused an epic Jen Shah moment at Coach Shah's birthday party
During the "Hip Hop and Heartbreak" episode of RHOSLC Season 1, Shah hosted a surprise party for her husband, Coach Sharrieff Shah. Whitney Rose decided this was the best time to address the tension going on in the group. During the event, Rose pulled Shah aside to inform her some of the women in the group were "afraid of her." 
The conversation immediately caused an outburst from Shah, who ended up throwing a glass. In the days after the event, Shah blamed Rose for ruining her husband's birthday party and causing a rift in their marriage.
Some fans think Jen Shah turns up the drama in front of cameras 
Shah's friend and fellow housewife Heather Gay talked about Shah's explosive response to the drama surrounding the party during an episode of Watch What Happens Live.
A fan-submitted question asked: "Is Jen turning it all the way up for cameras, or [is] this how she always is?"
"I think this is how Jen reacts to things…intense things," Gay explained to Andy Cohen. "I think there's a lot of intense things that happen during the show. But I've seen her react like this off-camera."
Gay said Shah's outburst while shoe shopping in Las Vegas was "totally unexpected."
"It felt like we were having a great time and then all of a sudden, Whitney got mentioned and that set fire to the rain," Gay concluded.
Jen Shah says she's 'more tame' off-camera
During a phone interview with Showbiz Cheat Sheet, Shah contradicted what Gay said of her overzealous reactions on the show. Shah isn't afraid to be herself on camera. But ironically, she says she's "probably more tame off-camera." 
"I keep telling everybody I'm like I'm the most normal person in my family," she laughed. "If you think I'm over the top. And I mean just come to family functions."
As one of The Real Housewives of Salt Lake City's most expressive women, many viewers respond to Shah's outbursts. 
"A lot of people are reaching out to me wanting to talk about their mental issues," Shah explained to Showbiz. "[They're] saying that they're glad that I was so vulnerable and open with my journey with [my mental health] because it's given them the empowerment to move forward and try to seek out help."
Jen Shah's explosive reactions helped bring her closer to her husband
During our conversation, Shah also talked about how grateful she is for the drama that unfolded in season 1. In episode 10, the Shahs talked about what happened at the party and assessed why Jen got so upset. As it turns out, she was still processing her father's death and Sharrieff being away so frequently for work. 
RELATED: 'RHOLSC': What Does Jen Shah's Company Shah Squad Marketing Do?
Related post url: 
"Watching [that] episode back, I still get teary," Shah revealed.
Reliving that [moment with Coach Shah] and just being able to reflect on it and appreciate — we're thankful that we actually went through it. [I'm glad] I was able to finally identify and verbalize what was going on with myself so that we could start healing and getting better together.