'RHOSLC': Jen Shah Arrested and Indicted on Fraud Charges, Could Face 30 Years in Prison, Report
Jen Shah, star of 'RHOSLC,' has been arrested on fraud charges and could potentially face up to 30 years in prison.
Jen Shah is one of the stars of The Real Housewives of Salt Lake City. Her appearance on the Bravo reality series was controversial as she feuded with a number of her co-stars. As season 2 of the show films in Utah, it has been reported Shah has been arrested. The reality TV personality has been arrested on fraud charges and could potentially face up to 30 years in prison.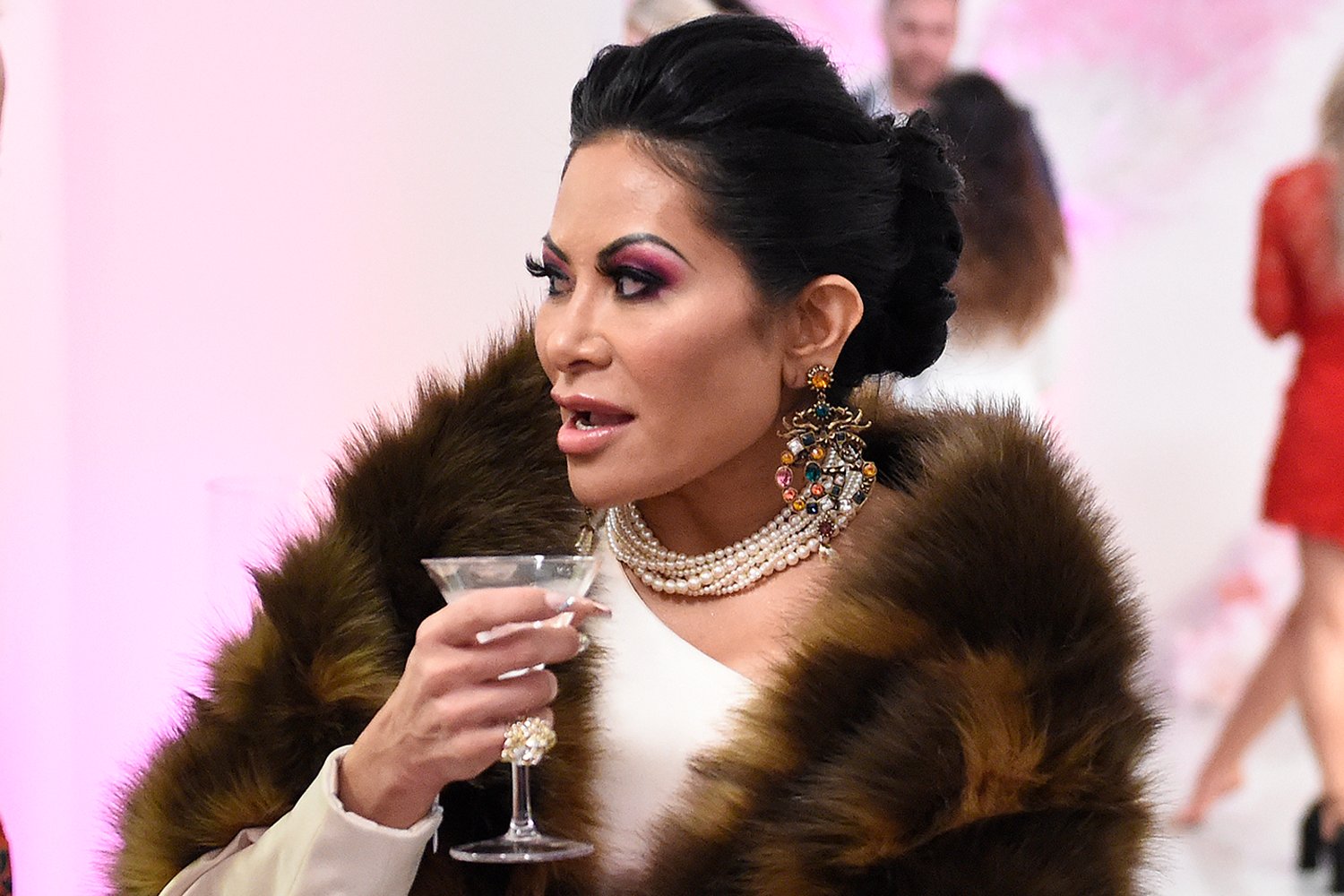 Why was Jen Shah arrested?
Shah was one of the breakout stars of RHOSLC during the first season last year. The Bravo star instantly became an icon when she feuded with co-star Mary Cosby after the latter said she smelled like a hospital. Shah was so offended by her comment as her relative was hospitalized and it was a sensitive subject for her.
RHOSLC is reportedly filming its second season and news just broke that Shah has been arrested along with her assistant after being "indicted by a federal grand jury on fraud charges."
"Federal prosecutors out of NYC sought the indictment, accusing Shah and assistant Stewart Smith of telemarketing/wire fraud and conspiracy to commit money laundering," journalist Ben Winslow tweeted. "[Shah] he is to appear before a federal judge in SLC today."
In a second tweet, Winslow reported that Sha and Smith were being accused of selling "lead lists for business opportunities that did not exist. Shah faces up to 30 years in prison if convicted of the charges."
Jen Shah appears in court
After Shah was detained by authorities, a court hearing was programmed to read them their rights and the charges against them. Journalist John Franchi live tweeted the proceedings that were broadcasted via Zoom.
The judge told Shah that she would not be able to travel internationally as her case plays through. She would also not be able to travel outside of Utah "except to appear in court" in New York. Franchi also reported that for the time being Shah wouldn't be able to continue with her telemarketing business and advised to "avoid contact with co-defendants."
'RHOSLC' Season 2 is a Bravo priority
Season 2 of RHOSLC is reportedly still in production and all this drama could potentially be a storyline on the show. Andy Cohen recently revealed that the second season of the Salt Lake City-based show was given priority by Bravo as they saw a lot of potential with the cast. This was in contrast to The Real Housewives of Orange County that is on pause right now.
"The status of OC right now is that we're just taking a pause. We're in no rush to get into production," Cohen told Variety. "One of the benefits of Salt Lake City coming out so strong out of the gate and becoming such a hit is you don't need to be in such a rush then to get Orange County back, because you have more to play with."
"And we really wanted to get back in production in Salt Lake when it was still winter there," he continued. "It's a stark contrast to all the other shows to see them with the mountains and the snow. So we love that aesthetic. But Orange County, Calif., is still fairly locked down."