'RHOSLC': Jen Shah Asks Fan Not to 'Believe' the Charges: 'We Will Prove My Innocence'
The Real Housewives of Salt Lake City star Jen Shah and her assistant Stuart Smith were arrested on conspiracy to commit money laundering and fraud charges. The two have entered a not guilty plea and will face trial in Oct. 2021. The RHOSLC star has broken her silence and declared her "innocence" in a direct message with a fan.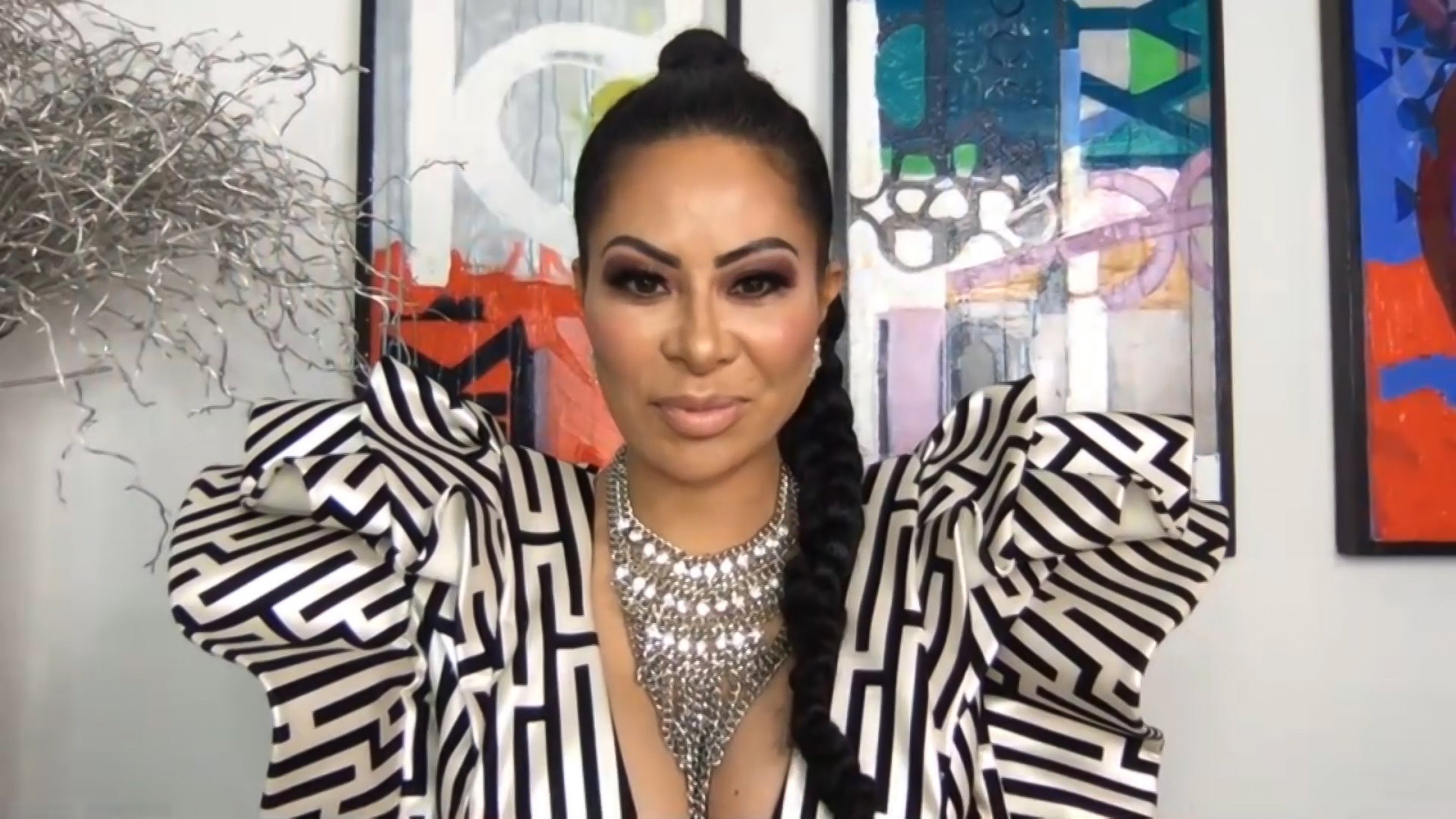 Jen Shah stars in 'The Real Housewives of Salt Lake City'
Married to Sharrief, a football coach at the University of Utah State, Jen Shah converted from Mormonism to Islam, namely after learning about Blacks' mistreatment in the religion.
Also a mother of two sons, she's listed as owning three marketing companies. She debuted in the first season and quickly established herself as a personality the fans couldn't stop talking about.
Known for her intense and seemingly regularly occurring outbursts and knack for hosting parties, nearly all the storylines revolved around her.
Additionally, her and Mary Cosby's feud that began with a "hospital smell" and included Shah's infamous "grandfather f****r" comment confused yet entertained viewers.
She was recently arrested on conspiracy to commit money laundering charges
Although the newest installment in the franchise didn't do well in viewership, averaging around 0.5 million likely due to the time slot, Bravo renewed the series for a second season as the reunion aired.
On Mar. 31, as the ladies filmed, Shah was arrested with her assistant Stuart Smith, who's appeared on the show, on federal charges of conspiracy to commit money laundering and wire fraud.
The two are accused of engaging in a national telemarketing, fraud, and conspiracy to commit money laundering scheme from 2012 until Mar. 2021. Their scheme defrauded hundreds, primarily individuals over 55 years old, by selling them "business services" in connection with their online companies.
Shah and Smith reportedly attempted to hide their involvement by using third-party names and offshore bank accounts. Currently, out on bond, the RHOSLC star is banned from participating in telemarketing activities and can only travel for court appearances. The trial is set for Oct. 18, and they face up to 30 years in prison. The two have pleaded not guilty.
Shah told a fan she's 'innocent'
A couple of days after her release, Shah has broken her silence on social media. She frequently updates her Instagram story and has spoken to fans. The 47-year-old reposted a fan who uploaded a picture of her with the caption "free Jen."
Shah added, "Thank you for being loyal, believing in me, and not believing the hype. This journey has shown me who my true friends are." A few days later, another fan uploaded a screenshot of their direct messages where the RHOSLC star spoke about her situation.
The viewer asked if the "charges are true," and Shah replied, "I am innocent of these charges. Please don't believe this. They are accusations. We will prove my innocence."
She also included that she "absolutely" plans on continuing to appear in the show. According to Page Six, the network plans to feature her legal drama in the new season.