'RHOSLC': How Jen Shah Described Her Business vs. The Fraud Charges She Was Arrested For
Jen Shah was arrested and indicted for fraud on Mar. 30, 2021. Many Bravo fans know The Real Housewives of Salt Lake City's "Queen Bee and MVP" has several business ventures outside of the show, but most people aren't sure what those companies do. 
During an interview with Showbiz Cheat Sheet in January 2021, we asked Shah about her businesses outside of The Real Housewives of Salt Lake City. Here's how she explained them to us compared to what the federal government says Shah does.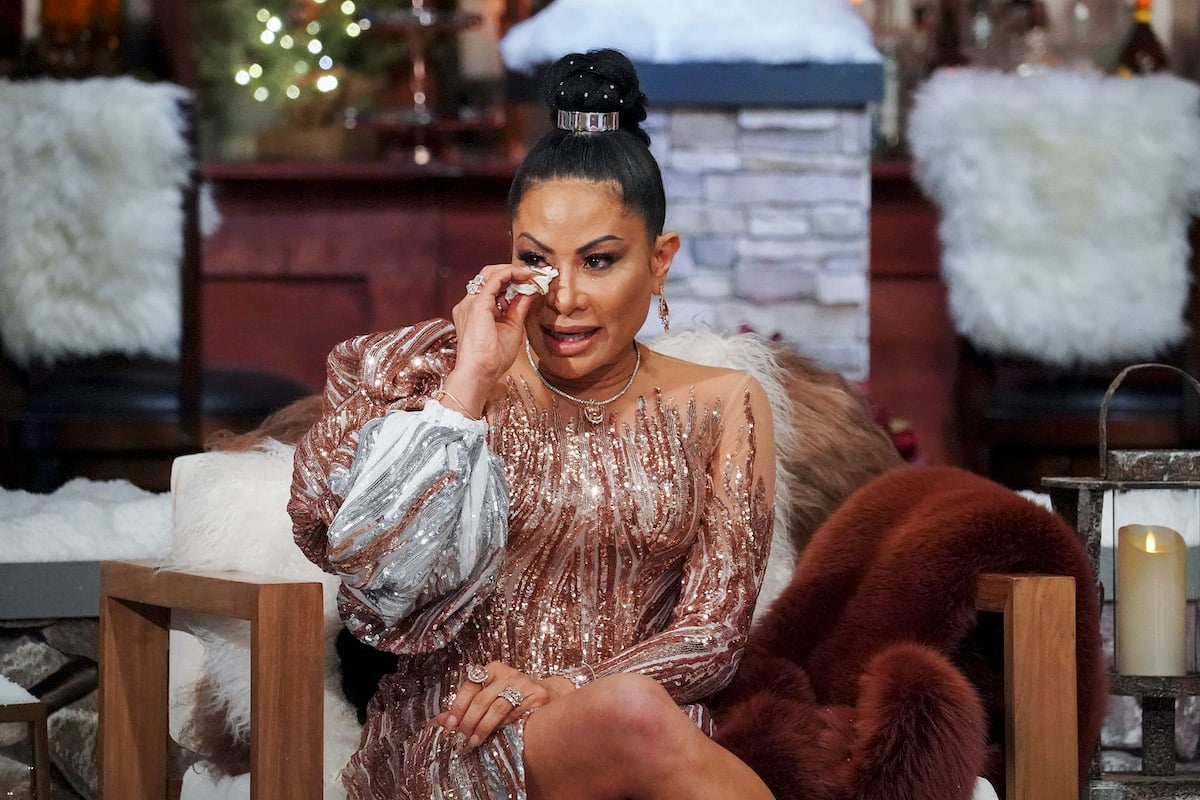 Jen Shah has been working in direct marketing since graduating college 
As Shah explained to Showbiz in January, she got a job with FranklinCovey, the "world leader in consulting and training," after college graduation. 
"I started working for that company in their direct response marketing department," Shah said. "Back in the day, it was all direct mail pieces and infomercials. So we were 90 percent, 95 percent infomercials [and] direct mail." 
As the industry started to change, so did Shah's tactics. "Now the majority of it's digital," she said. Shah took what she learned at FranklinCovey and later applied it to her own marketing business, Shah Squad Marketing. 
Shah Squad Marketing 'acquires customers' and re-markets to 'continue to add value'
Before speaking with Shah about her marketing venture, Showbiz looked into the company website — of which there isn't one. Fans on Reddit noticed this, asking: "Does anyone know if any of Jen's multiple businesses are legit?" Shah's other businesses include a fashion line and a collection of skincare products called Shah Beauty. 
During our conversation, we asked for more details about Shah Squad Marketing's services. Per Shah: 
Anywhere that I can acquire a customer [and] build out a re-marketing cycle to continue to add value and offer products and services to [them] once they've been acquired based on a specific brand or content. That's where I carved out my niche in the direct response marketing space.
Shah also told us about her entrepreneurship program offered through Shah Squad marketing. 
"We've got a program for women entrepreneurs," she added. "It's really great because we're helping people build their online business so they can still create another additional source of revenue [during the pandemic]." 
Jen Shah's arrest for alleged 'wire fraud and conspiracy to commit money laundering'
On Mar. 30, Bravo fans learned of Shah's arrest. According to several Bravo fan accounts, Shah was filming for The Real Housewives of Salt Lake City Season 2 when federal agents arrested her. 
"Federal prosecutors out of NYC sought the indictment, accusing Shah and [her] assistant Stewart Smith of telemarketing/wire fraud and conspiracy to commit money laundering," journalist Ben Winslow tweeted. "[Shah] is to appear before a federal judge in SLC today."
According to a statement released by the justice department, Shah and Smith allegedly generated and sold "lead lists" for fake business opportunities from 2012 until March 2021. 
"Shah, Smith, and their co-conspirators were fraudulent schemes motivated by greed to steal victim's money," the statement reads. The duo's "wide-ranging telemarketing schemes" defrauded hundreds of victims, many of whom were over the age of 55-years-old. At this time, Shah is facing up to 30 years in prison.
Showbiz reached out to Shah's representation regarding the fraud charges. Representatives declined to comment.