'RHOSLC': Jen Shah Details Build up to Explosive Fight With Lisa Barlow: 'You Don't Want the Shah Smoke'
When the Real Housewives of Salt Lake City cast, minus Mary Cosby and Meredith Marks, first boarded the infamous Sprinter bus with the same driver the group had when they ventured to Vail, everyone seemed in good spirits. However, it quickly went south, nearly resulting in a physical altercation. Jen Shah detailed her side of it following the Jan. 9 episode.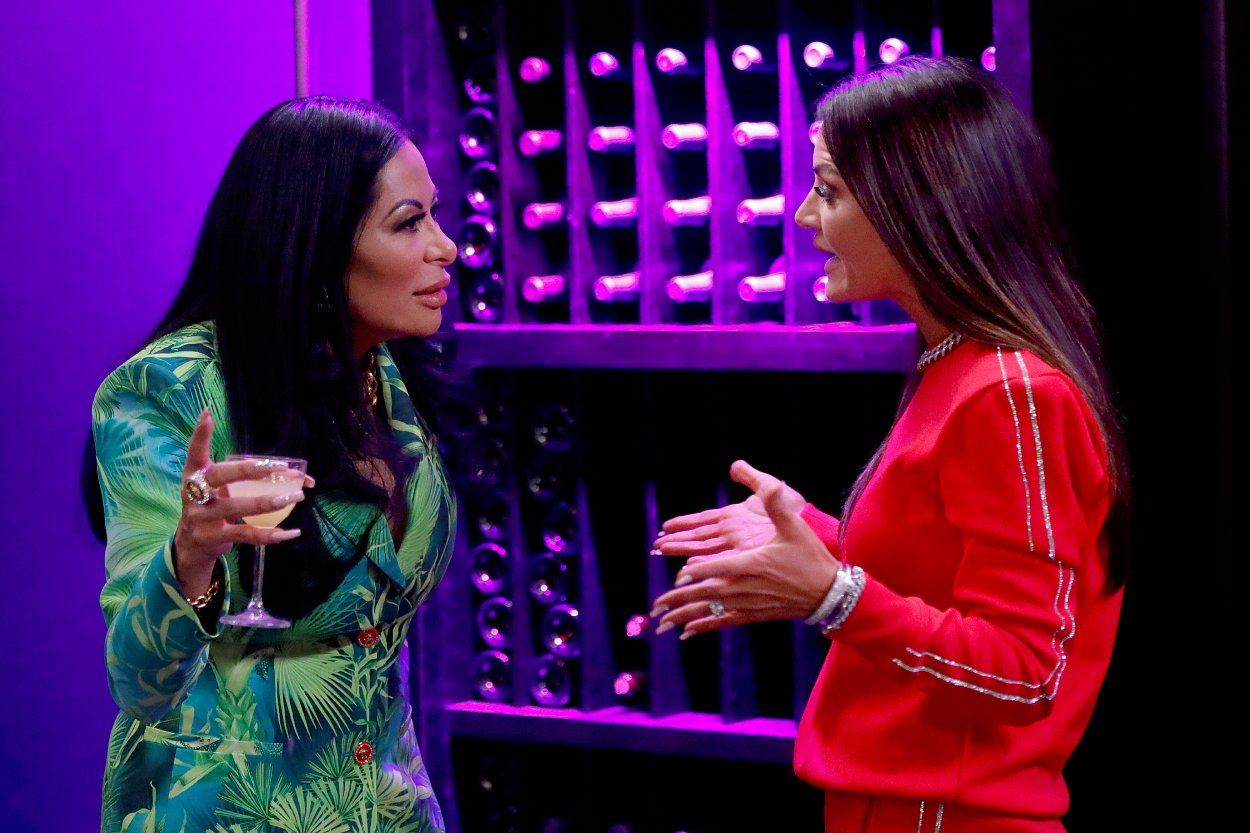 Jen Shah detailed build-up to her nearly physical fight with Lisa Barlow
During The Real Housewives of Salt Lake City After Show, the ladies recounted the explosive argument, explaining where they thought things went left.
Jen Shah began by pointing out that Heather Gay recently tipped her off that Meredith Marks might have some involvement in her current indictment. Additionally, Shah explained Jennie Nguyen told her that Marks hired a private investigator to dig into her. The others seemingly agreed that Marks lied about not traveling with them in order to attend a memorial.
RELATED: 'RHOSLC': Heather Gay Claims Jen Shah's Employee Also Stole From Her Store; Assistant Responded
According to Shah, she noticed Barlow's silence while the others discussed Marks' behavior. Shah thought Barlow should "have an opinion on what's right and wrong."
She then threw shade at Barlow, who egged on the fight, asking, "what are you going to do," by claiming her co-star wouldn't do anything but get her favorite meal at Taco Bell. "You don't want the Shah smoke," she added.
Barlow admitted she thought the fight would get physical
After comparing the situation to the 1980 horror film The Shining, Barlow admitted that she didn't know where everything went off the rails during the after-show.
She explained the group had a good time before leaving, noting they joked about her husband John attending the trip as well. However, she realized things quickly went downhill. The 47-year-old thinks Shah's emotions were "running rampant" and initially considered it a joke.
After recognizing Shah's sincerity, Barlow admitted she thought the argument would turn physical. It didn't reach that point due to a producer who quickly intervened and seemingly pulled the Housewife away from Barlow. Shah didn't deny her intense emotions at the time, explaining she's dealing with a "real situation."
Therefore, she doesn't think it's "OK" if Marks has somehow involved herself and believes Barlow should have an "opinion."
Shah has felt abandoned by Barlow
Last season, Barlow befriended Shah. The tequila owner stood by her, even though she got into an online feud with Barlow's close friend, Marks, due to comments about her son, Brooks.
Eventually, Shah and Brooks made up, but the jewelry designer still refused to entertain a friendship with her. She even claimed she didn't want to attend group get-togethers with the Housewife.
When the FBI and Homeland Security raided the Sprinter bus on their way to Vail, Barlow was notably concerned as she immediately phoned several lawyers. She then distanced herself from Shah and didn't respond to the 48-year-old after the charges went public.
They eventually sat down for dinner, and Barlow admitted her husband played a huge role in why she decided to meet with her friend. Shah expressed she felt abandoned by the tequila brand owner, but Barlow promised, "I'm here now." 
The Real Housewives of Salt Lake City airs Sundays on Bravo.
RELATED: 'RHOSLC': Mary Cosby Leaves Hints That She Has Quit the Franchise