'RHOSLC' Star Jen Shah Says Kelly Dodd of 'RHOC' Is Her Least Favorite Housewife
Jen Shah is one of the new stars of The Real Housewives of Salt Lake City that is causing waves across the franchise. The Bravo newbie has shown herself to be outspoken and not afraid to speak her mind, just like fans like it. Shah recently shocked viewers when she revealed that her least favorite housewife across all franchises was Kelly Dodd of The Real Housewives of Orange County.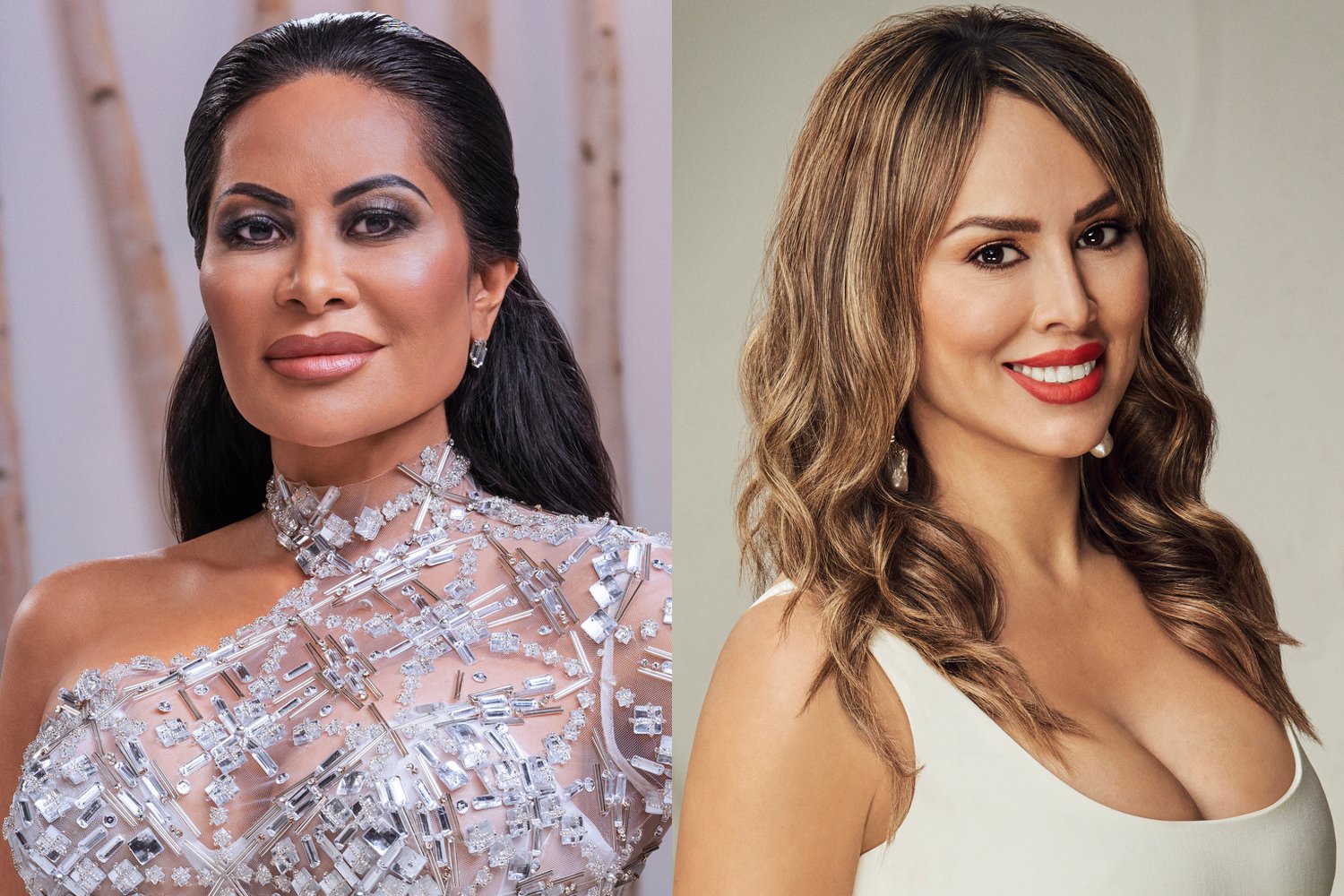 Why does Jen Shah not like Kelly Dodd?
Shah has been a breakout hit as RHOSLC premiered on Bravo due to her outspoken nature. The Polynesian reality TV personality has a brewing feud with co-star Mary Cosby that seems to be heating up as the season moves along. However, the feud that no one else started was the one that she undoubtedly started when she called out Dodd.
During an appearance on Access Hollywood's Housewives Nightcap, Shah was played a game with the hosts. One of the questions was to say which housewife of all the franchises was her least favorite, something she answered without much hesitation.
"Least favorite would be Kelly Dodd," Shah said. "I don't know her personally, I'm just basing this off of what I've seen of her social opinions, coronavirus opinions, wearing a mask opinions, they're very much against of what my own personal beliefs are."
RELATED: 'RHOC': Shannon Beador Reacts To Kelly Dodd's Controversial Coronavirus Comments
Kelly Dodd causes drama with coronavirus comments
As the world came to a standstill following the breakout of COVID-19, there was little to no information about the virus available to the public. The novel coronavirus had only been identified a couple of months ago and there were no real statistics or numbers out there. However, that didn't stop the RHOC star from making controversial comments that were deemed insensitive by some fans.
"That many that die anyway, they would've died this year, they were compromised," Dodd wrote back in April 2020. "Do you know how many people died from the H1N1, the Swine Flu or Sars? It's 25%, get your facts straight. You are only hearing numbers, not the reality. It's God's way of thinning the herd. If you are vulnerable or compromised, stay inside. If you don't protect others by wearing masks and gloves, keep your distance and don't go out if you are ill. It's common sense."
RELATED: Lala Kent Calls Out 'RHOC' Star Kelly Dodd for Braunwyn Windham-Burke 'Rampage'
Kelly Dodd apologizes after backlash
There was undoubtedly major pushback from fans which in turn forced Dodd to publicly apologize for her statements. Dodd did her best to try to explain what she really meant but for many it wasn't enough to take her seriously again.
"I want to give a public apology," she started. "What I meant was, do these pandemics happen because it's God's way? I'm not God, I'm not insensitive. I feel bad for all the families who have lost loved ones. And I do think we should all stay home and protect everybody. That's not what I meant, and I want to apologize to anybody who got offended. I'm sorry."
RELATED: 'Disgusting and Desperate': Vicki Gunvalson Reacts To 'RHOC' Mention in Latest Episode
"I just feel bad," she continued. "My choice of words were stupid and I hope you guys can all forgive me for saying something so ridiculous and so stupid. Please accept my apology. And I feel bad for everybody out there that has lost loved ones. I hope everybody is safe and protects themselves against this pandemic."
The Real Housewives of Orange County airs Wednesday nights at 9 p.m. ET followed by The Real Housewives of Salt Lake City at 10 p.m. ET on Bravo.