'RHOSLC': Jen Shah Ordered to Undergo Mental Health Treatment After Serving 6 1/2 Years in Prison
The Real Housewives of Salt Lake City fans are eager to hear Jen Shah speak at length on pleading guilty to a telemarking scheme and her recent prison sentence. More details are being released about the terms of her sentence and eventual release. She'll also have to undergo mental health treatment once she is a free woman.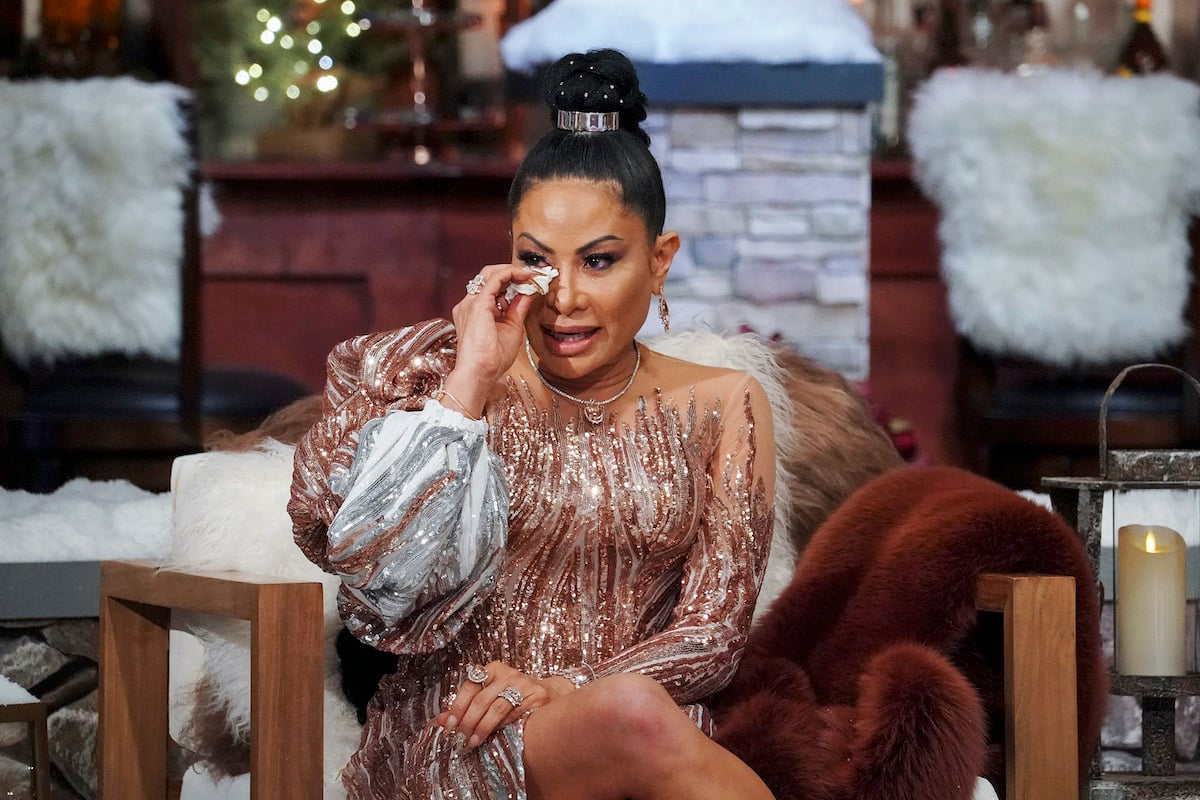 Jen Shah hinted at her mental health during her sentencing
Shah claimed she was innocent until weeks before her trial began. Her legal team alleges that once Shah realized there was undisputable evidence against her, she had no choice but to relent. After pleading guilty, she faced up to 14 years in prison.
Prosecutors insist Shah was the mastermind and biggest perpetrator in the telemarketing scheme. She is accused of, and pleaded guilty to, defrauding the elderly by selling and upselling fake marketing products for their businesses. She was sentenced to 6 1/2 years in federal prison. An emotional Shah sobbed as she told the court that "with the proper medication, I can now see what happened," TMZ reports. 
Her lawyer added: "Jen Shah deeply regrets the mistakes that she has made and is profoundly sorry to the people she has hurt." She reportedly accepts her punishment in full and is expected to surrender in February 2023.
The 'RHOSLC' star must undergo a mental health evaluation
In federal cases, prisoners must serve at least 80% of their sentence. This means Shah will likely serve at least five years in prison before she is released. In addition to her sentence, she will also have to complete five years of supervised release, which means a probation officer will monitor her. Restitution reportedly must also be paid to her victims, with 15% of her income going toward restitution payments.
Page Six reports that when she completes her prison sentence, Shah must enter a mental health treatment program. The report notes that she must continue to take her prescribed medication when she's released from prison unless a doctor advises otherwise.
Her probation officer is responsible for approving the mental health program she chooses. She will undergo drug testing 15 days after her release and "at least" two other subsequent drug tests as determined by the courts.
Jen Shah will do a revealing interview before she begins her prison sentence
Shah skipped the Real Housewives of Salt Lake City season 3 reunion, claiming producers tried to force her to speak in depth about her case, which she says she was legally advised not to do before her sentencing. But Andy Cohen revealed that he is prepping a 1:1 with Shah that'll air on Bravo. It appears the interview was done as Shah recently posted a snapshot to her Instagram account from a hair and makeup chair with a telling caption.