'RHOSLC': Jen Shah Talks About the 'Unexpected, Explosive' Reunion That Lasted Over 12 Hours
The Real Housewives of Salt Lake City's "Queen Bee and MVP" Jen Shah made waves during season 1 of the Bravo series. With the reunion special coming up, Showbiz Cheat Sheet spoke with Shah over the phone about what she called the "unexpected" and "explosive" episode.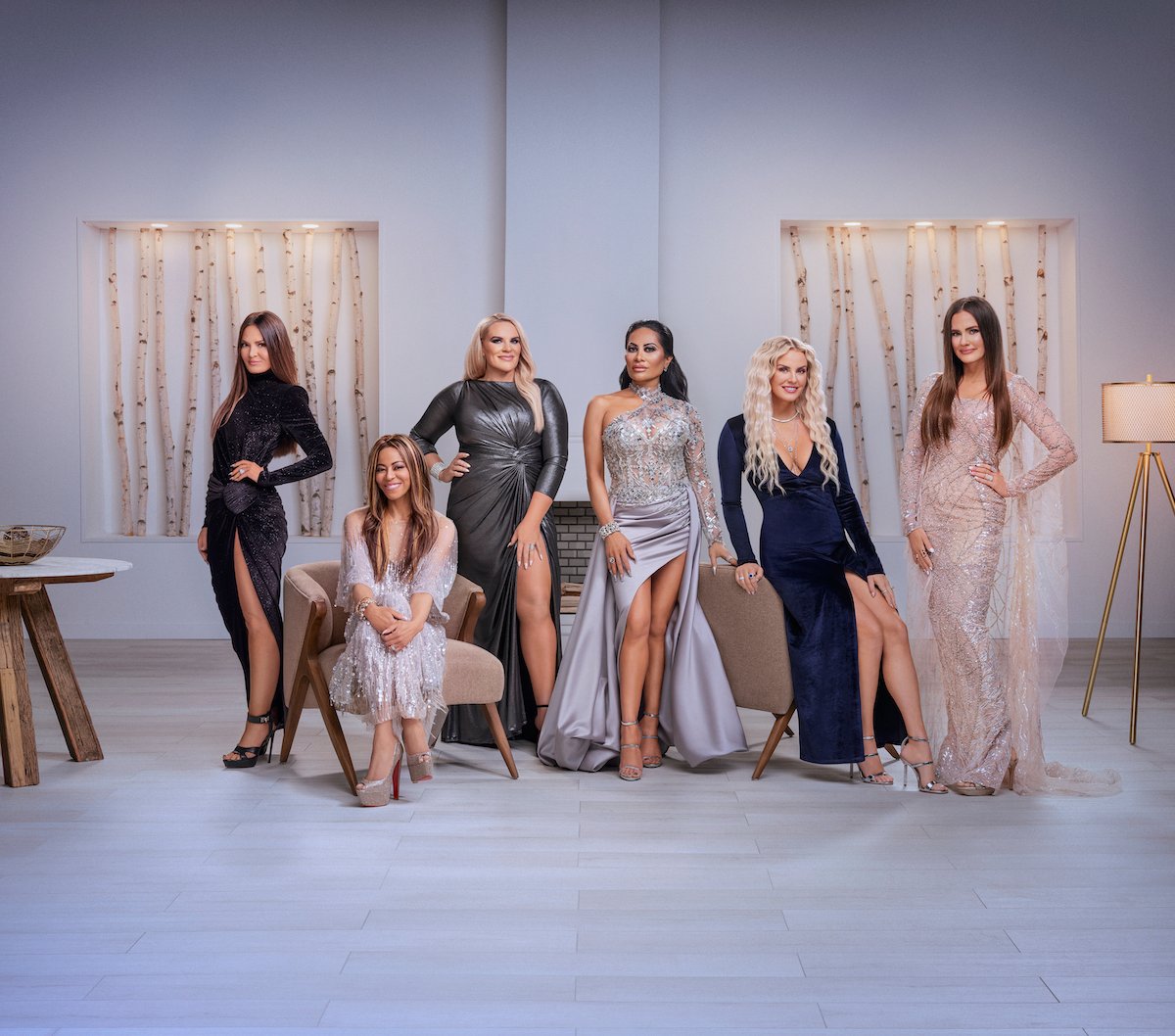 'Real Housewives of Salt Lake City' Season 1 was full of drama 
As any Real Housewives franchise is wont to do, season 1 sparked a lot of drama between the women of Salt Lake City. Ironically, Shah was at the center of it all. Between her beef with Mary Cosby, who Shah said "f*cked her grandfather," and later, the drama between her and Whitney Rose, Shah had her work cut out defending herself this season. 
Outside of the drama with the other women, Shah was also dealing with personal issues. From never properly grieving her father's loss to coping with the stress and loneliness caused by her husband, Coach Sharrieff Shah's career, the Real Housewife had a lot to balance. Fortunately, during the reunion, Shah was able to find some peace. 
Jen Shah was at the 'RHOSLC' reunion for 16 1/2 hours 
With the RHOSLC reunion filmed, fans are eager to see the footage. Shah shared as much as she could about the special with Showbiz. 
"Girl, you know, we were there for a long time," Shah started. "I left there at 11:30 PM after we were done [filming] — I arrived at 7 AM." Shah said it was a long day, but one that might come off as "unexpected" to some fans. 
"I think the reunion is going to fall in line with season 1 — very unexpected [and] explosive," Shah revealed. "Fans are going to be very surprised. I think a lot of truth [will] come out in the reunion."
In Shah's opinion, some viewers have labeled each of the housewives a certain way, but the reunion will shift those perspectives.
"[Fans] label [the housewives] how they think that they are," she explained. "I think the reunion is going to shed more light on that and probably change a lot of opinions." 
Jen Shah says the 'RHOSLC' reunion had healing moments, but Andy Cohen was worn out
After the drama following Shah in season 1, she mentioned how there were moments of healing in the reunion. 
"I can speak personally, for myself," Shah shared. "Absolutely [there were healing moments]." 
As for the other women of RHOSLC, Shah said: "They ain't healed up yet. They need Mary Cosby to come bless them or something."
In addition to those moments, Shah said she and her fellow housewives ended up wearing Andy Cohen out while filming the reunion. 
"Andy was even like — I think he went live that night from the reunion because we were wearing him out," Shah laughed. "He was like, 'Salt Lake City girls are crazy. Why am I still here?'" 
Regardless of how Cohen and the rest of The Real Housewives of Salt Lake City felt, fans will have to form their own opinion when the reunion special airs.