'RHOSLC': Jennie Nguyen Apologizes for 'Offensive' Facebook Posts: 'I Thought I Was Speaking out Against Violence'
'RHOSLC' newcomer Jennie Nguyen apologized for her 'offensive' Facebook posts.
RHOSLC newcomer Jennie Nguyen came under fire following the release of "offensive" 2020 Facebook posts. The reality star has since apologized for the content, claiming she thought she was "speaking out against violence" at the time.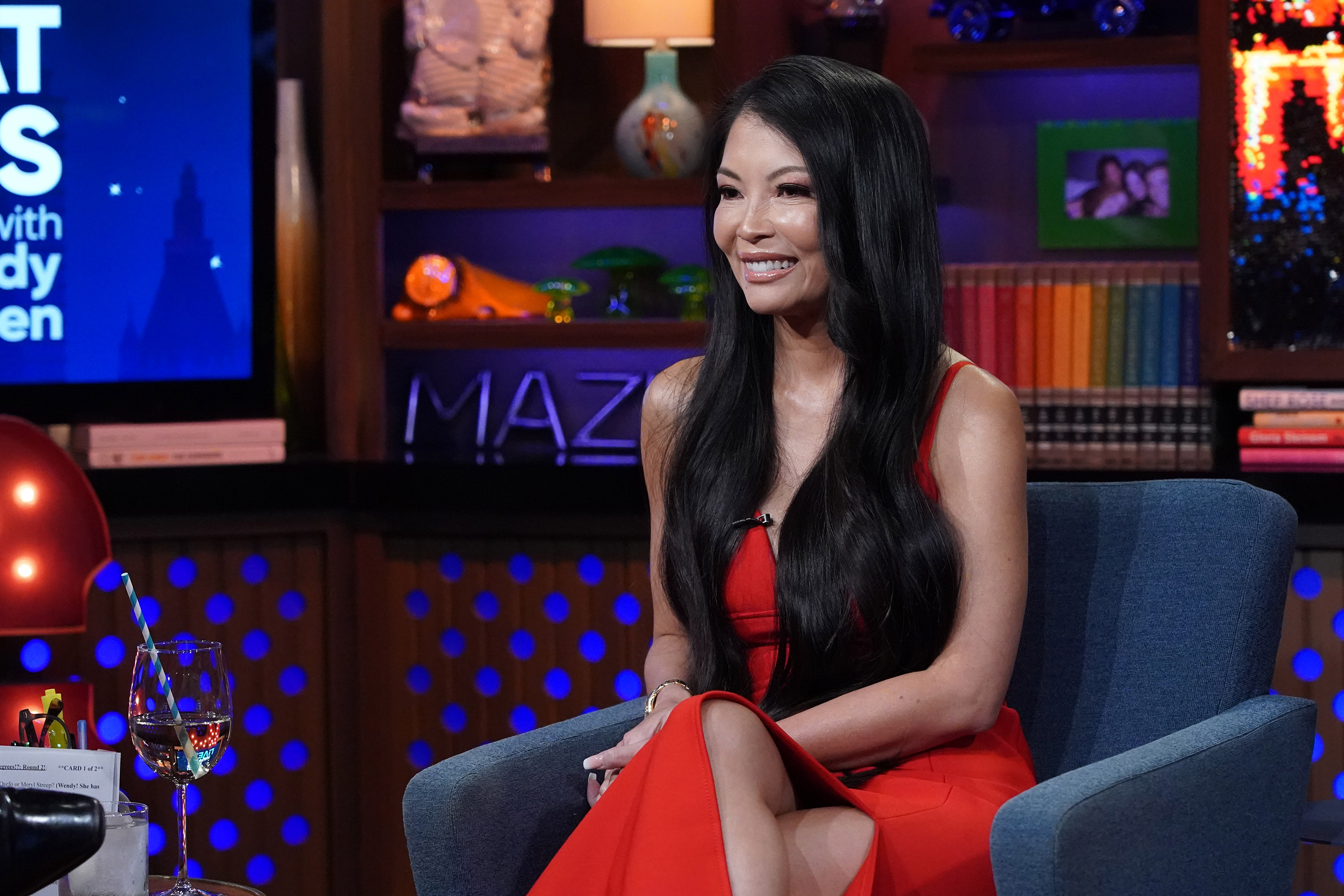 Jennie Nguyen apologized for controversial Facebook posts
In Jan. 2022, a Reddit user released screenshots of controversial content the newest Real Housewives of Salt Lake City cast member shared to her Facebook page in 2020.
Several hours following the release, and after many fans called for her firing, Jennie Nguyen acknowledged the backlash in a statement. She started it off by apologizing for the now-deleted posts, claiming she thought she was "speaking out against violence" at the time of posting.
However, the Housewife insisted she has since "learned how offensive and hurtful my words were." Nguyen continued, explaining she deactivated the account last year and planned to keep educating herself on differing "perspectives." She ended her statement with, "I regret those posts and am sincerely sorry for the pain they caused," and the hashtag, "hate is a virus."
While Nguyen turned off her Instagram comments, those on Twitter could respond. Many didn't accept her apology as they wanted her to explain the controversial posts that had nothing to do with speaking out against violence. Additionally, some thought she only apologized because the posts resurfaced.
She uploaded anti-BLM and vaccination content to her Facebook page in 2020
The newcomer's numerous posts shocked many Housewife fans as they accused her of being racist and anti-Black Lives Matter. Several memes Nguyen shared promoted former President Donald Trump and the Republican Party while speaking negatively about Democrats.
One aimed at Vice President Kamala Harris accused the politician of earning her position by sleeping with "the right powerfully connected men."
A focus of much of the content reposted by Nguyen surrounded the Black Lives Matter movement and the murder of George Floyd that sparked various protests across the country. She shared memes spreading misinformation about the case, including a pregnant woman Floyd was falsely accused of attacking before his murder.
The RHOSLC star has also posted videos supporting Asian business owners who attacked Black protesters and rioters and content expressing anti-vaccination sentiments. Finally, Nguyen advocated for police officers in several posts, maintaining they aren't the problem.
Nguyen is a cast member on 'The Real Housewives of Salt Lake City'
Introduced to the cast by Lisa Barlow for RHOSLC Season 2, the ladies say they met while pregnant at the same time.
Born in Vietnam, the successful businesswoman previously sold her medical spas on spending more time with her three children.
During the second season, the cameras follow her as a full-time stay-at-home mom who doesn't want any more kids despite husband Duy's pleas. As he has already noted his desire to have a large family, the newest housewife is resistant, mainly due to the number of miscarriages the couple has already experienced.
Nguyen seemed to easily fit in with the ladies but quickly butt heads with Mary Cosby. Additionally, a conversation in which she told Jen Shah about the private investigation Meredith Marks had into her backfired, putting her in the hot seat. RHOSLC airs Sundays on Bravo.