'RHOSLC': Fans Want Jennie Nguyen Fired Following Release of Controversial Posts
'RHOSLC' newcomer Jennie Nguyen under fire for controversial posts.
Many fans initially enjoyed Real Housewives of Salt Lake City newcomer Jennie Nguyen on the show but have begun to turn on her following the release of several controversial posts she uploaded to her Facebook page. Some are calling for her firing.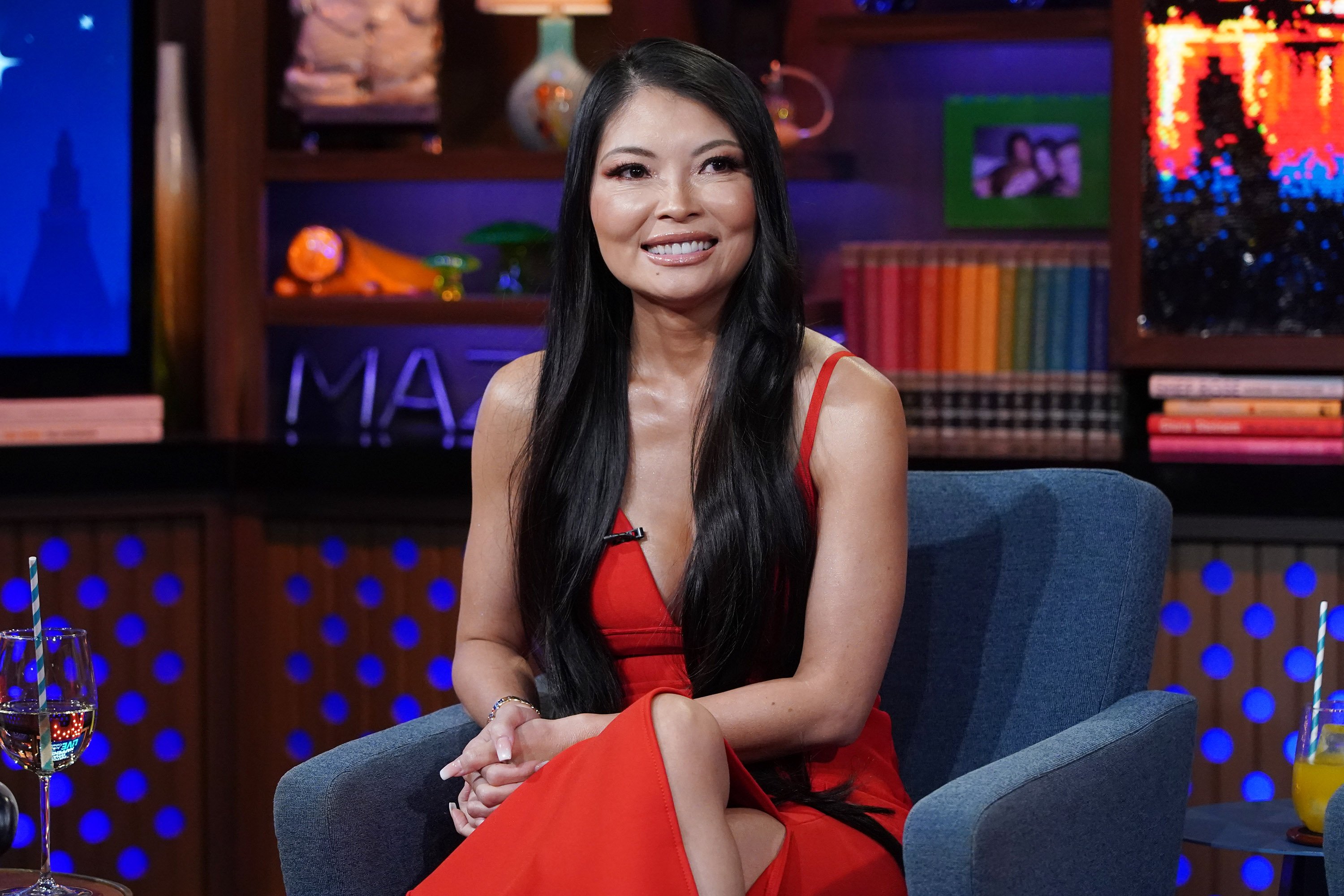 Jennie Nguyen posted numerous controversial content to her Facebook page
In Jan. 2022, a fan uploaded several controversial posts Real Housewives of Salt Lake City newcomer Jennie Nguyen uploaded from as recent as 2020.
Multiple memes promoted then-President Donald Trump and the Republican Party while throwing shots at Democrats. One in particular implied Vice President Kamala Harris received her position by sleeping with the "right powerfully connected men."
Nguyen also expressed anti-vaccination sentiments by comparing the willingness to get the COVID-19 vaccination to drinking the "Kool-Aid." Many of her posts focused on the Black Lives Matter movement and the murder of George Floyd.
She also shared videos of Asian business owners beating Black rioters, memes referring to the members as "thugs," and posts claiming blue and white lives matter. Additionally, the newest Housewife reposted several images spreading false information about Floyd and claiming police officers are not the problem.
Many fans want Nguyen fired from 'Real Housewives of Salt Lake City'
Following the release of her social media activity, many fans began calling for the firing of the newest houseguest. Her "anti-Black Lives Matter and pro-Trump posts made me throw up. Please don't bring her back next season," one Twitter user claimed.
Another pointed out that filming for season 3 is about to start, leading them to believe it's too late for executive producer Andy Cohen to pull her.
"She probably will come back, but it needs to be as a guest and fade her out," they noted. Someone else wondered how she made it on the show if Bravo "vets" them first, questioning why they would want a talent representing them who has expressed those types of sentiments.
Others would like her to "address" the controversial posts and think her beliefs translated into how she treated Black castmate Mary Cosby. Additionally, some Housewife fans have begun comparing her to Orange County alum Kelly Dodd.
Nguyen was a fan-favorite from 'RHOSLC'
Introduced to the other ladies by Lisa Barlow, the Vietnam-born businesswoman joined the cast of RHOSLC in season 2. According to the two, they met at their children's school several years ago while pregnant.
Wanting to spend more time with her kids, she sold her medical spas to become a stay-at-home mom full time. The second season featured her relationship with her husband Duy, who frequently expressed his desire to have another child.
However, she didn't want to have any more kids, mainly due to the numerous miscarriages she has had in the past. As he has always wanted a large family, Duy has claimed he would like to explore a sister-wife situation that would give him more children.
Nguyen has already gotten involved in drama as she and Cosby didn't have a great start, and she found herself in the middle of the conflict between Meredith Marks and Jen Shah. Many fans initially enjoyed the newcomer and appreciated how she attempted to start conversations to calm dissension in the group. RHOSLC airs Sundays on Bravo.