'RHOSLC': Jennie Nguyen's Husband Duy's Sister Wives Plan Has 1 Major Flaw
ARTICLE HIGHLIGHTS
RHOSLC newbie Jennie Nguyen and her husband Duy have been fighting about expanding their family.
Jennie does not want to have more kids, Duy thinks marrying another woman is the solution.
But there is one major flaw to Duy's 'sister wives' plan — the law.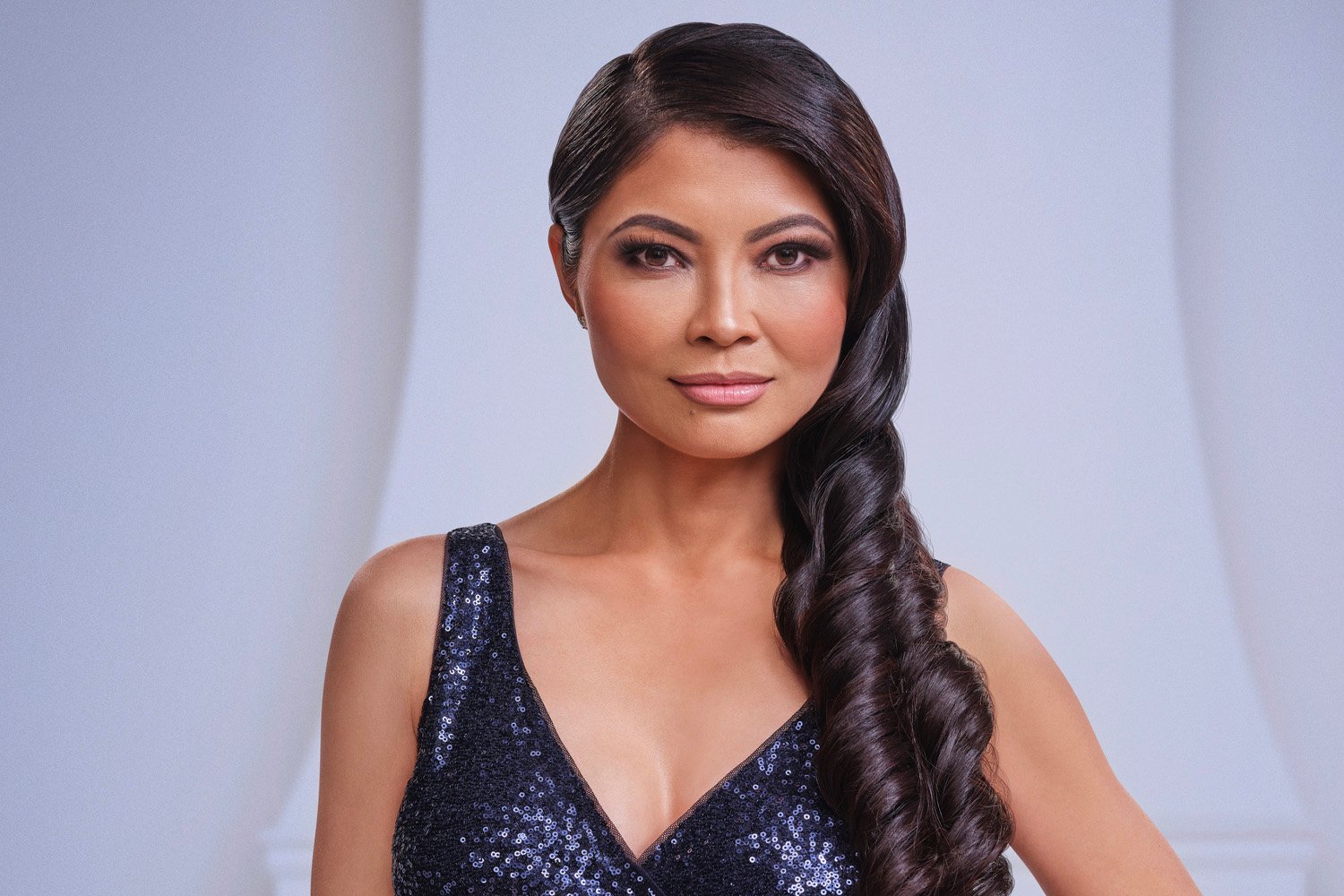 Jennie Nguyen's husband Duy keeps bringing up his "sister wives" idea on Real Housewives of Salt Lake City. During a recent episode, Bravo's newest villain of a husband told Jennie that he believes marrying another woman to have more children is the only way they can grow their family. But no matter how many times he brings it up, Duy's plan has one major flaw.
Jennie Nguyen's husband Duy wants to have more kids
Season 2 of Real Housewives of Salt Lake City is Jennie's first. And her husband Duy has made it clear in their first few episodes that he wants more children.
The couple went through the trauma of losing their daughter shortly after childbirth. To deal with that, Jennie thinks Duy needs professional help. While Duy believes he needs to find another wife so she can give him another child.
His suggestion of adding a sister wife to their marriage did not go over well, and it led to a blow-out fight that left Jennie "very upset." But it didn't keep Duy from bringing it up again.
Is polygamy legal in Utah?
When the couple went out to SLC's Market Street Grill & Oyster Bar in the most recent episode, Duy said he was "hurt" that Jennie walked away when he brought up his sister wife idea. Jennie started crying and asked her husband how he would feel if she told him the solution was for her to marry another guy.
"You think having a sister wife is a solution?" Jennie asks. "Isn't that illegal to have multiple marriages?"
"As of 2019, they removed the law in the state of Utah," Duy tells her. "It is not against the law."
"Utah!" Jennie said. "But Utah."
"That's where we live," Duy said. "Polygamy is not unique to here in Utah. They have it all over the world." He also tells Jennie that having multiple wives is "not uncommon in our culture," and he believes they can "make it work."
Jennie Nguyen's husband needs to double check his plan
Duy may have claimed that polygamy wasn't against the law in Utah, but that's not necessarily true. In 2020, the state did decriminalize consensual polygamy. According to The Salt Lake Tribune, now it's just an infraction similar to a traffic violation.
However, it is still considered a crime and is a felony if the polygamy involves threats, fraud, force, or abuse.
RELATED: Jennie Nguyen of 'The Real Housewives of Salt Lake City' Pops Off at Mary Cosby, 'Just Keep Your Mouth Shut'
In a confessional, Duy told the cameras that polygamous families were common in Asia. He also said one of his patients in Utah had five wives and 40 kids. And he praised the kids for going to college and being well-behaved.
Duy's grandfather had multiple wives
In her confessional, Jennie explained that Duy's grandfather had multiple wives. But just because it's common in their culture, it doesn't mean she's okay with sharing her husband. The RHOSLC newbie also pointed out to her husband that Mormons aren't okay with polygamy, either.
Jennie told Duy that the people in Utah who were known polygamists were members of the FLDS (Fundamentalist Church of Jesus Christ of Latter-Day Saints). And that doesn't have anything to do with the temple in Salt Lake.
Jennie Nguyen reminds her husband that they are Catholic
After pointing out to Duy that polygamy wasn't part of normal Mormon culture in Utah, she told him it really didn't matter because they're Catholic. When she asked her husband if he had talked to their priest, he said he didn't think their religion would object to a sister wife.
As Jennie attempts to be open-minded, Duy tells her the Ten Commandments do not say "thou should not have another wife." He tells her she's his best friend, and a big family means a lot. Duy also confesses that he has an empty feeling, and he thinks more children will fill the emptiness in his heart.
RELATED: 'RHOSLC': Meet New Housewife Jennie Nguyen and How Much She Is Worth Watching
This is when Jennie tells Duy that he should seek professional help to cope with the tragedy of losing their daughter. But, Duy protests and says "there is nothing wrong with me. I know what I want."
New episodes of Real Housewives of Salt Lake City air Sundays on Bravo.