'RHOSLC': Lisa Barlow Addresses Reports of Physical Fight Between Her and Jen Shah During Season 2
'Real Housewives of Salt Lake City' star Lisa Barlow dismissed rumors she engaged in a physical altercation with castmate Jen Shah during season 2. It followed previous rumors that Barlow was afraid of Shah, who has reportedly returned to filming following her arrest.
The Real Housewives of Salt Lake City cast members are reportedly filming the second season. Recently, reports began surfacing that stars Lisa Barlow and Jen Shah got into a physical altercation while the cameras rolled. Barlow addressed the claims in a recent Instagram comment.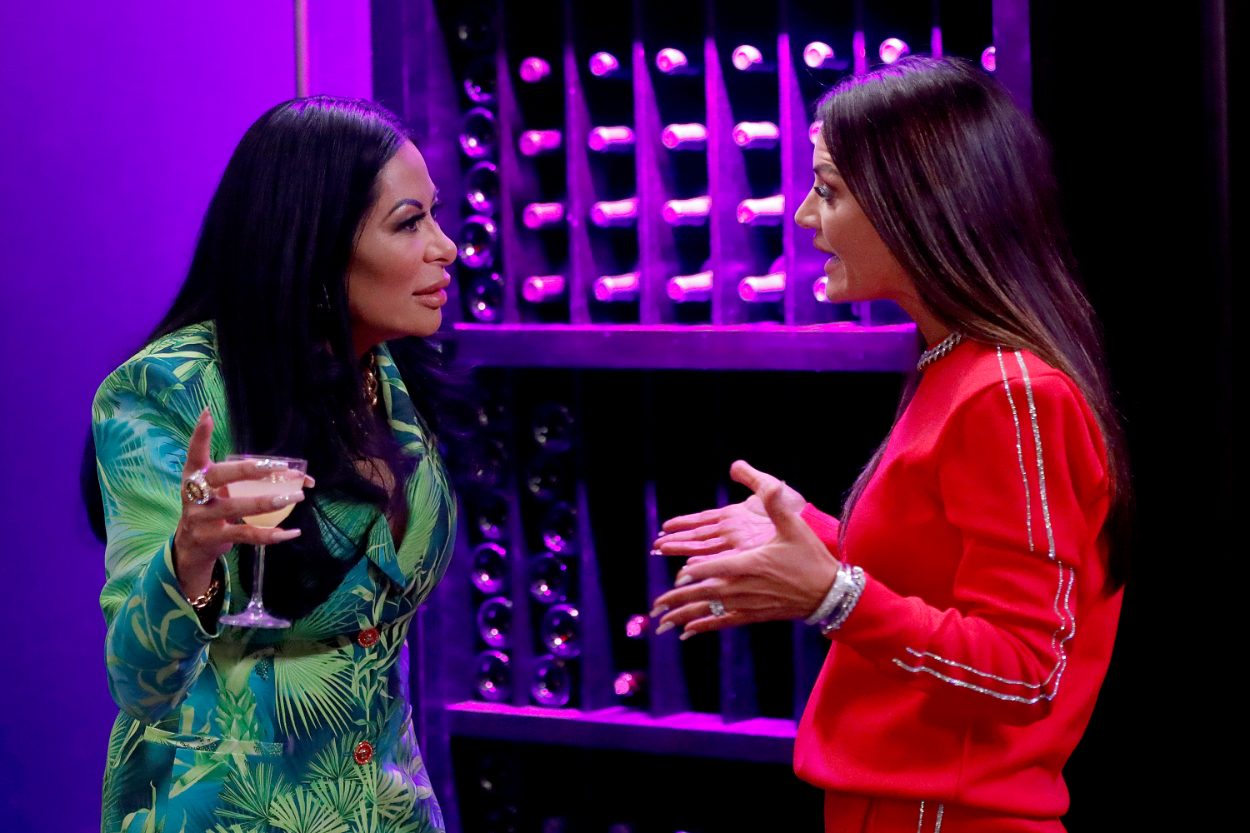 Barlow addresses rumors she got into a physical fight with Shah
In a June 2021 post, a viewer claimed they received intel that Barlow and Shah came to blows during the second season. However, the VIDA owner quickly dispelled the rumor, simply writing, "not true," with a red heart. 
The allegations of a physical altercation are not the first set of rumors involving Barlow and Shah. The two have a tense relationship dating back to last season.
Rumors circulated claiming Barlow was 'afraid' of Jen Shah
Fellow cast members Mary Cosby and Jen Shah frequently got into it. Ultimately, it resulted in Shah not wanting to hang out with the group as much.
In a conversation with Rose, the preacher claimed Barlow and Marks were also afraid of Shah's temper but were scared to tell her. Wanting to prove herself as a good friend to Shah, the housewife brought up Cosby's comments during a party.
However, it backfired as the expressive Bravolebity became upset and threw a glass when Marks and Barlow denied they made the remark. The ladies eventually reconciled with Rose, but Shah refused to as she wanted to know who started the rumor.
Following the season, Barlow and Shah seemingly made up. However, Marks isn't on good terms with her. She believes Shah attacked her son on social media regarding his tracksuit line. 
Lisa Barlow, an original housewife on 'The Real Housewives of Salt Lake City'
The CEO of marketing company LUXE and tequila brand VIDA owner Lisa Barlow calls Utah her home after relocating from New York over 20 years ago.
Now a cast member of The Real Housewives of Salt Lake City, Barlow considers herself a "Mormon 2.0". She still believes in her religion but doesn't think she has to follow the traditional and usually strict rules.
Barlow is also married with two sons, who have their own men's grooming products company. They all spend most of their time together working on business matters. Outside of working and caring for her family, Barlow hangs out with her best friend, celebrity jewelry designer and fellow cast member Meredith Marks.
During the first season, she butted heads with Heather Gay. Gay took offense to the VIDA owner claiming they didn't know each other and referring to her as a "good-time girl." Barlow also clashed with Whitney Rose, who believes the New York native spread rumors about her and her husband as "swingers." 
Jen Shah reportedly returns to filming after her arrest
On Mar. 31, during filming for the second season, authorities arrested Shah and her assistant Stuart Smith for conspiracy to commit money laundering and wire fraud.
Accused of engaging in a national telemarketing, fraud, and conspiracy to commit money laundering scheme for nearly 10 years, the two allegedly defrauded hundreds by selling "business services" connected to their online business. They're also accused of targeting people over 55 years old.
According to the legal documents, Smith and Shah allegedly attempted to hide their tracks by using third-party names and offshore bank accounts. The two, who have pleaded not guilty, are currently out on bail until their trial, scheduled for Oct. 18. Reportedly, Shah has returned to filming since her arrest.