'RHOSLC': Lisa Barlow and Heather Gay Posted About 'Miserable F****' After Season 3 Filming
'RHOSLC' cast members Lisa Barlow and Heather Gay posted about 'miserable f****' around the same time following season 3 filming.
RHOSLC OG cast members and former rivals Lisa Barlow and Heather Gay seemed to have established a friendship during season 3. Several weeks after the season reportedly concluded filming, they both posted about "miserable f****" around the same time, and Gay tagged a few of her co-stars.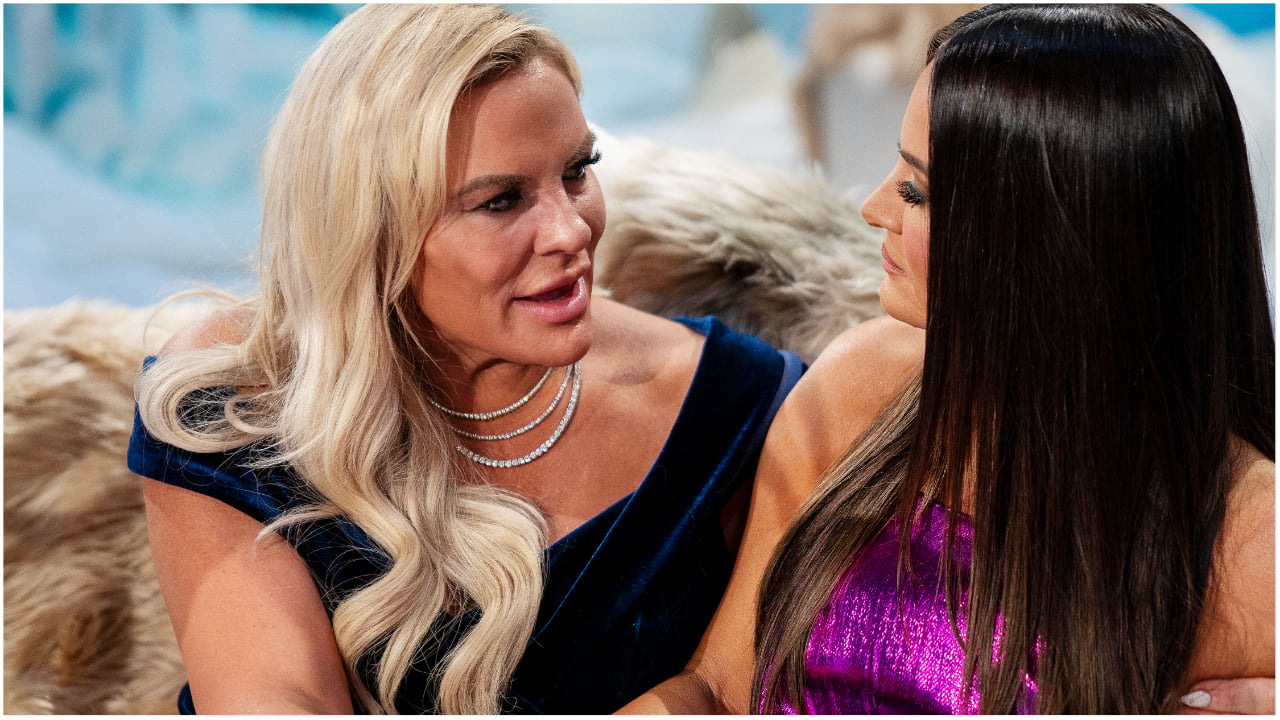 Lisa Barlow and Heather Gay post about 'miserable f****' around the same time
Around late April 2022, the filming for The Real Housewives of Salt Lake City Season 3 reportedly concluded. The season will likely be different from previous ones, as cast member Whitney Rose teased "major dynamic shifts" for viewers to expect.
Several weeks after filming concluded, in June 2022, Lisa Barlow tweeted, "stop being a miserable f***. It's really not attractive."
She didn't go into any more detail, only adding, "just reminding people it's better to be happy" in a follow-up tweet when asked by a fan.
Around the same time as her tweet, Heather Gay uploaded a screenshot of an article with a picture of a stuffed animal wearing leopard-print platform heels and a similar sentiment as Barlow. She simply captioned it "miserable f****" and tagged co-stars Jen Shah, Meredith Marks, and alleged newcomer Angie Harrington in a now-deleted Instagram story. 
Whitney Rose previously teased 'major dynamic shifts' in season 3
In RHOSLC Season 2, Rose and Gay had a strong relationship, and Marks and Barlow had one of the closest friendships of anyone in the reality show.
However, Marks got upset with Barlow befriending Shah after the latter reportedly "liked" and shared negative messages about her son, Brooks. Additionally, Marks began developing a relationship with Mary Cosby and seemingly continually defended her when the rest of the group wanted her to hold her friend accountable for how she treats other people.
Barlow became irritated with Marks for not having her back and stormed away from a Cinco de Mayo-themed dinner into her room, where she went on a memorable tirade about her friend. During the reunion, the two attempted to talk it out, but it doesn't seem the ladies are on friendly terms again.
However, Gay and Rose consoled Barlow, and it seems the three have developed a stronger relationship throughout season 3. Additionally, Gay has voiced how she feels neglected by Shah despite her continued support for her. It seems Gay, Rose, and Barlow have sided with each other, with Marks, Shah, and the newcomer on the other. Her current ties are unclear, although it's believed that Rose introduced Harrington to the group.
Angie Katsanevas and Angie Harrington are reportedly joining 'RHOSLC' Season 3
According to the insider account Housewives of SLC, season 3 will feature two new Housewives with Mary Cosby's exit and Jennie Nguyen's firing.
Bravo hasn't officially named or confirmed the newcomers yet, but one rumored cast member is Salt Lake City-based hair salon Lunatic Fringe owner Angie Katsanevas.
It's unclear who introduced her to the cast, but she has posed with Rose and Barlow in a few pictures taken during filming. Harrington is a friend of the show and filmed only a few scenes throughout the first two seasons. It's unclear if she has joined the cast or will return in a guest capacity.
However, her presence in drama might indicate her status as a full-time Housewife. RHOSLC Season 3 is rumored to premiere in September 2022 on Bravo.